Schools, Birth Control, and Parental Consent
A debate over whether School-Based Health Centers should be able to offer IUDs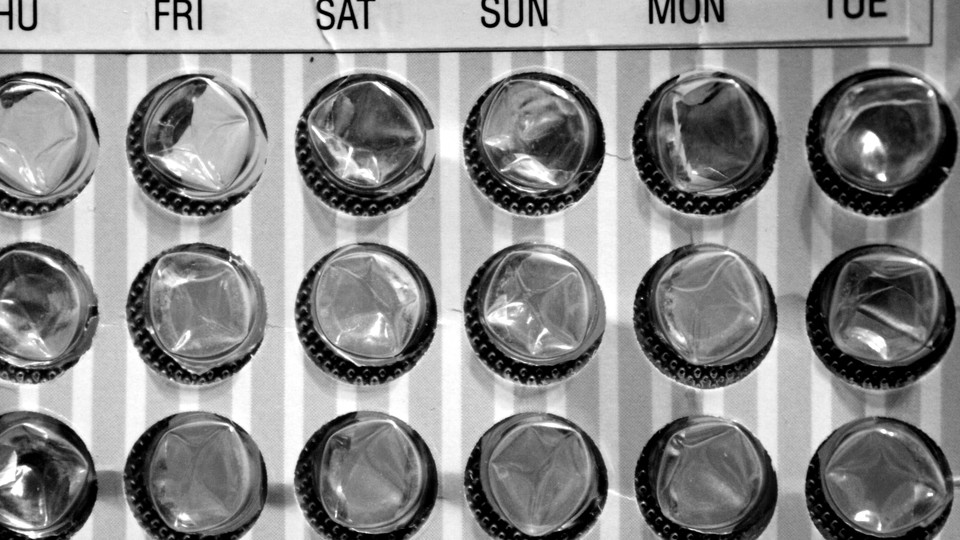 This year, students at 2,000 schools in the United States have access to a wide range of on-site health services, free of charge. That's because those campuses have what are known as School-Based Health Centers, or SBHCs. The clinics, mostly in urban areas, are designed to provide universal access to quality health care, even for students who don't have insurance. They're typically funded by state governments, federal grants, and private foundations. School administrators manage them in conjunction with community medical organizations, hospitals, or government agencies.
Educators and health practitioners who advocate for more SBHCs argue that they improve children's academic outcomes as well as their health. Because they're convenient and focus on preventative care, they can reduce the amount of time a kid will miss class for doctor visits and sick days. They also help working parents: If a child at a SBHC school has an ear infection or vision trouble, needs a refill, or is due for a wellness check-up, the student's parents don't have to take time off from work to visit an off-campus doctor's office or pharmacy. Today, most centers offer services as extensive as dental work, as well as counseling for issues  ranging from substance abuse to cyber-bullying.
A number of studies, including a 2011 survey of six schools in post-Katrina New Orleans, suggest that students in economically and socially disadvantaged environments can benefit remarkably from school clinics. "There is something amazing and different about seeing students on their home turf," said Sonja O'Leary, a Colorado-based SBHC pediatrician. "Students will divulge things that they usually wouldn't if they were sitting in a doctor's office, even if their parents are outside in the waiting room [at school]." Over a third of the clinics also treat students' family members—focusing on behavioral health and primary care for the household—while half serve students from other schools that lack their own on-campus clinics.
But the expansion of SBHCs has also stoked pockets of controversy. Some critics want to rein in school clinics because they occasionally provide birth control: Approximately 11 percent of them offer long-acting reversible contraception, such as intrauterine devices and injections, or LARCs, which tend to be especially contentious because they're longer-lasting and more physically invasive than, say, the pill. The issue appears to be particularly fraught in the 21 states where minors are allowed to have IUDs implanted without parental consent. Most of those states do not distinguish by age in granting youth autonomous birth-control rights, which means kids as young as 11 could be given access.
Students can also  seek birth control at off-campus clinics. But some argue that SBHCs make it easier to get contraception—and, therefore, engage in sexual activity—because the services are so accessible, particularly for younger girls who are less capable of traveling to get birth control on their own.
Advocates of SBHCs, on the other hand, say birth-control services are a key reason the clinics are so important. In 2014, the American Academy of Pediatrics recommended LARCs as the first line of defense in preventing teen pregnancy; unlike the pill kids don't have to remember to take it every day. Reports have outlined remarkable success in Colorado, for example, where adolescents and low-income women were offered free IUDs or contraceptive implants—and teen pregnancy plummeted by 40 percent.
Meanwhile, Kelly Gilmore, the research coordinator at the University of Washington Medical Center's family-planning division, says that, although it hasn't been empirically documented, SBHCs  promote close relationships between students and their primary-care providers. That relationship can help a student who has an IUD, keeping her on track for follow-up visits, which may entail services such as STD testing and counseling. Gilmore, who has interviewed numerous Seattle SBHC staffers and public-health officials as part of her research, also noted that students have the option of calling SBHC providers after hours.
Ultimately, however, parents may have more influence on their kids' sex lives than they think. The Centers for Disease Control and Prevention cite studies showing that parents can have a strong impact on when kids start having sex and whether they talk to their sexual partner about birth control. But their sway works both ways. Parental fear is also associated with reluctance to seek birth control.
In Washington State, which gives minors autonomous birth-control rights, a long-standing state-based Medicaid program called Take Charge is tasked with helping low-income women and teens seek family planning services, even if they don't have parental consent. The program has seen a dramatic increase of student IUDs in recent years. In 2010, the first year LARCs were available to Seattle-area students, Neighborcare Health (which operates six SBHCs in the city), placed approximately 10 devices. By 2015, more than 500 students had received an implant or an IUD from Neighborcare.
This expansion has also caused concern. Over the summer, a spate of headlines pointed out the irony that a Seattle sixth-grader could theoretically use her lunch break to get an IUD but not a soda or candy bar from a vending machine. (On top of the federal Healthy Hunger-Free Kids Act, Seattle has one of the nation's toughest in-school junk-food bans.) But advocates say that both types of school policies—stringent food guidelines and accessible IUDs—stem from a holistic, prevention-based strategy that encourages students to make healthy choices for their long-term well-being.
So far, the numbers haven't shown that particularly young students are accessing contraception services. In late August, King County and  Seattle public-health officials said they had no record of an 11- or 12-year-old seeking an IUD. If a child that young did ask a school clinic for birth control, public-health experts argue it would raise red flags and staff would consult a social worker.
School health providers say they make contraceptive decisions carefully and on a case-by-base basis, deciding what's best for the student given her age, emotional health, and overall medical history. In other words, just because a student requests contraception doesn't guarantee that she'll receive it. "As a matter of public health and human rights, no law requires a pediatrician to provide an IUD or any particular method of family planning, at school or otherwise," said Heather Boonstra, who oversees public policy at the Guttmacher Institute, a nonprofit advocacy organization.
Schools can also choose to require parental consent even if the state law doesn't do the same. Although Colorado, for example, grants minors autonomous birth-control rights, SBHCs in Denver require that students get parental consent—regardless of the service—explained the Colorado SBHC physician Steve Federico. "In reality, family planning is a tiny part of what we do at school-based health centers," Federico said, noting that such services account for fewer than 10 percent of visits at Colorado's school health centers. "Most of all, we teach students how to stay healthy."
Similarly, SBHCs aren't obligated to provide birth control at all. In fact, only 37 percent of them do. Nearly half of school clinics are prohibited—either by their school district, state, or affiliated health organization—from dispensing contraception. But if the goal is to get students to practice safer sex, perhaps more SBHCs should be free to do so. Today, teen pregnancy rates nationwide—and across racial and ethnic groups—sit at historic lows. What's behind the progress? According to a 2014 Guttmacher Institute analysis, teens aren't having less sex; they're using more contraception. And it's clear that teen pregnancy correlates directly with student achievement. Pregnant students have lower-than-average graduation rates, and the cycle perpetuates itself: Children of teenage mothers perform worse on measures of school readiness and are also less likely to receive a high-school diploma. A forthcoming paper out of the American Public Health Association found that SBHC users were significantly more likely to report "always" receiving reproductive health care than teens who don't use one.
By expanding access to reliable and affordable contraception, school clinics may help reduce the number of teenagers who become pregnant. A 2011 study in the Journal of Applied Research on Children compared two school clinics located in a large urban Southwestern school district; one of the clinics dispensed contraception onsite, while the other did not, instead referring girls to an off-campus family-planning clinic. Researchers discovered that the school with the referral policy had a significantly lower "appointment keeping rate" for contraceptive services—and a higher pregnancy rate—than the school with on-site contraception.
Still, few SBHCs offer on-site contraception services. Relatively few SBHCs exist in the first place. And as Claire Brindis, director of the health-policy institute at the University of California, San Francisco, noted, that's making it hard for SBHCs to make a serious dent in a range of U.S. adolescent health issues. Teen pregnancy is just one of them.