Teen Girls and the Persistence of Gender Stereotypes
A new study reveals that adolescents—male and female—still largely prefer men in leadership positions.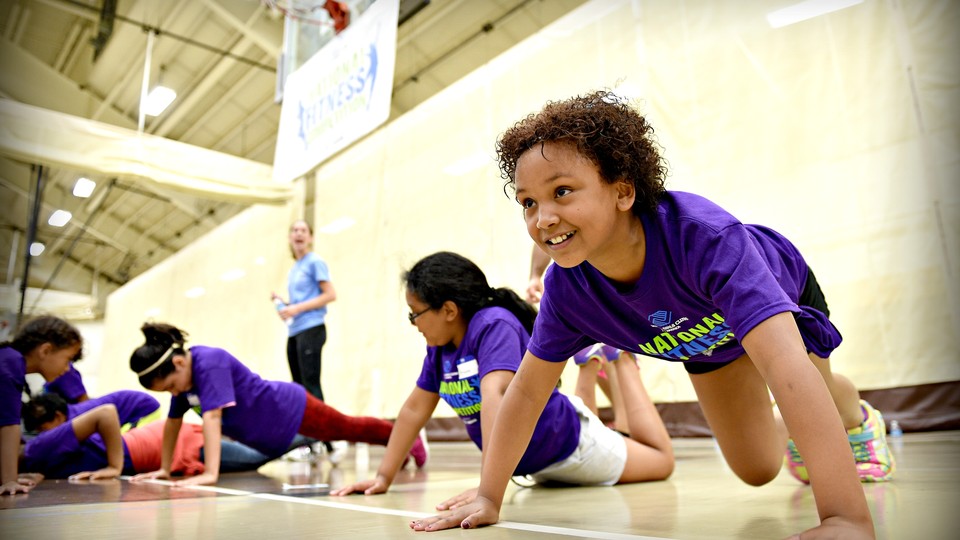 When President Obama called the U.S. women's soccer team this month to congratulate its players on winning the World Cup, he noted that they had topped their male counterparts in terms of TV viewership—and, "more importantly, inspired a whole new generation of young women" to go out and play.
If only it were so easy to open kids' minds about women leading in other fields.
According to a new Harvard study—based on data gathered from focus groups, interviews, and several surveys, including one of roughly 20,000 11-to-18-year-old boys and girls from 59 public and private secondary schools—nearly a quarter of girls preferred male over female political leaders. What's more, when asked about their gender preferences regarding managerial roles in traditionally female sectors, such as childcare, high percentages of the students said they preferred women in those roles. Close to half of the girls surveyed said they favored women as childcare directors, while the other half said they didn't have a preference and virtually none of them said they favored males in that role.
The study also found that teens have similar preferences when it comes to student leadership. In roughly three-fifths of the schools explored, for example, white girls on average were more likely to support student councils led by white males (versus white females)—a finding that echoes earlier workplace research showing that more women would rather have a male boss than a female one. (The Harvard study analyzed distinctions among respondents based on their race, but highlighted the findings for white students because those statistics contained the most significant differences.)
"The extent of these findings surprised me," said Richard Weissbourd, a psychologist at Harvard's Graduate School of Education and the co-director of the Making Caring Common Project, which conducted the study during the 2014-15 school year. "People see the gains that women have made and they just assume that the next generation of girls is going to achieve gender equality. But these biases are still pervasive and insidious."
Less surprising, perhaps, is that it wasn't just the female respondents who felt this way. Two in five teenage boys surveyed also preferred male political leaders to female ones, and, like the girl respondents, about half wanted to see women versus men leading childcare programs. Meanwhile, the mothers of teenage students were also more likely to prefer male-led student councils.
When I told Erica Huggins, a good friend who is a top Hollywood executive, about the findings, she was a bit taken aback. "We've been modeling women in leadership positions for quite some time," said Huggins, the president of Imagine Entertainment. "I'd have thought this would have trickled down to high-school and middle-school kids as normal by now."
But other experts said the study underscores just how difficult it is to knock down assumptions about gender and, in turn, why institutional change tends to happen so slowly—even though women today make up almost half the American labor force, are far more likely than men to earn a bachelor's degree, lead the Democratic pack for president, and do run large companies like General Motors. Indeed, despite such gains, female CEOs head fewer than 5 percent of Fortune 500 companies overall, and women hold a mere 19 percent of seats in Congress.
"When you look at the highest levels of power in American society it is still comprised by men," said Marianne Cooper, a sociologist at Stanford University's Clayman Institute for Gender Research and the lead researcher for Sheryl Sandberg's bestselling book, Lean In: Women, Work, and the Will to Lead. "What is really underlying all of this is our perception of who a leader is and what qualities a leader has. They tend to be associated with traits that we believe men have: being authoritative, decisive, and aggressive. There is a fit between our conception of what we think a leader is and who we think men are."
Although ample evidence has demonstrated that organizations with more gender-balanced leadership teams outperform those that are male-dominated, Cooper stressed that stereotypes are hard to stamp out—and that they then fortify deeply ingrained social norms. "We have different expectations for boys and girls and for men and women, and those different expectations lead us to think that different goals are appropriate for them," Cooper said. "This is hard to overcome because it is often automatic and implicit."
In outlining suggested strategies for reducing gender bias among teens, Making Caring Common recommends that parents and educators identify their own biases and strive to counteract them, encourage young people to spot stereotypes and proactively confront discrimination, avoid the tendency to just "let boys be boys," and help girls build leadership skills and self-confidence. But even for those willing to try these things, the challenge is formidable.
Jan Combopiano, the senior vice president of research at Catalyst, a nonprofit seeking to create more inclusive workplaces, notes that the message that men are leaders—and women are not—is pervasive in young people's lives. "There is a psychological phenomenon called 'Think Leader, Think Male,' and American society reinforces that idea at every turn," Combopiano said, pointing to the number of times that students attend schools named after men, play in public parks where the statues are of men, and pull out of their pockets cash featuring men's faces. "Everywhere these kids look, the notion is being reinforced that men are leaders."
The Harvard study has its limitations. The researchers, for instance, didn't assess how perceptions have changed over time. So while today's teens may have certain biases, Weissbourd couldn't say whether or not those biases have lessened or intensified compared to what they were, say, 10 or 20 years ago.
In addition, some of the findings are open to interpretation, as the report acknowledges. For example, the study shows that more than two-thirds of teen girls (69 percent)—and more than half of teen boys (56 percent)—had no gender preference when it came to political leaders. That is, arguably, a good thing—simply wanting the best person for the job. Also notable was that teen girls expressed no significant gender preference regarding business leaders (though a third of boys favored males in this role).
Notwithstanding some of the more heartening results, Weissbourd said that the weight of the study is clear. "It is concerning that any girls or boys still prefer males as leaders in politics or business," he said. "These biases are barriers to leadership for a generation of teen girls—the very girls who are key to closing our nation's gender gap."