How to Build a Better Digital Book
Interactive graphics, sound effects, and animations can all enhance a child's reading experience—when used in the right places.
It was, she remembered, the first standing ovation she ever received as a librarian.
Laura Fleming was working at an elementary school in River Edge, New Jersey, a tiny, suburban school district across the river from Manhattan. It was 2009, she'd been working in education for 12 years, and she'd long been searching for books that would engage her students. But each fall, it seemed, they arrived less interested in the books she loved.
Fleming often felt like a stand-up comedian in a smoky nightclub. "You have that go-to joke that always gets the crowd going," she said with a laugh. But all of a sudden, her material wasn't working. The crowd was silent. The books fell flat.
So, she began searching for something different. She found a series of young adult novels called Skeleton Creek that embedded Internet URLs into the plot—the links took readers to a series of jittery, handheld Blair Witch-style videos, seemingly shot by the protagonists. The videos moved the story along nicely, but mostly they terrified young readers.
Then Fleming found Inanimate Alice.
Created by the British novelist Kate Pullinger and British-Canadian multimedia artist Chris Joseph, Alice is a book that blinks, buzzes, hums, sings, jitterbugs, plays games, and, on occasion, rains and snows. Using her laptop, Fleming projected the first Alice story onto a library whiteboard … and her fifth-graders went nuts. The story was immersive like little else, the first piece of fiction that helped them see life through a character's eyes. A few students approached her afterwards to thank her, tears glistening in their eyes.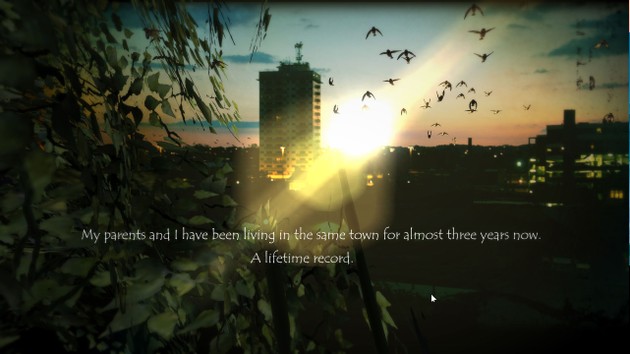 Welcome to the brave new world of reading: the clickable, interactive future of books. Just as digital technology is transforming people's work, social lives, and family ties, it's naturally transforming the slow, solitary act of reading. Think beyond paper versus pixels—this technology cuts to the very core of what it means to read a book.
What is a book, anyway? If players of the brooding computer game Dear Esther can consume a full-blown ghost story simply by wandering at will through a deserted island in Scotland's Hebrides (finding fragments of letters, music, and clues as they walk), shouldn't that be called a book?
Critics can't seem to agree on a name for this new genre reflected in Inanimate Alice: multimedia online novels, ebooks, touchable TV, paratext, or technotext have all been used. Someone has even suggested "Franken-novel." Most often, though, "transmedia" has stuck. Kevin Kelly, the co-founder of Wired magazine, has called them "books we watch or television we read."
Fleming doesn't much care what new terms people come up with for whatever Alice is. "It's a book," she said. Her students read it. They like it. The lines between different media "are so blurred for them" that there's nothing to discuss. Alice's world, she said, "is the world the kids are growing up in."
With a few reservations, Warren Buckleitner might agree. The founder and editor of Children's Technology Review, he pointed out that this is by no means the first time technology has changed the medium. At the turn of the 20th century, Beatrix Potter was "just another children's author," until she persuaded her publisher to invest in expensive four-color printing, and her books took off. "By using the latest technologies, Beatrix Potter became a rock star," he said.
Buckleitner has spent his career test-driving children's media and has seen it all—the good and the bad. He remains hopeful that e-books, or whatever we call them, can be done right. "Quality illustration and quality narrative can live in any form, whether it's in print or on a screen," he said. And if it's done well, "you can get some real magic."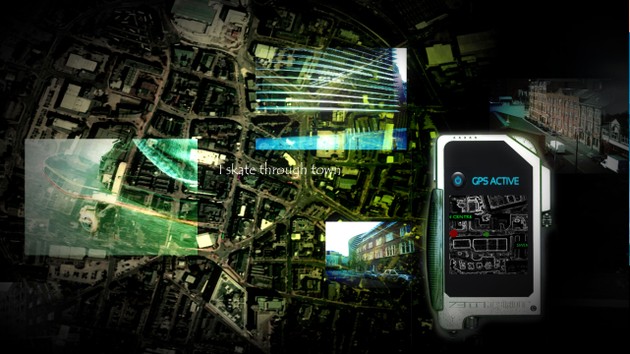 But magic isn't easy. It took the children's author and illustrator Eric Carle six tries and three studios to get the iPad version of his Very Hungry Caterpillar right. My Very Hungry Caterpillar, which debuted last November, "is gorgeous stuff, but it engages children in a way that pulls them in rather than tries to push them," Buckleitner said. The app is wordless and the illustrations invite tiny touchscreen interactions that playfully move the story along. "At the end of the day, children's books and the whole definition of what is an e-book—it's never been more interesting … There are more ways for an author to tell stories currently than at any other time."
But whether publishers are using digital tools to tell stories more effectively is open for debate, said Heather Schugar, a researcher at West Chester University. She and her husband, Jordan Schugar, who also works at West Chester, have studied ebooks and found that "interactive" doesn't necessarily mean better. "Most of the features we're seeing are more on the distracting end," she said. "You're making things wiggle and talk, but they're not really supporting the text itself." The Schugars' research has found that students tend to spend more time reading enhanced books, but that they often comprehend less of the material.
A few publishers are starting to get it right, they said. The duo recommend an app of Judy Sierra and Marc Brown's Wild About Books, in which readers touch the word "stampede," for instance, and trigger a stampede of animals across the page. "For a child who is reading that book, 'stampede' may or may not be in their vocabulary," Heather Schugar said. "So it visually shows them—it helps them make that inference." Yet in the same book, touching an animal produces, for no good reason, its sound. "That's distracting," she said.
"Book publishers have told us, 'We're putting all of these things in because the more interactive it is, that's what the parents want to buy, that's what's selling,'" she said. "Okay, we get that. Let's think about the quality of what we're putting in. Instead of just having it make a noise, let's have it support what your text does."
Most publishers have actually taken a conservative approach to technologically enhanced versions of their books. The children's author William Joyce recalled that his publisher warned him he was "going over to the dark side" when he began experimenting with interactivity. He and his Moonbot Studios partner Brandon Oldenburg, based in Shreveport, Louisiana, had already begun shooting a short film based on his illustrated book The Fantastic Flying Books of Mr. Morris Lessmore, and were using iPhone cameras to set up shots. Then the iPad appeared. They realized that its bigger screen was "exactly what we need," Oldenburg recalled. "We didn't want to just regurgitate the same experience that you had with the film in a book form or a digital book form." So they decided to create an app that could explore the "cool things the tablet could do" that the book couldn't, Joyce said.
The film won an Academy Award, the book was a New York Times best seller, and the app has been downloaded more than 200,000 times. Moonbot has since created interactive versions of several Joyce titles, including an "augmented reality" app called Imag-n-o-tron that requires users to have the paper book handy. "That was sort of our response to the fear, love, and hatred of what we were doing with digital picture books," Oldenburg said. In 2012, Imag-n-o-tron led School Library Journal's list of "Top 10 Apps." According to Joyce, the best reason to turn a book into an app is to create "a compelling experience" that the book can't provide. "This is going to happen, so what we have to do is figure out how it can be cool, and how it can be an extension of the idea of a book," he said.
Buckleitner, the Children's Technology Review editor, agrees. "Children today deserve adults who are willing to take a close look at this technology," he said, "if for no other reason than because it has so much power."
I asked Joyce and Oldenburg about their ground rules for creating compelling literary experiences. Joyce jotted down suggestions on a sheet of paper and later sent me a photo of his notes. During our 23-minute chat, he and Oldenburg came up with six rules, including: "Don't do anything crummy."
---
This story was produced in collaboration with The Hechinger Report.