How America's Cities 'Disconnect' Youth
Most young adults who are neither employed nor in school are, unsurprisingly, disadvantaged minorities. And new research shows that racial and socioeconomic segregation is what's keeping them behind.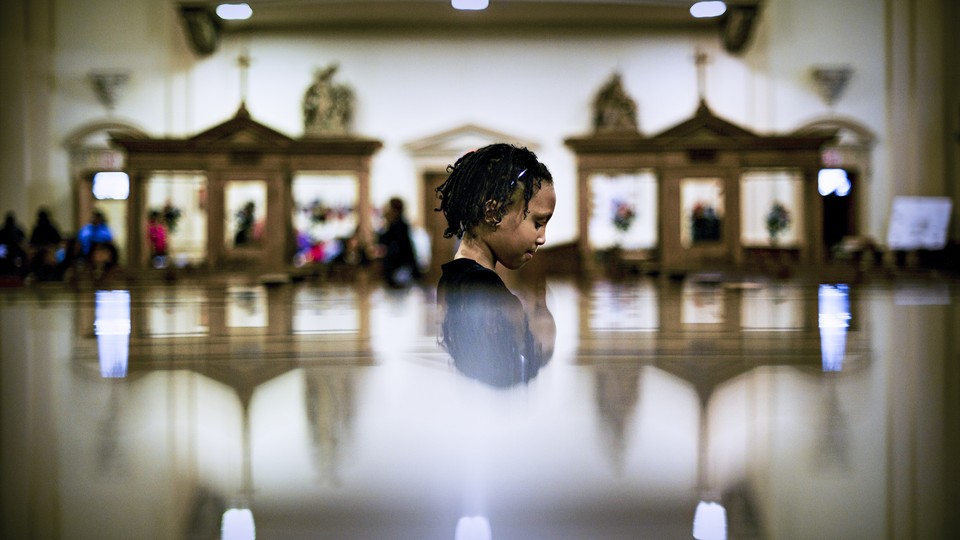 McKinney, the town featured in a viral video of the now-resigned Texas police officer Eric Casebolt violently interrupting a pool party, has an unsurprisingly problematic relationship with race. In 2008, for example, the city and its housing authority were sued for discrimination after a group, the Inclusive Communities Project, alleged that officials were prohibiting public housing from being built on the wealthier, west side of town—where close to nine in 10 residents were white (versus accounting for just half of the population on the east side). The suit was eventually settled, with the McKinney Housing Authority agreeing to provide loans for hundreds of tax-credit units for low-income housing.
This form of de facto segregation is not limited to McKinney. In fact, it's a reality in many American cities, according to "Zeroing In on Place and Race," a new report by Measure of America, a bipartisan nonprofit associated with the Social Science Research Council. The paper primarily aimed to track the number youth (teenagers and young adults aged 16 to 24) who are "disconnected": unemployed and out of school. But it consequently highlights the significant role that race and segregation play in these kinds of life outcomes. Specifically, it finds that highly segregated "metro areas," like McKinney, tend to have higher-than-average black disconnection rates and lower-than-average rates among whites. "In other words, residential segregation by race disproportionately harms black teenagers and young adults," the report explains.
Breaking down youth disconnection in the country's 98 most-populous metro areas, the report finds that there isn't a single city where the white disconnection rate is higher than it is for blacks. Nine cities featured in the report—including Memphis and Las Vegas—have disconnection rates so high that in those regions one in four black youth are neither in school nor employed. Similar findings are outlined for Latino youth.
While disconnection rates vary from city to city, some of the biggest chasms are found between predominantly black and predominantly white neighborhoods—neighborhoods within the same metro area. In Chicago, for example—a city simultaneously known for its gang violence and its prestigious art museums— only 8 percent of the city's white youth are disconnected, compared to roughly a quarter of its black youth. Youth and young adults aged 16 to 24 in Chicago who live in mostly black neighborhoods, as well as their counterparts in Washington, D.C., and Philadelphia, are ten times more likely to be disconnected than their peers living in majority-white neighborhoods in the very same cities.
The cities with high black-disconnection rates also have deeply segregated school systems. Less than 10 percent of kids enrolled in Chicago Public Schools are white, and the statistics are similar in D.C.(12 percent) and Philadelphia (14 percent). Unsurprisingly, the report parallels similar phenomena in school systems that, despite the six-decade-old Brown v. Board of Education decision, remain segregated to this day—often a byproduct of housing policies and trends.
A 2014 study by a UC Berkeley economist, Rucker C. Johnson, found that students attending segregated schools are more likely to be poor, to drop out of high school, to end up in the criminal justice system, and to have poorer health—a list of life outcomes that sounds almost identical to the list of "disconnection" effects explained in "Zeroing In on Place and Race."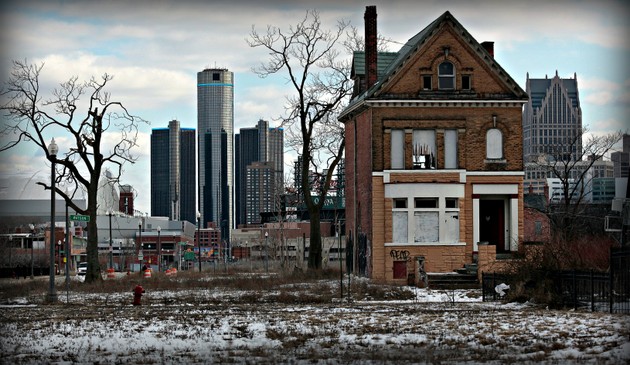 In his paper Johnson tracks court-ordered desegregation plans in the 1960s, 70s, and 80s, finding that the changes had significant impact on kids' later outcomes. Black youth who were exposed to desegregated schools as young children experienced a 23 percent reduction in deviant behavior, for example. And they were 15 percent less likely to end up behind bars by the age of 30.
Similar positive outcomes can be found today in Louisville, Kentucky, a city that, as The Atlantic reported earlier this year, has focused significant effort on integrating its public schools. And while the process has been long and complicated, the overall effects of desegregation include higher achievement for the city's low-income students, a stronger tax base overall, and kids who are more prepared to collaborate with those who look different from them. These improvements are key to breaking a vicious cycle in which youth of color grow up in segregated communities, go to segregated schools that fail them, and then end up in the same disenfranchised positions.
Kristen Lewis and Sarah Burd-Sharps, the authors of the Measure of America report, acknowledge this pattern, pointing out that many young people struggling to stay in school or find work typically have parents or neighbors who had similar experiences. "Disconnection is not a spontaneously occurring phenomenon," they write, "it is an outcome years in the making."
This cycle of poverty has caused significant consternation in education circles. Some school-reform camps have adopted the "No Excuses" mindset that promotes zero-tolerance discipline, typically arguing that low expectations greatly compromise student achievement and that relying on "excuses" for poor performance (including those related to poverty) can hurt children. Focusing on character education—upholding values such as grit and perseverance—can, they say, alter an at-risk child's life trajectory and help him or her overcome the fate of disconnection.
Lewis and Burd-Sharps, however, say that these lessons alone won't do the trick: Since disconnection is cyclical, it cannot be looked at in a vacuum. According to the researchers, considering and addressing the pervasive root issues—including systemic racism, residential segregation, and poverty—could make a difference in reducing youth disconnection, particularly among disadvantaged children of color. Specifically, they argue that, to stop the cycle, students who are at risk of disconnecting must be connected to "the mainstream": integrating within the wider society and "creating meaningful opportunities within them," perhaps by interacting with people who aren't disenfranchised, for example, or somehow engaging in the middle-class economy.
Indeed, character lessons alone cannot fix the cycle of poverty and disconnection. Larger forces, such as the Federal Housing Administration and local municipalities, have helped perpetuate this legacy of inequality through zoning practices and, for one, programs that subsidized suburban housing only for white people. As the report's authors explain, in addition to economic and social barriers, even physical infrastructure has long limited opportunity among blacks: Their neighborhoods are often cut off from white ones by highways, train tracks, canals, roads, and public-transit systems—systems that don't connect them to white areas.
It makes sense that the cities that have seen racialized protests erupt over the years are the same places with notably high rates of black youth disconnection. In Baltimore, for example, 18 percent of the city's black youth are disconnected; in St. Louis and New York, it's about 21 percent, while in Detroit it's 25 percent. These are all cities with infrastructure failures—failing schools, broken criminal justice systems, segregated neighborhoods. Unsurprisingly, the disconnection rate is both a cause and an effect. 'disconnected'
Robert Putnam, the renowned Harvard political scientist, recently published a book about the impact of growing inequality on America's children: Our Kids: The American Dream in Crisis. Putnam says it's incumbent on the country to break the disconnection cycle. "We all need to be responsible for other people's kids, and not just out of altruism," he told The Atlantic in a recent interview. "We know that if we don't help these poor kids have a chance to succeed economically, the whole country will be worse off."