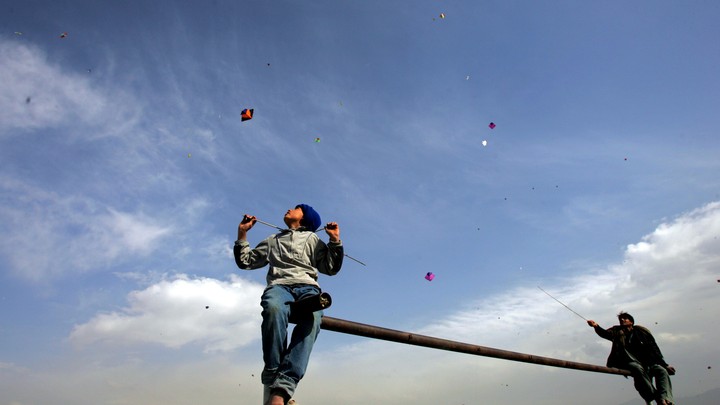 Recently, I read Emily Dickinson's "Hope is the Thing With Feathers" to my high-school students in order to set up a writing assignment. Dickinson describes hope in terms of a bird that perches in the soul, and the students were to follow Dickinson's example and create their own vision of hope through the use of metaphors.
My motive went beyond lessons in grammar and punctuation, to a more pressing goal: to invite hope back into the classroom. This particular group of students had endured more than their fair share of adverse childhood experiences, and as they progressed through their treatment for drug and alcohol addiction, their essays had taken a very dark turn. Their personal writing meandering through tales of neglect and abuse, and far too many concluded in dead-ends of despair. If they could bring hope to life on paper, and assign it some tangible form, they might just resurrect it from the dead in their lives as well.
The success of my students, both in school and in life, depends on hope. Its presence in my classroom doesn't just dictate the mood of the students' essays, it can mean the difference between life and death.
I did not have to explain that to the National Institute of Child Health and Human Development's Valerie Maholmes when I called her for advice. There is no more important predictor of success than hope, Maholmes said, describing it as the ability to envision a more positive future, even when all evidence points to the contrary. Hope begets resilience because it is the magical force that enables children to adapt and heal emotionally from their adverse childhood experiences. According to Maholmes, who recently wrote a book about the importance of hope in fostering the well-being of children, kids who are able to adapt and overcome these experiences tend to have a higher sense of self-efficacy, which feeds their sense of competency and control over their environment and destiny.
While all children differ in their ability to rebound from adversity, and some may be more effectively "wired for hope" than others, positive relationships with adults appear to be the most important source of hope for children at risk for poor educational outcomes. That loop gets rolling when an adult believes a child can achieve, when someone says "yes" to a child who asks, "Do you believe in me?"
While parents provide the first, and arguably the most important, adult influence in a child's life, positive, supportive student-teacher relationships are essential to children's success, particularly for kids at risk for poor educational outcomes. These relationships don't just benefit the students, either. In her book, Maholmes writes, "These transformative relationships have protective effects, enhance academic self-efficacy, and promote a sense of purpose and self-worth—not only for the children and families who benefit from these collective efforts but also for the teachers, service providers, and administrators who serve them."
Given that one transformative relationship can change the life of a child, I asked Maholmes to describe how schools might increase the chances that these one-on-one interactions happen for kids, including the most at-risk, vulnerable children.
First, she said, the entire school community must believe that all kids can achieve. "We can't pick who will achieve and who will not. If these kids in front of us are the kids we need to educate, we have to figure out how to unwrap their gifts," Maholmes said. "It's not an easy job, and I don't mean to suggest that all you have to do is believe and magical things will happen, but the foundation of belief across the entire community has to be there."
Self-efficacy, or the belief in one's ability to perform acts that will lead to achieve a goal, is essential for both the student and the teacher. Once teachers believe that every kid is capable of achievement, they must also believe that they have the ability to help make that happen. This can only happen when teachers have high expectations for all students, not just the high-performing, wealthy, motivated, or talented ones. Research bears this out: When teachers believe a student can perform at a high level, the student is much more likely to do so.
Teachers are not the only adults in a school community with the potential to have a transformative relationship with a student. "Sometimes it's not teachers who are most influential—maybe [it's a] janitor or parent who is volunteering in the school," Maholmes said, stressing the transformative potential of adults who "already have strong, positive relationships with kids."
Maholmes acknowledges that for many kids, hope doesn't come easy. The intergenerational cycle of effect of low expectations and hopelessness is powerful, but Maholmes believes that adults have the power to seed hope where none exists. That hope acts as a kind of vaccination against the virulent effects of poverty, addiction, and childhood trauma. "Hope is not just this pie-in-the-sky thing—people who overcome and succeed despite adversity have a sense that 'I can do it,' this sense [of] efficacy, and it feeds a vision. That vision is what inspires and motivates and drives hope. That hope is what keeps you getting up when society tells you that you should be down and out. Hope is what keeps you persisting despite adversity."
We want to hear what you think about this article. Submit a letter to the editor or write to letters@theatlantic.com.