Barnard's Admission of Transgender Students
The women's college becomes the last of the Seven Sisters to welcome applicants "who consistently live and identify as women."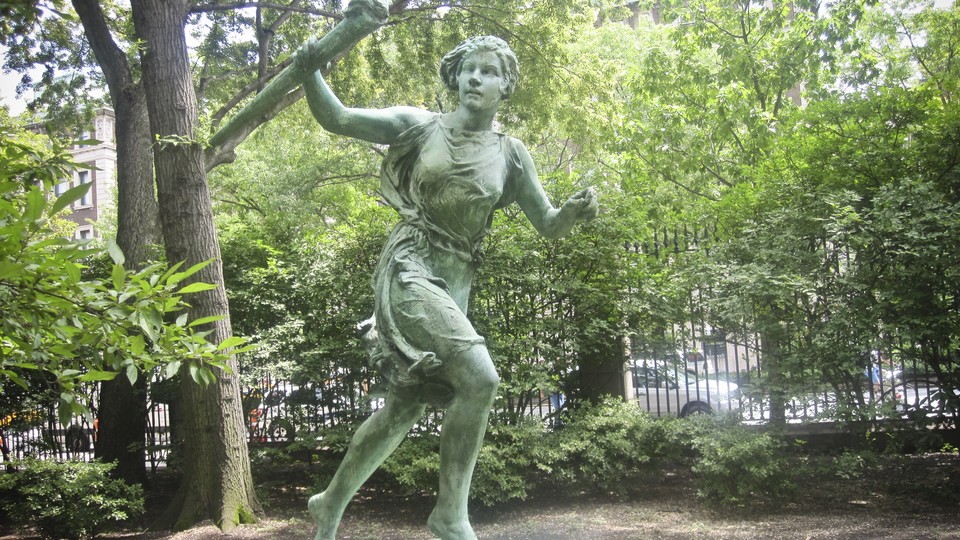 Acknowledging a "recognition of our changing world and an evolving understanding of gender identity," Barnard College became the last of the traditional Seven Sister schools to admit transgender women on Thursday. And so, for all applicants "who consistently live and identify as women," the most selective of the remaining women's colleges in America just became a little more approachable.
Barnard's decision forms an interesting contrast with the week's big cultural item—Caitlyn Jenner's Vanity Fair cover—which prompted coverage, media criticism, and reader reactions within The Atlantic's universe.
Transgendered Americans are not only battling for public acceptance, they are also fighting for institutional acceptance. That requires revising policies, not just prejudices. And for schools that have made gender and its deconstruction both an academic pursuit and the core of their identities, this poses complicated challenges.
The different policies adopted by women's colleges reflect the ways in which the controversy has unsettled their identities. "In excluding trans men," the AP reported, "Barnard's policy is in line with that announced recently by Smith College. On the other hand, Mount Holyoke College decided last fall that it would consider both trans women and trans men for admission."
Mount Holyoke President Lynn Pasquerella explained her thinking to The New York Times:
If you have grown up as biologically female, you are subject to the kind of sexism and oppressive forces brought to bear as a result of your biology. When you identify as male, you don't automatically become privileged because of that.
As their administrations revise their policies, the students and faculties of women's colleges are uniquely well-positioned to think through their implications.