The Tenuous Relationship Between American Universities and Chinese Students
U.S. schools are welcoming more and more international students, but this trend has brought challenges.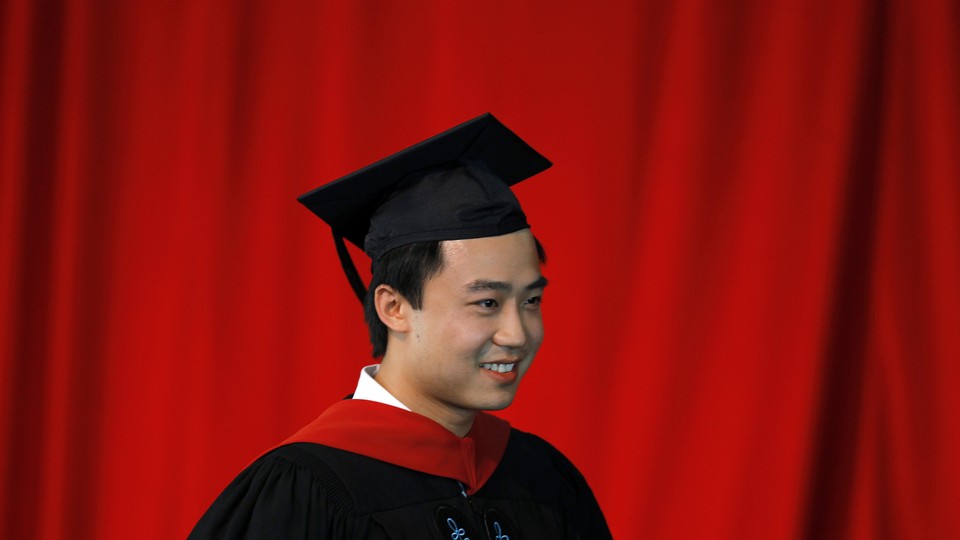 "American universities are addicted to Chinese students," Parke Muth, a Virginia-based education consultant with extensive experience in China, told me last year. "They're good test takers. They tend not to get into too much trouble. They're not party animals. The schools are getting a lot of money, and they, frankly, are not doing a lot in terms of orientation."
Is the relationship between Chinese students and American universities sustainable? The Chinese government has invested billions of dollars in improving its own tertiary education system in an attempt to persuade students to remain in the country.
"China is beefing up their labs, their research, while in the U.S. they've cut back," said Muth. "At the grad level, students are staying in China because now they're starting to be able to compete."
---
* This article originally stated that 8,000 Chinese students were expelled from American universities during the 2013-14 school year, based on statements made by Andrew Chen, the chief development officer of the educational-consulting company WholeRen. In fact, this claim is an estimate based on incomplete and proprietary information that may or may not accurately reflect national rates of expulsion. Additionally, the article stated that 80 percent of Chinese students expelled from American universities were removed due to cheating or failing. In fact, this figure was based on a survey of 1,657 students who used WholeRen's consulting services and is not representative of the U.S. population. Of those students included in the survey, nearly 57 percent were threatened with dismissal or expulsion based on a low GPA or poor performance, 23 percent based on issues of academic integrity, and 10 percent based on attendance problems; the rest faced miscellaneous issues. We regret the errors.