A Second Chance: Education's Role in Reversing Mass Incarceration
Why it's important to lift formerly incarcerated black men out of the crime cycle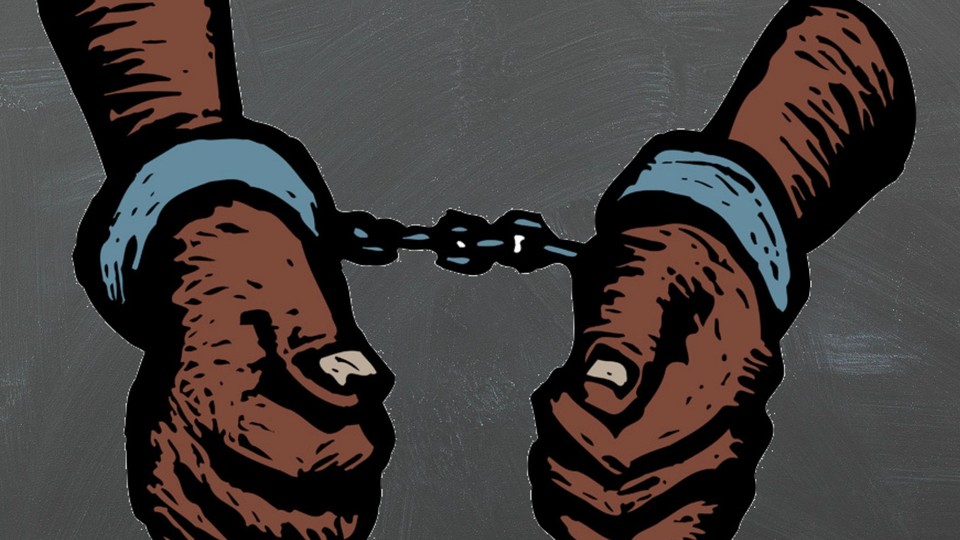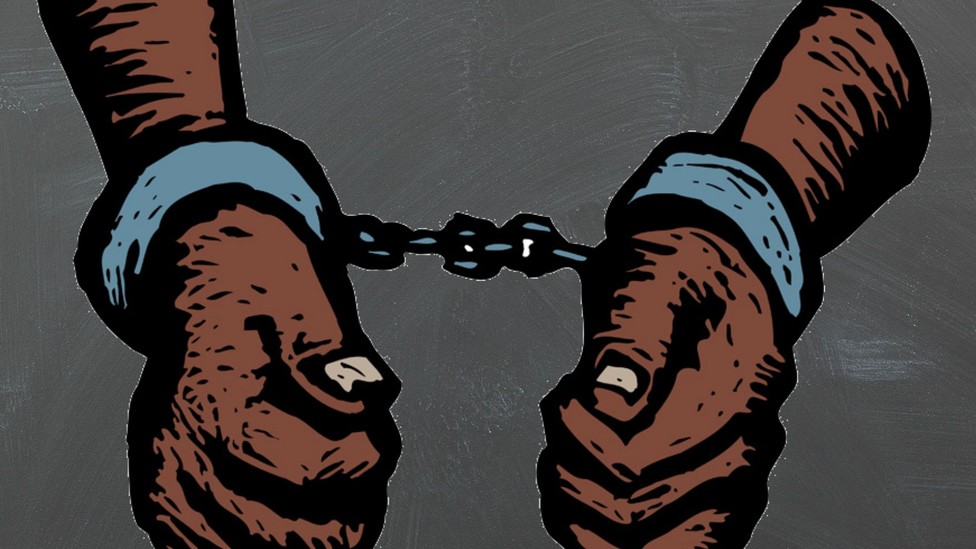 The American Journal of Men's Health published a study this month titled "I Want a Second Chance" that explores the challenges faced by formerly incarcerated men as they seek to redeem themselves in the eyes of their children and society. The research questions of the study sought to illustrate the unique circumstances of African American men: "What are the daily experiences of reentry for African American men? What identities are African American men in reentry negotiating? What are the experiences of fatherhood for African American men in reentry? What are the experiences of their participation in a reentry program? The findings of the focus group featured in the study reveal a collective desire to provide for themselves and to be looked upon with dignity so that their lives can regain value. At the core of what they want most is simply to be regarded differently. As an educator who has worked closely with this population, I am convinced that their desires can be achieved through education: Formerly incarcerated men must learn to embrace methods of self-improvement, and Americans must learn to empathize and restore their citizenship.
Imagine the impact of this not-so-radical idea—if our American gaze of formerly incarcerated black men was altered—at a time when this country is fractured among race and class lines that are as bright and conspicuous as new scars. Just this month another politician has become embroiled in controversy after an off-color portrait of the president; another unarmed black man was killed at the hands of a police officer; another wrongfully convicted black man was awarded millions of dollars in retribution after his sentence was vacated; another black man's family was awarded millions of dollars in a settlement for his wrongful death while incarcerated; another formerly incarcerated black man was likely denied a job due to the 50-percent decrease in callback rate for applicants with criminal records. Another day of Black History month has borne witness to our persistent troubles.
According to an article written by Amy L. Solomon and published by the National Institute of Justice, an estimated 13 million people in the U.S. are admitted to and released from local jails. And more than 700,000 people are admitted to and released from state and local prisons each year, with men accounting for more than three-fourths of those arrested. The numbers are even more staggering for African Americans, who comprise almost 40 percent of the entire prison population. But even more troubling is the fact that, on any given day, one in 15 black men are in prison. And among young African American men—those ages 20 through 34—the ratio lowers further to one in nine. "In fact, young, male African American high-school dropouts have higher odds of being in jail than being employed," Solomon reports. These shameful statistics suggest that creating channels of reentry are imperative.
The program described in the study responded to these needs by helping participants develop important life skills so that they could maintain their legal, financial, and familial obligations. Conducted in the southwest Atlanta area, the program was designed as a collaborative effort under an initiative called Community Voices, which represents a collaboration among Healthcare for the Underserved, Morehouse School of Medicine, and Foreverfamily, Inc. Together, these institutions, led by the organization's reentry program, engendered better life outcomes for the study's participants and offered real alternatives for our current American crisis. The program was known as MILA—an abbreviated version of Orunmila, the Yoruba God of Compassion.
The skills nurtured by MILA, however, represent just a fraction of the education that formerly incarcerated persons require upon release. Many haven't graduated high school, nor have they obtained employable skills for today's workforce, which further ostracizes them. And for those who have earned diplomas and want to pursue higher education or professional certifications, they are seldom eligible for federal and state financial aid if convicted of drug offenses which represent the majority of African American convictions. If by chance they can afford to pay for college without financial aid, their acceptance may be compromised due to the collection of criminal justice information during the application process although research suggests that students with criminal records pose no threat to campus safety. In fact, a number of studies reveal that recidivism is greatly reduced when formerly incarcerated people increase their levels of education.
LeConté J. Dill, the lead author of the study and a public-health doctor stationed at the State University of New York Downstate Medical Center, understands these challenges very well: Her father, according to the article, was incarcerated for eight years. As a facilitator of the focus group, which was framed as semi-structured discussion that lasted an hour and a half, she opened by sharing her story with the participants in order to establish their trust. The dialogue that ensued was taped and later interpreted using a qualitative approach. The data was then compiled into four thematic categories that resonated from the discussion: redemption, employment, health care, and social support.
One father from the focus group accurately recognized that redemption begins with himself: "I have plenty years of doing wrong; when you start doing right, it's not going to happen overnight. You have to put in work, the right way, and it's going to take time. We have to play by the rules. It's a different arena, not the rules of the street, so we have to play the game." Meanwhile, another father acknowledged that playing by the rules threatens his self-esteem: "I count myself out before I get to a job. My willingness and confidence are an issue for me finding a job. The last time I filled out an application, the job made me fill out every offense I had."
The stigma thrust onto formerly incarcerated men is arguably one of most difficult obstacles to overcome, and it stems from more than potential employers. Often, these men stigmatize themselves because they have been convinced that they are undeserving of better lives. Although they have served their time and paid their debts to society, their mistakes haunt them well after they have been released. A more pernicious source of their insecurities derives from their families and members of their own communities. The perspectives of these individuals represent the most significant sources of validation they need to help reshape their fragile identities. If their children and loved ones are unforgiving, the likelihood of success is nil.
Even when these men do gain employment, rarely do they earn a living wage. As Dill explains, "For formerly incarcerated fathers who have court orders to pay child support, which can average $250 per child [each month], or who were released early because of these child support demands, having a below-living wage job creates more problems for them, perpetuating cycles of poverty and incarceration." Health-care costs are also a big concern, and one father from the focus group explained how he is forced to neglect his well-being: "I was in the position that I was tricking myself. More worried about getting money than my health. And I know I didn't have insurance, so I will trick myself into not even going to the doctor. I'm overlooking pain to tough it out."
But the promise of this study lies in its immediacy. Reentry programs like MILA are the lifeblood for many formerly incarcerated persons and are essential to reducing recidivism. They allow participants the hope they need to right their wrongs. One father of the focus group expressed this succinctly: "It needs to be another program like this that allows men to unite. We could see each other on the street and probably walk right by each other, but here, we open up and connect. We all come in and vent and share and help each other."
I can attest to the effectiveness of these services firsthand after serving for nearly three years as an educator at NYC Justice Corps, a reentry program in the South Bronx and Harlem communities of New York City. This program—which is administered by The Prisoner Reentry Institute at John Jay College in conjunction several other initiatives—serves 18- through 24-year-olds ensnared in the criminal-justice system. The participants of the six month program seek areas of need in their communities and then work in teams to address them through their labor. They have painted murals, refurbished children's centers, planted gardens, and remodeled churches along with a number of other service-learning projects. While enrolled in the program, the participants also receive job placement services and are required to pursue education whether it be towards the attainment of a high school diploma, vocational certification, or college degree.
I was initially charged with teaching the weakest learners—those whose reading and math skills had not surpassed the sixth grade. Eventually, I was coordinating the entire education program; I developed curricula that focused on public speaking, resume writing, financial literacy, interviewing, hygiene, punctuality, and other life skills. I also worked with teachers to develop lessons and strategies aimed at increasing the participants' academic skills. One of my most important tasks in this role was to develop a customized learning plan for each of the program's participants. Because each of their educational circumstances was complicated and hampered by court dates—on top of visits to parole or probation officers and drug rehabilitation sessions and anger management workshops and childcare constraints and public housing appointments and the abnormal rigors of life for someone involved in the criminal justice system—each plan was unique. Their goals ranged from learning how to navigate the Pythagorean Theorem to learning how to navigate a college-course load.
There were certainly successes. Some participants earned their high-school equivalencies. Some became cooks, barbers, electricians, and plumbers. Some are still matriculating through college. Some even joined our staff. But there were far too many failures due to a confluence of factors. I can point to the culture of crime that pervaded their communities, drug abuse, the dearth of familial support, and even the lack of personal fortitude to explain why some of them didn't make it. Yet, when I met with them, looked into their eyes, and asked what they wanted for their lives, I can honestly say they all wanted to change. They had made mistakes and had done some bad things, but none of them were bad people.
Perhaps Americans should, then, ask ourselves: How valuable is incarceration, if upon release, men are left broken, unable to participate in society? Is American society comfortable with the creation of a prisoner class, one that will persist ad infinitum? What's more is the glaring evidence, as reported this month in The Atlantic, that asserts that higher incarceration rates have no impact on the reduction of crime. Over 30 years of data was compiled from all the 50 states and the 50 largest cities to reach this conclusion. So again, why is the country annually destroying hundreds of thousands of African American men and their families?
Some may argue that these men should have never committed crimes, and that the consequences of crime are clear. I would agree, in part—but the consequences aren't so easy to peg. Nowhere is it written in statute or discussed in a court of law that the lifelong, extrajudicial punishment for crime should be the forfeiture of one's humanity. If these men can't gain employment, education, or enfranchisement, many times because of a mistake made in their youth, the damage is not singular; the collateral impact threatens an entire race and the ideals of America.
So, what can average citizens do? Volunteer at a reentry program and send a donation to an organization that seeks to uplift formerly incarcerated persons. Employ someone with a record and advocate for the restoration of their voting rights. Most importantly, average citizens can give formerly incarcerated black men a second chance, a second thought, a second consideration; then they can do the same for all black men; they can move beyond their biases and prejudices; they can embrace the fact that black men are not wanton incorrigibles prone to criminality.
This solution, I know, is no easy task and is as revolutionary an idea as raising the minimum wage, enacting the president's My Brother's Keeper initiative, and funding Rep. John Conyers' Commission to Study Reparation Proposals for African-Americans Act as implored by Ta-Nehisi Coates. Yet what I request doesn't involve anything more than what makes us all beautifully human: our ability to change.