How Taiwan Is Curbing Children's Daily Technology Exposure
Parents in the Asian country are now legally required to limit their kids' screen time.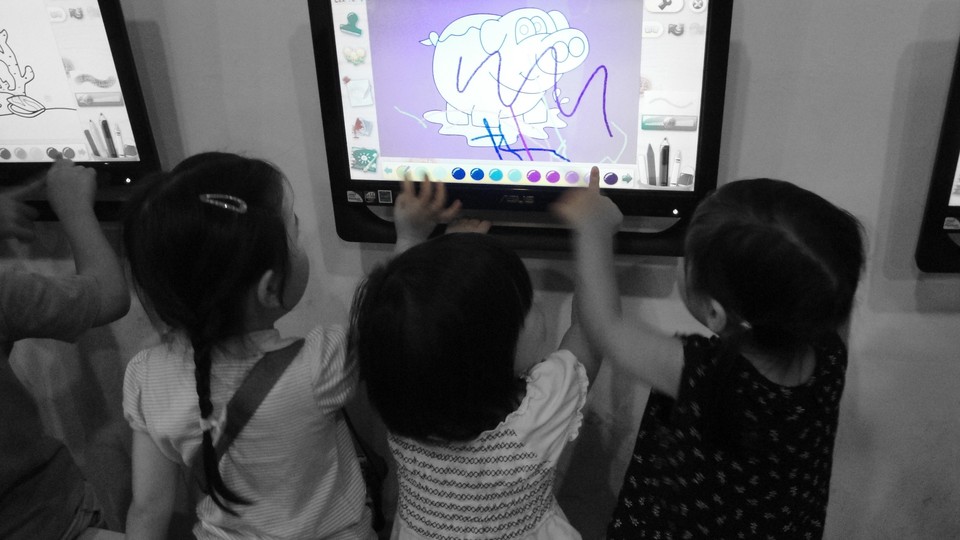 A lot of parents worry that their children are spending too much in front of phones and tablets. Parents in Taiwan are now legally obliged to do something about it, though the parameters of the rule are unclear.
Lawmakers have expanded existing legislation to say that children under 18 on the island "may not constantly use electronic products for a period of time that is not reasonable." The law now equates spending excess time on electronic devices to other, more commonly accepted vices, such as smoking, drinking, drugs, watching sexual or violent imagery, and chewing betel nuts.
Parents who expose their kids to electronic devices to the point that they become "physically or mentally" ill are liable for a $1,600 fine. But the law doesn't say exactly how much time is unreasonable, which will no doubt complicate enforcement.
If the Taiwanese law is successful and copied by others, it may help to prevent nomophobia—"no-mobile phobia," or the fear of being without one's electronic device—which a recent study suggested can actually impair mental performance. In the experiment, not being able to answer a ringing iPhone made the participants worse at puzzle-solving and led to anxiety and even higher blood pressure.