Traveling Teaches Students in a Way Schools Can't
American education is largely limited to lessons about the West.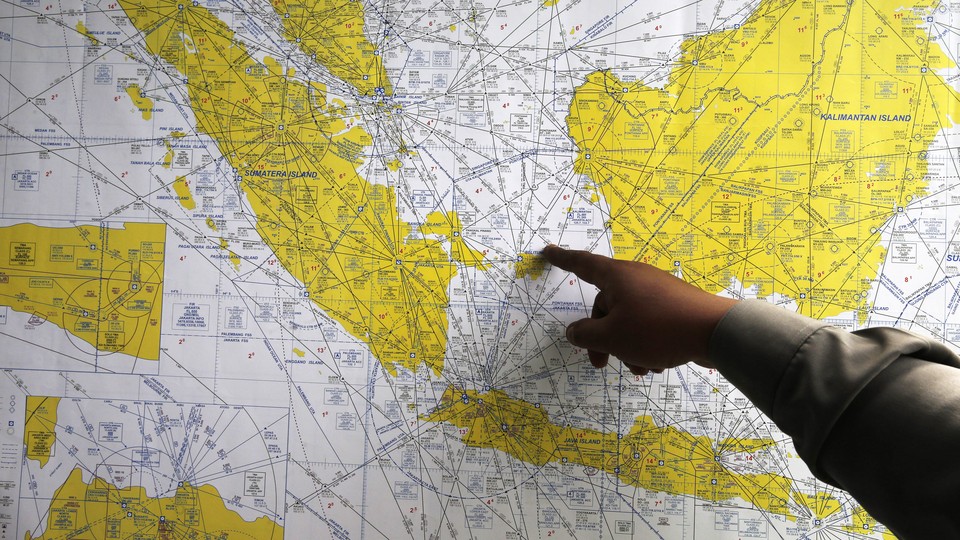 When I turned 15, my parents sent me alone on a one-month trip to Ecuador, the country where my father was born. This was tradition in our family—for my parents to send their first-generation American kids to the country of their heritage, where we would meet our extended family, immerse ourselves in a different culture, and learn some lessons on gratefulness.
My family's plan worked. That month in Ecuador did more for my character, education, and sense of identity than any other experience in my early life. And five years later, my experience in Ecuador inspired me to spend more time abroad, studying in South Africa at the University of Cape Town. These two trips not only made me a lifelong traveler, but also a person who believes traveling to developing countries should be a necessary rite of passage for every young American who has the means.
It's often said that spending time in less affluent countries teaches Americans never to take anything for granted. To some extent, this is true. During my time traveling in these areas, I often traveled without access to hot water, Internet, air conditioning, or even basic electricity. I slept in rooms with spiders, mosquitos, and bedbugs. I rode on public transportation that rarely left on time and often broke down suddenly in remote areas. Stripped of my daily habits and expectations, I was forced to surrender the idea that I have a right to anything—including the luxury of convenience, or days when everything I've planned actually happens. And my minor travel hassles seemed even more petty when I realized that they represented larger systemic problems that locals must deal with every day.
But these trips didn't only teach me to appreciate what I had; they also moved me to consider why I had it in the first place. I realized that much of what I thought was necessity was, in fact, luxury and began to realize how easily I could survive off of much less. I didn't necessarily need hot water or a timely bus or a comfortable bed to be happy for the day. I didn't necessarily need a jaw-dropping landscape or a famous archeological ruin or a stunning beach to make my travels worth it. Instead, most of the time, that fulfillment came from the people I interacted with—not the things I had or did. It came from eating soup with locals at a rest stop on a 12-hour bus ride, sharing a meal with Peruvian soccer fans while watching a match, or chatting with the owner of my hostel during his lunch break. Discovering that my best travel moments came from these subtle, personal moments instead of the grandiose, materialistic ones made me understand that living contently required little. What I originally thought I "took for granted," I now rethought taking at all.
Before traveling, I also assumed people from developing countries would all want the advantages I had as an American. And yet, I discovered that the people in these countries didn't necessarily feel like their lives were lacking. During my last visit to South Africa, I worked with John Gilmour, the executive director of LEAP schools, a charter network for low-income students. Gilmour told me about an encounter he had visiting a Cape Town township community before he decided to open his first school near there. A local showed him a street corner and told him, "This is my favorite place in the whole entire world." Gilmour was skeptical and argued, "How could you say that? Look at the graffiti, look at the trash covering the floor, look at the unpaved road." The other man responded, "No, look at the people."
Traveling to these places made me realize that the "advantages" I initially thought I had over others were not necessarily advantages to everyone. Many actually preferred living with the challenges they faced over living in a country like mine, where other things are missing. A professional I met in South America who had turned down a job offer in the United States told me, "I'd never want to move there, even though I'd make more money. The social part of life is better here, I find people happier here, and my quality of life is what matters most." Rick Steves, the popular travel guidebook writer and television host, expressed similar thoughts in an interview with Salon when he said, "It's a very powerful Eureka! moment when you're traveling: to realize that people don't have the American dream. They've got their own dream. And that's not a bad thing. That's a good thing."
These were important lessons for me to learn as a young person in the midst of making important life decisions. It was empowering to know I had experienced a wide range of perspectives and could use them to make choices for myself—that I had been in situations with few resources or comforts, and I was still okay.
This past summer, I volunteered as a program leader for Global Glimpse, a nonprofit organization that takes American high school seniors on three-week trips to Nicaragua, the Dominican Republic, and Ecuador.* My students—who came from a range of socioeconomic backgrounds—visited local museums, cultural centers, and businesses, learned about fair-trade business practices, and volunteered at local nonprofits. They milked goats and carried wood on their backs to experience a day working like a local farmer. They spent an afternoon visiting the city dump where families work sifting through the trash to gather recyclable materials to make $1 to $2 a day. They also learned about the ongoing U.S. involvement in Nicaraguan politics, hearing stories from locals whose families had lives been altered by political instability.
Many of my students admitted that they had not once learned about Nicaraguan history or culture in their 11 years of education. Before I traveled, my own public school education had taught me little about non-Western people, cultures, and history, or how American policy had shaped them. American history classes instead focused on wars fought on our own soil instead of the many conflicts we involved ourselves in abroad. The Advanced Placement program in high school still only offers specialized courses in American and European history, and lumps the rest into the broader topic of "World History." With this Western-focused curriculum, traveling to developing countries is often the only way of gaining any perspective on less-developed parts of the world.
Yet, unfortunately, most Americans have not prioritized these kinds of experiences. Unlike the U.K., where 75 percent of citizens have passports, in the U.S. the rate hovers around 45 percent, with some surveys showing that more than half of the population has never traveled outside of the country. When Americans do travel, the most popular destinations are in Europe or resort locations around the Caribbean—places that cater to a traveler's sense of comfort and luxury. I can only imagine how American culture, business, and politics might change if more young people decided to forgo a comfortable vacation and instead pursue a genuine travel experience—not a short-lived, consumer-oriented "voluntourism" trip, where privileged visitors drop in casually without careful research or consideration of long-term needs—but a trip where people are driven to challenge what we accept as "normal" or "real."
My parents were on to something when they decided to send me to Ecuador years ago. But that trip did far more than teach me lessons on culture and gratitude. It fundamentally changed my life trajectory and the way I wanted to engage with the world. I hope more American students can have the opportunity to experience the same.
---
*A previous version of this story failed to refer to Global Glimpse as a nonprofit organization and include Ecuador as one of its travel destinations.