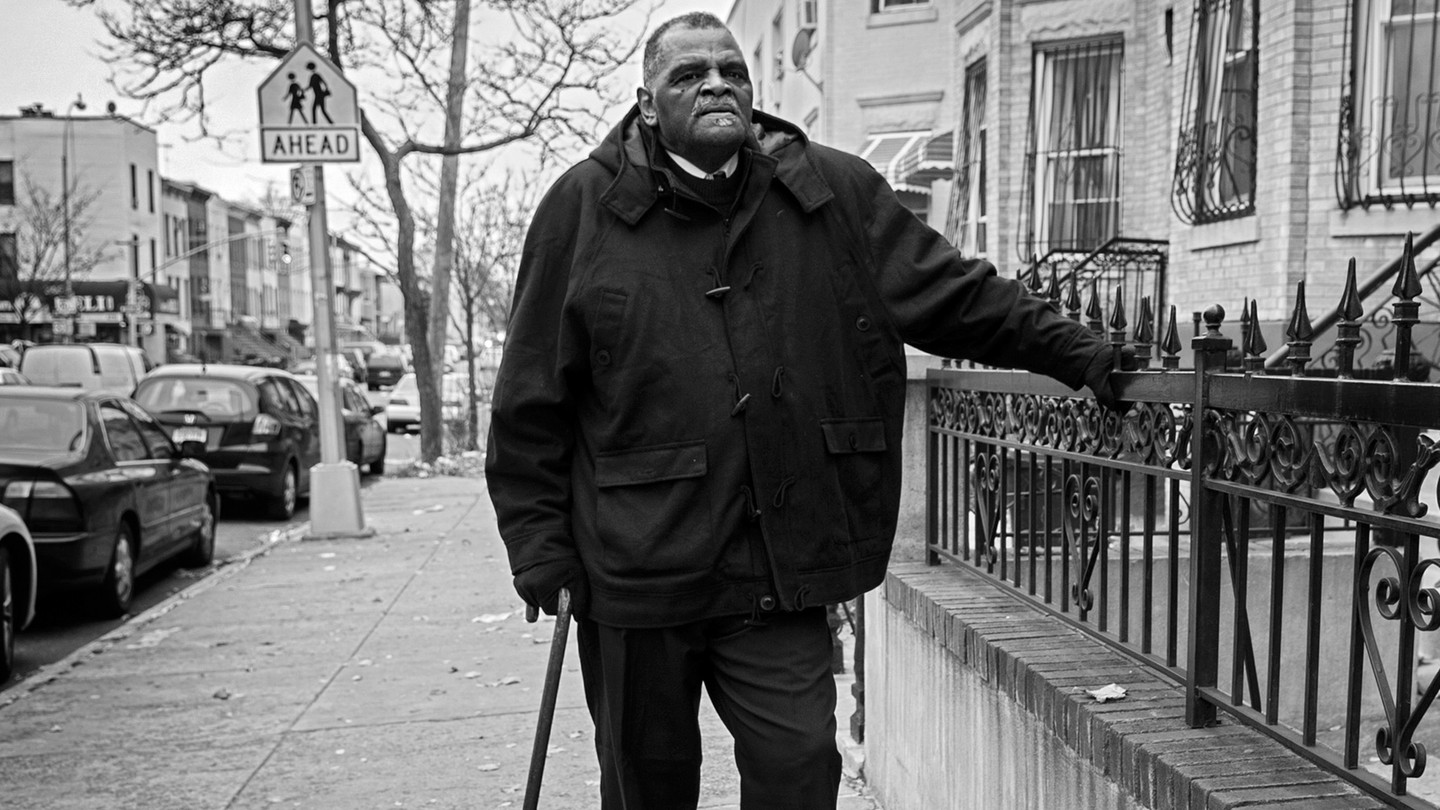 The Minister Who Went to Jail for Financial-Aid Fraud
Ozel Clifford Brazil was a respected clergyman who helped thousands of African American teens get into college. What drove him to break the law?
It had been 15 years since I'd seen my former mentor, Dr. Ozel Clifford Brazil—a man credited with ushering an estimated 18,000 students from Los Angeles' inner cities into universities around the country. According to Brazil, 98 percent of those students graduated with a baccalaureate degree or higher. It's hard to verify those numbers, because in 2003, Brazil was convicted of student-aid fraud. After that, we former students became like members of a secret fraternity, afraid that our association with Brazil might land us in trouble. But as time passes, some of us are starting to acknowledge his role in our lives.
I wasn't quite sure what to expect when I arrived. Our lives had taken dramatically different turns. College for me. Three and a half years in federal prison and $716,000 in restitution to the United States government for him. Brazil had agreed to an interview, so I'd flown to New York to visit him at the halfway house in Brooklyn where he was serving the last few months of his sentence.
A few days before my arrival, 61-year-old Brazil had informed me that he'd had a run in with a young officer who, according to Brazil, was awfully rude and knew nothing of respecting his elders. Brazil said he'd given the officer a verbal lashing he'd never forget. As a consequence, Brazil's visitation privileges had been temporarily suspended. But Brazil advised me to get on the plane and continue planning for the interview. He said he'd work it out. And if I knew anything about Brazil, I knew he would.
When I arrived, the woman at the front desk stared blankly at me and announced that my scheduled visit would not be taking place. I explained that I'd flown all the way from Los Angeles, but her face remained impassive. Disappointed, I turned to walk away, but spotted a familiar figure lingering in the hallway. It was Brazil. He gestured for me to go outside and wait.
It was an oddly silent day in New York. I was standing there nervously, listening to a few boys talking in front of the housing projects across the street, when the stillness of the block was abruptly broken by the roaring sirens of a fire truck and ambulance. Moments later, 61-year-old Brazil emerged from the building holding an oxygen mask to his face in one hand and his cane in the other. As Brazil made his way to the ambulance parked outside, he firmly pointed his walking cane at me and flicked it in the direction of the ambulance. Dear God, he wants me to go with him, I realized. But I couldn't allow him to take such a risk on my behalf, only to leave him hanging the way we all had so many years before. So I walked nervously towards the ambulance and said hello to my former mentor.
I learned that Brazil had told an officer that he was suffering from severe shortness of breath as a result of his pre-existing chronic obstructive pulmonary disease and would need to be rushed to the hospital. We were able to carry out our interview over the next several hours as he navigated the emergency room process and received a series of breathing treatments. He removed his mask every so often to answer my questions, and I discreetly recorded our conversation on my cell phone. Whether or not his attack was real—and I didn't dare ask—I marveled at what he was doing for me. After spending three years in prison for a crime that essentially benefitted only his students, wasn't he angry that so few of us had reached out to see how he'd been or find out how we might help?
But Brazil was just as determined as ever to make sure his student received the information she needed, by any means necessary. Information had always been his weapon of choice.  Fifteen years had passed, but certainly not much had changed.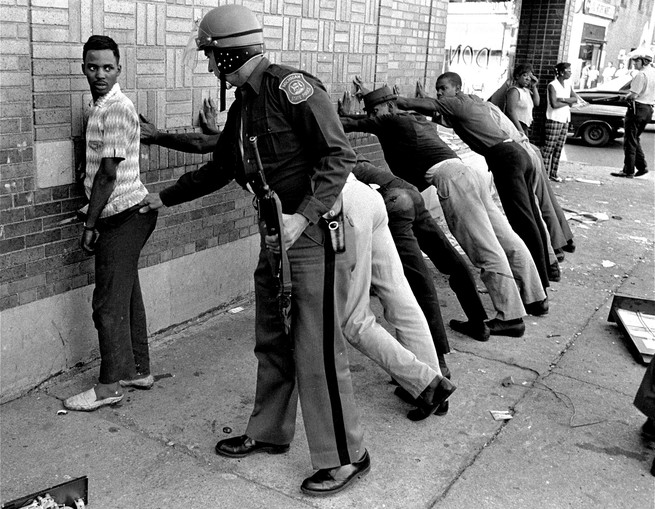 Ozel Clifford Brazil, who was born and raised in Detroit, Michigan, came of age in the 1960s—a decade with an unnervingly mixed soundtrack. On side A, there were the rhythmic sounds of Motown—Diana Ross, The Supremes, the Four Tops—all carefully crafted to make black music more palatable to the white mainstream. There was "I Have a Dream," Dr. Martin Luther King's unrequited love song to America, and the percussion of peaceful protesters marching through the streets.
There were also the B sides: the discordant notes of water hoses, Billy clubs, and attack dogs as police unleashed them on the crowds. Then came the bullet blasts that silenced King, the Kennedy brothers, and Malcolm X, and the shattering glass of the Detroit Riots. "With the world exploding around me," Marvin Gaye wondered, "how am I supposed to keep singing love songs?"
For Brazil, this two-sided soundtrack gave rise to a kind of "double consciousness." One side of him felt inspired to become a good, productive citizen, to build harmony and work toward Dr. King's utopia. The other developed a deep skepticism about the law, a distrust of the authorities who always seemed to be on the wrong side of the barricade.
Either way, he was determined not to follow his high school guidance counselor's advice to attend trade school instead of college. Despite mediocre grades, he was accepted into Northern Michigan University, where he became the first African American student body president and earned a bachelor's degree in communications. From there, he went on to earn a masters in urban affairs at the State University of New York in Albany and later graduated from the American College of Law in Anaheim, California.
Twenty-five years after the Detroit Riots, he was living in Los Angeles, serving as an associate minister at the First African Methodist Episcopal Church. That's when his world exploded again.
First came the civilian footage of four white Los Angeles police officers raining blows upon unarmed black motorist Rodney King as he crawled on the ground. Less than two weeks later, a surveillance video showed a 15-year-old African American girl named Latasha Harlins being shot in the back of her head and killed in a neighborhood grocery store after 51-year-old owner Soon Ja Du mistakenly assumed she was stealing a carton of orange juice. In November 1991, a jury convicted the grocer of voluntary manslaughter, a crime that could have carried a 16-year prison sentence—but the judge sentenced her to probation, community service, and a $500 fine.
So Los Angeles was already on edge on April 29, 1992, when a jury without any black members deliberated on the Rodney King case and came back with a not-guilty verdict. Almost immediately, the growing sense of frustration and helplessness erupted into uncontrollable rage. With no recourse to power, influence, or money, people vented their anger by setting the city ablaze, resulting in six days of rioting, burning, lawlessness, and utter destruction of their own neighborhoods.
Ozel Brazil was out on the streets with them, playing a dual role. Along with other ministers, he formed a human chain, protecting the fire department from the protesters even as he protected the protesters from themselves.  Brazil knew the fury on display wasn't just a response to the verdict—it was a symptom of a deeper social ill. He was determined to make a permanent and multi-generational impact on these desperate communities.
Brazil had already decided that education would be his contribution. He'd started a college-prep program at the African Methodist Episcopal church, drawing 30 students each year. After the riots, he intensified his efforts, making it his mission to usher as many African American students as possible off the streets and into college. It would be an underground railroad of sorts. And on the journey, he'd learn a few things—most notably that there wasn't much difference between black families who worked in the "fields" and black families who lived in the "big house."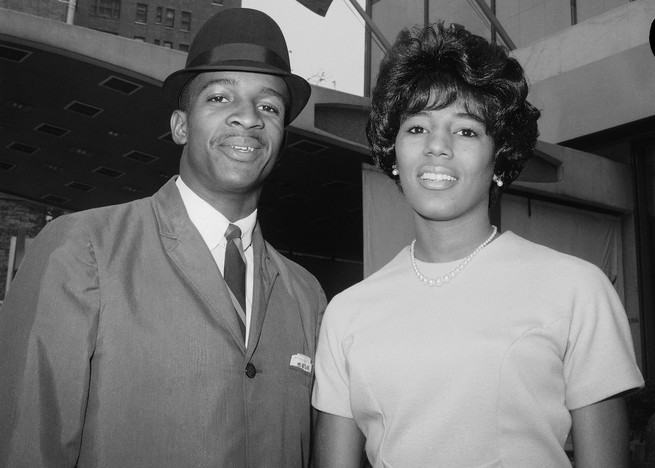 There was a time when universities were more powerful equalizers in American society. "Higher education has been very successful for centuries," explained Harvard Business Professor Clayton Christensen in the documentary Ivory Tower, "but now things are changing because the scale and the cost is enormous. We have a product that is so expensive that a lot of people can't pay for it and they have to go into debt and it just isn't viable." In the same film, PayPal cofounder Peter Thiel compared the student-loan system to "a subprime mortgage broker that ripped you off and talked you into buying you a house you couldn't afford."
For a vast number of American families—even middle-class families—four-year college is financially out of reach. If the Taylors earn $50,000 a year, they're certainly better off than the Smiths, who bring in $15,000. But neither family can afford to pay upwards of $30,000 per year for school. Yet without a university education, a child's prospect for social upward mobility is severely limited. It's one hell of a conundrum.
This was the problem Brazil tried to solve when he established the Los Angeles Community Outreach Program (LACOP), with the goal of helping inner-city high school students gain admission to four-year colleges and universities. The program grew out of the informal college prep workshop he'd started with 30 students in 1986; by 1995, he was working with close to a thousand, shepherding them through the entire process.
He started with freshmen, working with them to increase and sustain their grades. He advised them to take college prep courses and begin marketing themselves from the moment they set foot on their high school campuses. Those who came to Brazil as older teens worked with him to promote their existing accomplishments, regardless of their grade point averages. Their admissions counselors might have advised them to apply to junior colleges instead of four-year colleges, but Brazil assured them that other areas of the application could balance out lower grades. He stressed the power of the personal statement to communicate to why their grades were not up to par and, even more importantly, demonstrate why they would be valuable assets to a given university. He supplied them with SAT prep material and fee waivers that would allow them to apply to multiple colleges at no charge. He considered every possible angle.
In the beginning, Brazil's plan was to work with students who seemed especially at-risk: those from inner-city public high schools and from categorically defined lower-class families. But as word of LACOP spread, Brazil's demographic quickly expanded. A small number of white students began seeking his help; he remembers advising one girl who was living on a boat with her mother after her affluent father had deserted the family. But the majority of his new protégés were students of color, many of them were from middle-class families, even from local private schools. Brazil learned very quickly that all of them needed his help. Regardless of what high schools they were attending and how much better off their families seemed, they were still very much at risk.
Regardless of the numbers that appeared on their tax returns, these families were struggling with what Brandeis professor and sociologist Thomas Shapiro calls the "hidden cost of being African American." As Shapiro points out in his 2005 book of that name, historic factors such as redlining and discriminatory public policy make middle-class status precarious for black Americans. He notes "that it is harder for credit-worthy black families to qualify for home mortgages, that blacks receive less financial assistance with down payments and closing costs, that black homeowners pay higher mortgage rates, and that homes in African American communities appreciate less in value."
For such families, financial aid packages tend to consist primarily of student loans. And that adds to their ongoing burden. Half of black graduates leave with at least $25,000 in college loans, compared with about a third of white graduates, according to a September 2014 analysis by the Gallup-Purdue Index. Those higher loan amounts translate into many years of accumulated interest. As Senator Elizabeth Warren pointed out during a recent appearance on Real Time With Bill Maher, student loans taken out between 2007 and 2012 alone will produce $66 billion in profits for the U.S. government. "Right now this country is taxing young people who are trying to get an education, and taxing them and saying you have to pay extra unless you're born into a family that can just write a check for college."
Brazil certainly couldn't risk having his students saddled with loan debt. He wanted them to enter the real world with as little baggage as possible. After all, they were competing with students from throughout the U.S. and beyond—kids who had generations of college grads behind them and could draw on their parents' and grandparents' experiences, not to mention their resources and networks. Besides, the field wouldn't be level even once they graduated. A report by the nonprofit Young Invincibles recently confirmed that African American men who graduate from college have the same probability of getting a job as white men with an incomplete college education.
Brazil knew this instinctively. To lessen the financial aid burden, Brazil told many parents to go to court and transfer guardianship of their kids to their grandparents so they could legally report a lower income on their financial aid forms. When he noticed that one of his younger students lived with a widowed mother who wouldn't qualify for financial aid, he told the boy to go to court and sever all legal ties with her. From that point on, he instructed the mother not to claim her son as a dependent. Such advice was hard for some parents to stomach, but Brazil had no patience for whining or weeping—this wasn't about emotion. Desperate times called for desperate measures, and Brazil would identify any avenue he could find, helping his families navigate around the system … even if those methods blurred the lines between legal and illicit.
Jason Sias, one of Brazil's former charges, is an attorney in Beverly Hills. When he was 10 years old, police officers stormed into his bedroom in the middle of the night.
"I was asleep in my room, on my bunk bed, and the doors were banged on," remembers Sias. "I woke up and heard my mom screaming and yelling, and opened my eyes to at least eight police officers with their guns drawn on me. She's just yelling, 'Stop, he's just a kid. He has nothing to do with this.' I remember just closing my eyes and acting like I was asleep. And the next thing I know is someone picked me up and brought me down stairs. That's when I was told that my father was in an accident."
Sias knew this story wasn't true, but he didn't have confirmation until six months later, when his father finally called to explain that he had been arrested and would not be coming home. He had been incarcerated for possessing and selling cocaine in Louisiana.
Despite this enormous setback, Sias's mom managed to send him to Loyola, a prestigious all-boys college preparatory school in Los Angeles. But the absence of his father and the residual effects of his anger and grief would haunt him throughout his high school career. Sias, like many of his peers, attended Brazil's college-prep program looking for the kind of guidance that his school would not provide—and that his father could not provide.
"I wanted to be an attorney," recalls Sias. "I didn't know how I was going to do it. I didn't have any direction. I didn't have anyone to tell me 'This is what you need to do' until I met Dr. Brazil. He was actually the first person to tell me, 'If you're interested in law, when you get to college, you should major in English. Because lawyers do a lot of reading and a lot of writing.'" Brazil also advised Sias to study two languages. "One was Spanish, because we're in Los Angeles, and it can open my market up to two different worlds, and the other was Latin, because dealing in law, there is a lot of legalese that is involved with Latin, and it's just good to have that understanding before you get there. I don't know what I would have done without Dr. Brazil."
Even more powerfully, Brazil helped students like Sias parlay their longtime struggles into college admissions essays. If a student grew up caring for younger siblings while her mother worked two jobs, the essay was the place where she could explain why she never went to soccer practice, ballet lessons, or any of the other extracurricular activities admissions officers look for on college applications.
Even when a GPA was below the acceptable range, he would not allow these kids to even consider applying only to junior college. He'd seen too many two-year college students get pregnant or fall prey to other distractions, and he didn't believe the system provided enough structure or forced them to perform at a high enough standard. Instead, he helped these students understand their own narratives and tell the admissions officers why they had not performed at their full capacity.
"Dr. Brazil would have us own our story," Sias said. "My story of losing my father when I was 10 years old. My story of being called a nigger when I was a freshman in high school in front of a teacher who told me if I hit the student, I would get suspended or expelled. My story of going to the school's guidance counselor, and the counselor telling me, 'You're no more than a Cal State student,' and saying that I should really look into substitute teaching. It's something that I kept locked away for years, but I credit that to Dr. Brazil for first making me acknowledge my story, and then second, turning my story into a positive thing—that what I went through wasn't a bad thing, but made me who I am."
Brazil's methods weren't soft or sterile. His love was tough and aggressive—you could mistake it for anger if you weren't watching carefully. If his students weren't doing what they were supposed to be doing, if they were talking when they should have been listening, if he'd heard they hadn't finished their homework or were talking back to their parents, he called them out publicly. He made them stand up in front of a room full of their peers as he demanded an explanation. A Los Angeles Times reporter who visited one of his sessions in 1995 captured his approach:
Brazil began with a prayer, then minced no words. "Some of you waited and did not mail off your Cal State applications—you're relying on all-black institutions. Well, you're dummies," he informed his audience. "You're just StOL—Stiff Out of Luck—right now. Because if you're denied financial aid and if your parents can't pay …"
But the kids felt his passion and were drawn to it. They knew Brazil was fighting for their future with the same intensity as he chastised their present, and they knew they could not afford to be spoiled or coddled. He needed them to work.
Each of Brazil's students was required to apply to between 10 and 12 schools—schools he knew would accept them with ease and schools that were considered a reach. "We talked about the schools I was interested in," Sias said. "At first, I was low-balling—I would say schools like UC Santa Cruz, UC Riverside, and he would say, 'Why are you shooting so low?' And I was like, 'Well, because I guess that's all I can do. I have these guidance counselors telling me that I can't go to even lower-tier schools.' And he was like, 'No. You should apply to Miami, Marquette, Loyola Marymount, UCLA, USC, everywhere.' And I did."
His students were getting admitted everywhere based on their own merit: Stanford, Columbia, UCLA, University of Southern California, Morehouse, Spelman, UC Berkley. But his work didn't end when the acceptance letters arrived. He knew he had to help his students find the resources to pay for the schools they had earned the right to attend.
One of his young charges, Oji Singletary, was the son of Cosby Show director Tony Singletary. But his parents were separated, and his father was largely absent from his life, due, he said, to "a demanding work schedule that kept him away from his family, and a tremendous amount of pressure that made him turn to narcotics." Brazil instructed Singletary to apply for financial aid listing only his mother's fixed income. (Singletary found that advice helpful, though he still had to take out some loans; he's been paying them off since 2003 and hopes to be out of debt in a couple of years.)
"[My father] did the best he could, but he had his own demons he was battling while we were growing up," said Singletary, who recently directed a documentary about Brazil called Misguided Altruism. (I scripted the narration and conducted the interviews for this film.) "My mother did the best she could, but we needed more. And Dr. Brazil was more. He was like a second father. He gave my siblings and me the necessary motivation to go to college and excel in life as good human beings."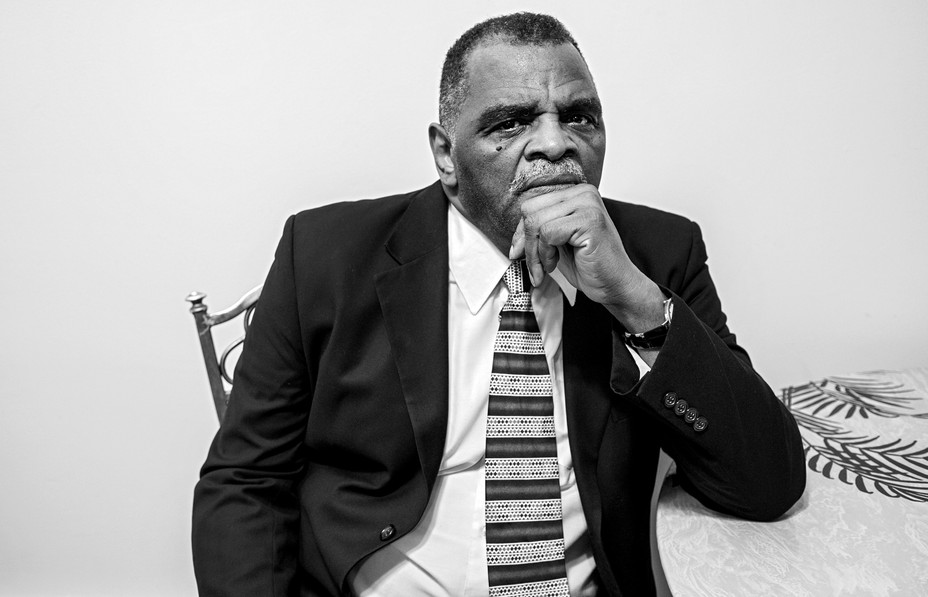 Brazil was loved by his students, but he and his methods certainly weren't loved by everyone. By 2000, there were rumblings that his success was drawing jealousy and suspicion from a myriad of people in politics, the ministry, and other educational organizations. According to Brazil and his colleagues, there were a number of political figures and business leaders who wanted to attach themselves to the success of Brazil's program, but he guarded it fiercely. He said he didn't want to allow it to become anyone's political calling card.
On Saturday, February 29, 2000, Brazil was at home when he heard a knock on the door. He answered and was met by two people who introduced themselves as Lamar and Brandi Matthews—a father-daughter duo who insisted they'd made an appointment to meet with him. There was no record of their appointment on Brazil's calendar, but he invited them in anyway to see how he could be of assistance.
The father explained that Brandi needed help applying for financial aid, and he'd heard Brazil could help.
"A lot of people have the wrong impression," lamented Brazil. "We don't just take people and do financial aid for them. Our program is a total mentoring program that covers the whole nine months." He asked why Brandi had not attended the workshops, and Lamar told him they'd just been made aware of the program by a family friend.
Brazil accepted the response and moved on. He knew nothing about Brandi or her family and needed to be caught up to speed.
Lamar explained that his daughter had applied to a few colleges: Pepperdine, UCLA, Cal State Long Beach, and USC. She had a 2.7 GPA and, oddly enough, couldn't recall her SAT score when Brazil inquired. She didn't even remember the range. Her father explained that applying to college was a last-minute decision for Brandi, but now that she'd made up her mind, USC was her top choice. She had her heart set on it, but he needed help with how to finance her schooling in the event she was accepted.
"At a 2.7 GPA, you ain't getting..." Brazil stopped himself before he finished the sentence. He was careful not to crush Brandi's hopes. She had not gone through his program and probably had not marketed herself well enough to even be considered for admission. Instead, he said, "USC is not on the high-priority list of a school that you're going to get into. Now the question comes up: 'Do you want to put yourself through that?'"
Brazil asked Lamar about his income, and Lamar replied that he made $85,000 a year. Brazil explained that USC required more financial information than other schools—along with the Free Application for Federal Student Aid, or FAFSA, it asked for other income information dating back a few years. "USC is a $33,000 school," Brazil said. "Under the current option of $85,000 worth of income, you ain't going to get 85 cents."
He advised them to focus on the schools that required only the FAFSA and not the additional financial documentation. They'd have to fudge the numbers to qualify for aid regardless of where she applied, but he told them he didn't think the burden of supplying additional financial documentation to USC was worth the risk since Brandi's likelihood of gaining admission was low.
Despite Brazil's advice, Brandi and her father made it clear she was still interested in USC—so Brazil probed more deeply into their family's finances. He learned that Brandi's mother hadn't been working, but that she had just recently secured a job with the post office. Brazil excused himself for a moment but could still hear Lamar and his daughter talking in the background, going back and forth about how disappointed they would be to give up on USC because of the money.
"Hold your head up," Lamar said to his daughter. "Somehow we'll try to work it out. You're going to go to school somewhere. Did you really have your heart set on [USC]?"
"Yeah, but I'll go somewhere else if I can't go there," Brandi replied in a defeated tone.
"You know how it is," her father said. "We'll see what we can do."
That moved Brazil; he hated to hear a student with a defeatist attitude. "There are several ways you can do it," he told them, returning to the conversation. "Now you're not in the dark … that's what I'm saying. Raise your head up. Don't be so dismal about it."
After that, Brazil went all in, exploring various ways to improve their financing options. He determined that Brandi's parents would need to separate their income completely. Brandi would list her mother only on the financial aid application and erase her father from the picture.  This strategy would be used not only for USC but for the strictly FAFSA-based schools as well. After, they all agreed on the arrangement, and Brazil electronically filed the FAFSA paperwork with the false information while Brandi and her father sat and waited.
Once they had settled the matter of financial aid, Brazil set his sights on what was most important to him: getting her into a quality school. Privately, Brazil knew she wouldn't be admitted to USC, and although he had never met Brandi until that afternoon, he wouldn't be satisfied until she'd applied to other schools. He gave Brandi and her father fee waivers and went through a long list of schools she needed to apply to, advising them on which ones still were accepting applications.
Brandi and her father left Brazil's house that night with a stack of college applications, fee waivers, and a financial aid strategy. All parties seemed satisfied.
As they were leaving, Brazil said, "You were looking so sad when you first got to the door. Don't be. But you gotta hustle a little bit now. That's all you gotta do." Then he closed the door and attended to the rest of his evening, juggling calls from students and preparing to attend his session that night.
Meanwhile, the man who had introduced himself as Brandi's father left Brazil's apartment and spoke these words: "This is special agent Robert Alvarez. The date is February 29, 2000. The time is approximately 6:15. This concludes the consensually monitored conversation. The tape recorder is being turned off now."
Brazil's visitors weren't actually a father and daughter. They were undercover agents, and they'd just gotten their target on tape committing a crime.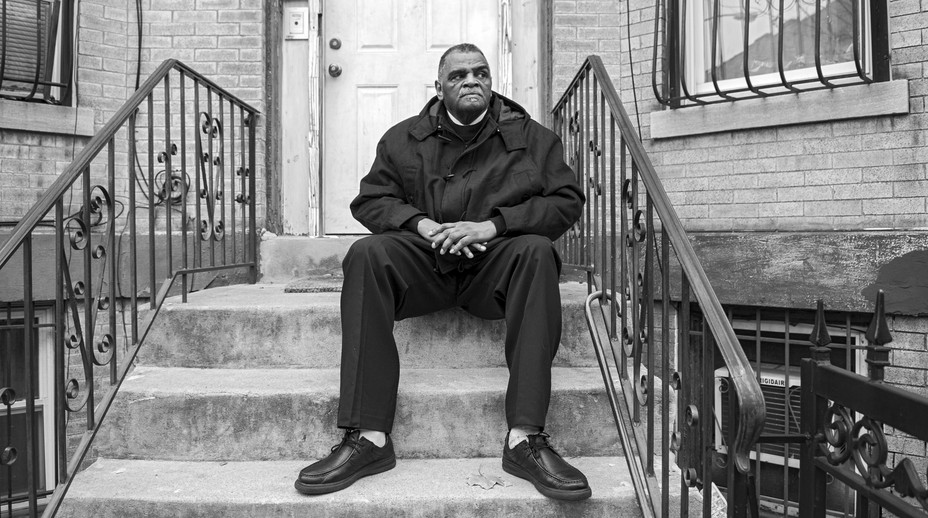 Brazil was charged with 13 counts of mail fraud and seven counts of financial-aid-assistance fraud. On February 18, 2003, he stood trial in a U.S. District Court, represented by court-appointed attorney Edward M. Robinson. Like many defense lawyers, Robinson went into the trial assuming that his client would be found guilty. After all, he had been caught on tape, not only giving questionable advice to two undercover agents but submitting a false financial aid application for them as well. "If I were asked before the trial started what do I think was going to happen, I would have said, 'I think he's going to be convicted,'" Robinson said in an interview for the documentary Misguided Altruism. "The fact was that the evidence was overwhelming, and Cliff was guilty of having committed the crime."
Meanwhile, the federal government was assembling its case. Prosecutors set about tracking down former students who had gone through Brazil's program—young people at different stages in their academic and professional careers. Panic spread throughout Brazil's circles. One student reported that police had jumped over his grandparents' fence looking for them. Another was in law school at the time and said that the district attorney threatened to have her expelled if she didn't take the stand. Most of his thousands of alumni were able to avoid scrutiny, but 13 of them were called as witnesses for the prosecution, informed that if they failed to cooperate, they and their parents could not only face criminal prosecution but be forced to pay back all their student grants and loans. On the other hand, if they testified against their former mentor, the government would grant them immunity. So they did.
Brazil, however, at the advice of his attorney, did not take the stand at his own trial. "I don't think Cliff is intellectually a very bright man, but he certainly isn't stupid." Robinson said. "He knew that if he got up there, it was going to be a bloodbath, and so he did the right thing by not testifying." He worried that Brazil might take the stand and deny what was on the tape—in which case, Robinson said, "there's no question in my mind that a jury would have convicted him in a heartbeat. But more importantly, Judge Wilson would have given him more time in prison. Cliff had some very strong sentencing arguments that would have been nullified if he had testified. There was just no good reason whatsoever, no good reason, for Cliff to testify."
Not only did Brazil never take the stand, but Robinson didn't call one witness to testify on his client's behalf. "It was very difficult trying to find someone who was close to Cliff who was going to be able to humanize him," Robinson said. Brazil had given his attorney a list of potential character witnesses including students, parents, and colleagues at the church. Robinson and his investigator interviewed several of them but determined that everyone involved in Brazil's program was guilty by association. "E very one of those character witnesses we interviewed had been assisted by Cliff," he said. No other education experts or family members were asked to testify.
Since Robinson saw no way to avoid a guilty verdict, his goal was to get through the trial with as little incident and as light a sentence as possible. In his opening and closing statements, he emphasized that Brazil's program was a ministry and that his intentions were good. "I focused on how Cliff was over-extended, for one thing," said Robinson. "He was doing 10,000 things at once, he was a terrible record keeper, he was not very good with administrative matters, but most importantly he didn't do it for the money. He wasn't out to steal money."
As Robinson cross-examined the prosecution's student witnesses, he made no grand attempts to draw out the complexities of their financial situations or assign any responsibility to their parents instead of Brazil. Admittedly, Robinson's performance was limited by his client's unwillingness to help construct his defense in that area. Although his former students were testifying against him, Brazil remained fiercely loyal and would not give his lawyer the information he would have needed to build a case against them.
Throughout it all, Robinson was determined to steer clear of racial issues. "Cliff and I would have discussions—and I'm being gentle using the word 'discussion'—about race," Robinson told me, "about the fact that he's African American, that I'm white, and the fact that I'm appointed by a court with predominantly white judges to defend him against a prosecution initiated and conducted by white people." Robinson says he sympathized with his client's concerns:
I told Cliff from the start, and I've never once varied from this position, that I understand from a historical perspective, how especially given his age and where he came from … how awful it must have been to have been the victim of institutionalized racism and how his idea that he was going to use his position to get funding for children who previously and historically had been denied the right to education that was even publicly funded – they couldn't go to a publicly funded school. I mean, that's evil, if you will. And we had that discussion. And I said, "Cliff, I join you in your outrage with history." I would try to express to him that a jury trial on these charges could not become a referendum on race. Not because I want it that way—it's because the rules of evidence, Judge Wilson, it wasn't going to happen.
At his sentencing on October 30, 2003, Brazil listened as the prosecution and U.S. District Judge Steven V. Wilson constructed their own theories about his motivations. They debated whether it could be considered a Robin Hood crime.
Judge: I mean, even if he is Robin Hood, it's still a crime.

Prosecution: It's certainly a crime. And to the extent one views it as Robin Hood—the whole reason these folks needed to come there was they had assets to hide, so it's not Robin Hood.

Judge: Well, that's true. I mean, that was brought out at trial, that in some way by misusing the governments financial assistance it could be argued that it was denying truly needy people access.
It was clear to everyone that the program hadn't provided any personal financial gain. The judge summarized a statement from Brazil's probation officer, telling the courtroom, "It was a mystery to him why Brazil committed this offense, because it was clear that he wasn't making any money off this activity." The cost of attending Brazil's program was approximately $200, if families were able to pay. Otherwise, he provided the service gratis. The payments he did receive covered the administrative costs of running the program, which met several times a week for the entire school year. Based on information provided by the prosecution, Judge Wilson estimated that Brazil's program brought in around $10,000 to $15,000 per year.
If money wasn't motive, then what was? The prosecutors shared their theory. "What you have here is somebody who made himself a powerful figure, someone whom—we've seen from the letters he submitted, one came from a partner at Skadden & Arps," said prosecuting attorney David Vaughn. "If he didn't have his program, how else would he travel in these circles of medical doctors and having all of these students looking up to him? It's ego."
Vaughn's comment not only dismissed Brazil's own multiple degrees but revealed a lack of familiarity with the African American community, where clergy are as respected as any other professionals. He seemed unaware that a minister like Brazil was precisely the sort of person who would have had connections with doctors and lawyers, with or without his education program.
Just before his sentence came down, Brazil spoke in the courtroom for the first time. He'd already written Judge Wilson a letter explaining the particulars of his college prep program. Maybe that's why Brazil, a man who always had so much passion, and conviction, seemed oddly enervated as he discussed his motivations. Or maybe he'd decided his attorney was right: A courtroom wasn't the place to elaborate on all the deep and sordid history. The fact was that he'd broken the law, and there was no way to explain reasons for breaking it. Instead, Brazil offered a superficial explanation of his motives, reiterating that his program was about helping kids who wouldn't have had access to four-year college. Then he pleaded with the judge to give him probation instead of prison:
I ask the court for leniency, your Honor. I'm not well as it relates to this investigation that's gone on for four years. My mother has died. My sister has died. I have a heart condition as a result of it. I accept full responsibility for the mistakes I have done. But your Honor, it was never my intention to hurt anybody. I ask the court for leniency, and I ask the Court not to take away my position as a minister away as my livelihood. I ask the Court not to take my relationship with my wife who is in the court right now. I've only been married a year and two months to her. I have two stepsons who are very impressionable, and I have three grandsons. I'm sorry, Judge. I'm just asking the court as it relates to probation. I always thought that in a criminal justice system, probation meant to rehabilitate. To put me in prison for 51 or 61 months or to lock me up like a caged animal to be raped—I can't even image what that would appear to be like. I ask the Court for leniency—and I don't want to take up any much more of the Court's time, but I will say and acknowledge to the Court that I made a mistake.
After this speech, Judge Wilson pronounced the sentence: 41 months in prison and $716,179 in restitution to the government. Brazil left the courtroom in devastation and disbelief.
"I really don't think that Cliff grasped the fact that he was committing a crime when he did what he did," said Robinson. "And I don't think that Cliff is intellectually capable of drawing the distinction that he is going to commit a crime to serve a higher good."
What kind of punishment did Brazil deserve? It depends on whom you ask. Jack Millis, the director of financial aid at Chapman University, believes his sentence should have been even more stringent. "He counseled many students and put them at risk; and by facilitating that, I believe he should have spent more time in prison. Fraud is fraud."
Brazil's students themselves certainly don't see things that way. When they talk about their former mentor and grapple with his fate, they often cite examples of large-scale fraud that has gone largely unpunished: the subprime mortgages that caused the housing bubble had a disproportionate effect on black homeowners, for example. Years later, The Washington Post reported that the housing crisis would continue to ruin African American credit scores for years to come, setting the entire community back decades. Yet the bankers who issued those loans never served any jail time.
Even when corporate executives do stand trial, they have the advantage of being able to hire expensive attorneys. Earlier this fall, for instance, UBS banker Raoul Weil appeared in a Florida courtroom and faced charges of helping his clients hide $20 billion in assets from U.S. tax authorities. Weil's lawyer hailed from Kobre & Kim, a boutique Miami firm that specializes in high-stakes international disputes and litigations. The jury returned a not-guilty verdict in less than two hours.
Brazil's options were far more limited. Because he lacked the funds to hire his own attorney, he walked into court with a court-appointed defender who openly doubted his client's intelligence. "I think that Cliff is a damaged human being who doesn't have the wherewithal to deal with life's nuances …," Robinson later said. "His blind spot is that he can't take race out of the equation."
Perhaps. But in a case like Brazil's, it's difficult to take race out of the equation entirely. America has a long history of using legal codes and elaborate paperwork to keep the black middle-class from rising. In the mid-20th century, as Ta-Nehisi Coates elaborated in his Atlantic story "The Case for Reparations," hundreds of black Chicago residents were forced to buy their homes on contract, paying far more than the market value and often losing their homes altogether. To upwardly mobile black families, today's college admissions and student loan process often feels like another version of the same story. For Brazil, getting his students on a path to success meant working around a series of obstacles that often seemed intentionally designed to hold them back.
This context might not have been enough to earn Brazil a not-guilty verdict. After all, he'd been caught on tape committing a crime. But from Rodney King to Eric Garner, history has proven that a tape doesn't always lead to a conviction. And context certainly matters; a skilled attorney and a sympathetic judge might have brought about a very different outcome. After all, the judge in Latasha Harlins's case saw footage of Soon Ja Du shooting the 15-year-old in the back of the head, yet he was moved enough by the grocer's defense to give her probation instead of jail time.
As it was, Brazil's sentence was roughly equivalent to the one handed down this fall to Kyle Edward Moore, a San Francisco man who led an elaborate financial aid scheme. Moore and two accomplices hired third parties to pose as students. Then they divided the money among themselves and, like almost everyone else who has ever been convicted for financial aid fraud, spent it on personal luxuries. Moore was ordered to spent 37 months in prison and pay $520,904 in restitution—a sentence slightly less stringent than Brazil's, despite the fact that none of his "students" spent a day in college.
It's hard to say what Judge Wilson had in mind when he meted out Brazil's punishment. He likely wanted to make an example out of the influential mentor. But while Brazil was serving out his sentence, untold numbers of students continued to struggle in vain for a college education. Many undoubtedly listened to counselors who advised them to attend a trade school or a junior college, and statistics suggest they most likely never finished. Many of those who did make it through will spend the next several decades paying off student loans higher than their whiter, more affluent peers will never have to pay. None of these issues have been sufficiently addressed, and those of us who owe our success to Brazil wonder if they ever will.
And if Judge Wilson sent Brazil to prison in the hopes that he would be rehabilitated—well, prison has rarely been known to rehabilitate even the most hardened criminals. It certainly didn't change much about Brazil. In his interview for the documentary, Brazil's attorney declared that "one day in jail was enough" for his client—not because Brazil was likely to feel remorse, but because he almost certainly never would. "He was going to feel the same way whether he did one day or a hundred years," Robinson said. "I mean, I doubt Cliff's mindset has changed one bit."
And it hasn't. "You can send somebody to jail and try to silence them," Brazil told me as he waited for a nurse to check his oxygen levels in the Brooklyn hospital. "But the reality check on silence is until I draw my last breath, I can still talk to somebody, if they have access to me. If a student gets access to me and needs to talk to me, I'm going to talk to them. Now the prison system says as long as I'm in their custody, they own me. Well, I'm not in their custody. They don't own me anymore. I'm back to my own ownership."
In my last interview with Brazil, I told him what Jack Millis had said—that Brazil deserved even more jail time, that he had put his students at risk and prevented financial aid from reaching students who needed it even more than we did. Brazil made it clear exactly where his detractors could go:
I had a student tell me, "If you're a crook, then I'm a crook. Because you gave me an incentive and drive and a way." And when I was down on my luck, and the naysayers were saying I was the devil and that I had done something wrong—it was those same students that gave me a portion of what they had to keep me alive. I couldn't care less what Mr. Millis or any naysayers think about me. But I care about the students. You don't have a clue what I was doing out here. And I say, "To God be the glory for the things he has done, and to thy critic … to Heaven with you."