Private Interests Coming to a Public School Near You
Government agencies are falling short in their efforts to reform education, so corporations are stepping in. But will they do more harm than good?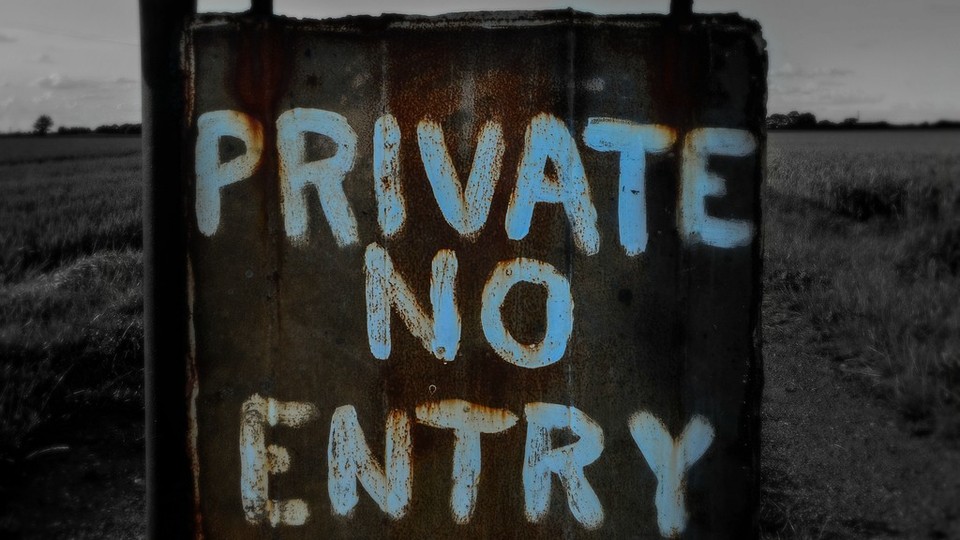 Mass teacher evaluation systems, across-the-board learning benchmarks, and new standardized tests hardly lifted America's public education system out of mediocrity this past year. In fact, in many cases, well-intentioned reform efforts became so entrenched in controversy, or were so poorly implemented, that they undermined rather than boosted student success. Big data helped paint a better picture of the types of kids in the country's classrooms—but it painted that picture in broad strokes, often overgeneralizing students' weaknesses and disregarding their strengths.
It's hard to say what lasting lessons can come from the complexities that plague school reform. But as Nick Romeo recently wrote, "no single solution will be entirely effective." Romeo was making an argument for what he described as "Slow School." Mimicking the Slow Food movement, his Slow School strategy would take a holistic approach to solving the "matrix of connected problems" undercutting public education: "rampant standardized testing, excessive homework loads, the reflexive pursuit of prestige by students and parents, and declining performance on international tests," to name a few.
Of course, policymakers tend to favor band-aid solutions and instant gratification; Slow School is a nice idea, but it doesn't hit hard, and it sure doesn't hit fast. Now, amid growing perception that the government is dragging its feet on its race to the top, one player is making its way further into the world of education reform: the private sector. And if the backlash against one-size-fits-all education in 2014 was any indication, corporations will increasingly do what they can to undo blanket reforms and hyper-standardization, perhaps dramatically reshaping how and where kids learn. But at what cost?
Schools themselves often actively push for private-sector intervention, summoning the help of for-profit companies to boost student achievement. Google, for example, has developed a range of education programs, and various classroom consulting firms have cropped up promising to help teachers fulfill Common Core.
The Obama administration, meanwhile, has called on the private sector to help it equip America's students with the science, technology, engineering, and math—or STEM—skills that have been widely touted as the key to the country's future workforce needs. "President Obama believes that our hardest challenges require an 'all hands on deck' approach, bringing together government, industry, non-profits, philanthropy and others working together," the White House website says. Partners in that effort include leaders from Xerox, Intel, and Time Warner Cable. (Whether the U.S. actually faces a shortage of people who could fill future STEM jobs is another matter altogether.)
Initiatives to expand preschool will rely largely on the private sector, too. These programs will build off of existing private preschools, providing them with public funding so that they can then subsidize tuition for the kids whose families couldn't otherwise afford expensive early education services. Many states have long had preschool systems that take this approach.
These types of initiatives are logical attempts to fill the holes left by bureaucracy and a lack of resources. Private institutions can be more efficient than government agencies and can focus their attention on specific outcomes. They're often specialized and staffed with experts who are well-versed in proven strategies. They use existing facilities, materials, and knowledge; they don't have to build that stuff from scratch.
Other initiatives are just getting started, which means it'll be a while before we can gauge whether they're helping or hurting students: new specialized private schools aimed at better supporting kids left behind by public education, for example, or private-school models applied on public-school campuses. Some public schools, for instance, are starting to segregate boys and girls into different classrooms as a tactic for raising achievement, a strategy that was abandoned in the U.S. in the 19th century but remains relatively common in private and parochial institutions.
But the privatization trend certainly has a dark side. Self-serving companies may increasingly sponsor college programs in exchange for skilled workers. In North Carolina, for instance, a community college 10 minutes from a Caterpillar factor has hosted class in which students learn how to build trucks—largely on the public's dime. The idea is that this course will feed students into the company's workforce. For-profit colleges will continue to attract low-income students and fail to provide them with degrees, only forcing them into debt. Politically connected corporations could take over more and more charter schools, funneling taxpayer dollars into their own coffers. Take the chain of four nonprofit charters operated by Baker Mitchell, a North Carolina businessman whose free-market ideals has drawn comparisons to the Koch brothers. A recent Propublica investigation found that millions of public money flows through his charter schools to for-profit companies he controls:
The schools buy or lease nearly everything from companies owned by Mitchell. Their desks. Their computers. The training they provide to teachers. Most of the land and buildings. Unlike with traditional school districts, at Mitchell's charter schools there's no competitive bidding. No evidence of haggling over rent or contracts.

The schools have all hired the same for-profit management company to run their day-to-day operations. The company, Roger Bacon Academy, is owned by Mitchell. It functions as the schools' administrative arm, taking the lead in hiring and firing school staff. It handles most of the bookkeeping. The treasurer of the nonprofit that controls the four schools is also the chief financial officer of Mitchell's management company. The two organizations even share a bank account.
Privatization also risks politicizing schools, making them battlegrounds for partisan tug-of-wars. As Politico has reported, we've already seen that happening over Common Core, with big business launching a national ad blitz earlier this year targeted at Tea Party-leaning Republicans skeptical of the standards:
Though the business community has been notably reluctant to spend money this spring fighting tea party candidates in primaries, it has had no qualms about going toe-to-toe with the far right on the Common Core.

So it was that Billy Canary, president of the Business Council of Alabama, got four dozen influential executives on a conference call with the state senate leadership the other day to talk up the standards. He has also nudged hundreds of less prominent business leaders to reach out to their representatives in a campaign he calls "No lawmaker goes uncontacted." If he senses a politician wavering on Common Core, he texts his pinstriped army. They spring at once into action.

Canary's talking points might not win over parents who think of their children as precious individuals rather than workforce widgets, but they're carefully calibrated to appeal to lawmakers concerned about economic development.

"The business community is by far the biggest consumer of the product created by our education system," Canary tells them — and that system needs to produce better product if businesses are to compete in the global economy. "That's why," he said, "we're all fighting in this direction."
The Common Core standards for their part were bankrolled by a philanthropic organization—the Gates Foundation—and have been attacked by critics as another example of the private sector's infiltration of public education. That controversy will continue to trickle down into classrooms next year.
This trend could help elevate the country's students and make them active, skilled players and contributing members in an increasingly competitive world. But ultimately, it risks muddying the role of public schools as pillars of democracy and funnelling taxpayer dollars away from the students they're supposed to benefit.