How Teachers Help Students Who've Survived Trauma
One out of every four children sitting in American classrooms has experienced significant personal or emotional distress.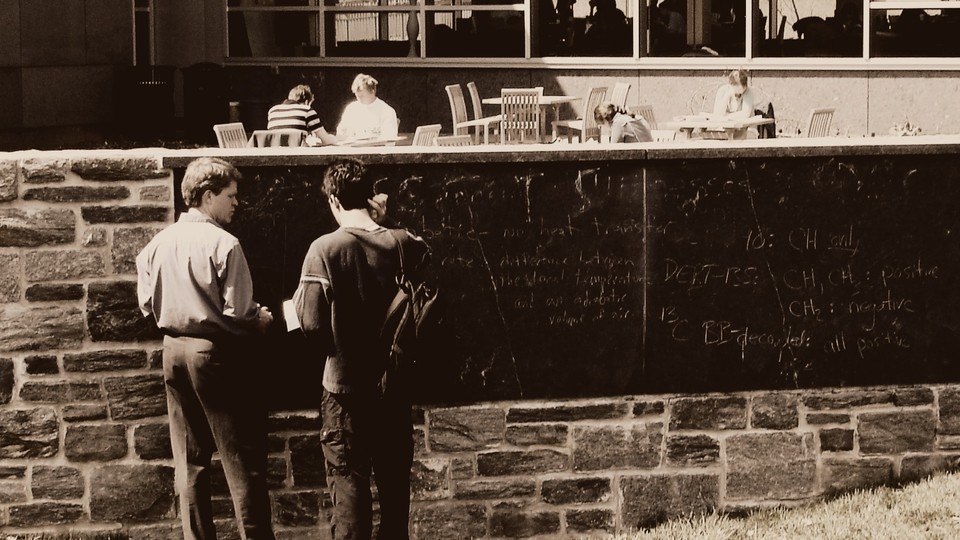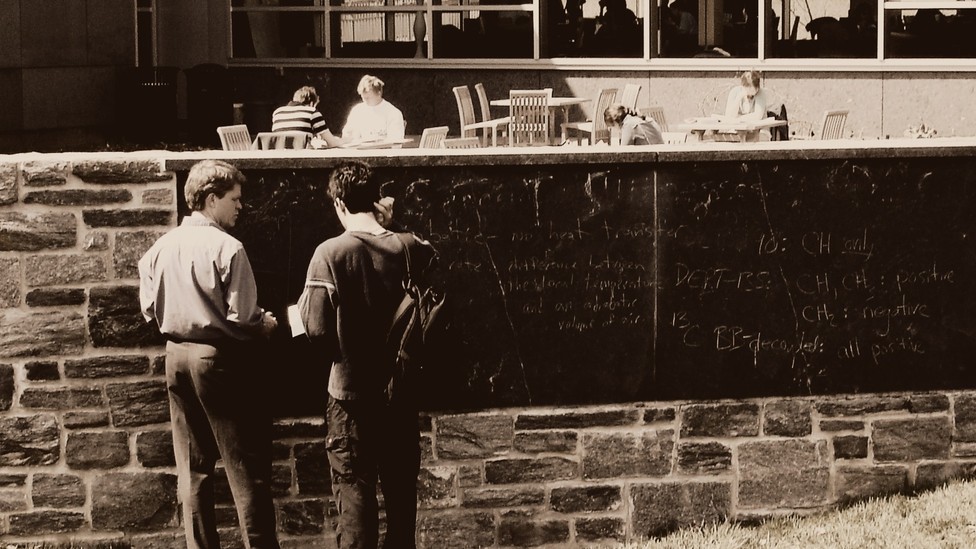 When I was teaching at an independent middle school, the term "professional development" meant shoring up my skills in English and Latin, strengthening my cultural literacy base, and learning about new teaching techniques and innovations. But now that I am teaching English and writing in the adolescent wing of a residential drug and alcohol rehabilitation facility, "professional development" has taken on an entirely new meaning.
I've had to switch up my priorities and expectations, not to mention my acronyms. Today, I'm less concerned with boosting my students' A.P. (Advanced Placement) scores than I am with mitigating the consequences of their high ACE (Adverse Childhood Experiences) scores.
ACE scores emerged out of the Adverse Child Experiences Study, a collaborative effort of the Centers for Disease Control and Kaiser Permanente's Health Appraisal Clinic in San Diego. Kaiser surveyed more than 17,000 participants between 1995 and 1998 about their exposure to childhood maltreatment and family dysfunctions and are still being tracked for health outcomes. The findings of the ACE Study suggest that adverse childhood experiences such as neglect, abuse, household violence and substance abuse "are major risk factors for the leading causes of illness and death as well as poor quality of life in the United States." Furthermore, these negative outcomes are dose-dependent, meaning that the more adverse experiences a child experiences, the higher their subsequent risk for negative outcomes.
According to one review of the study's data by Co-Principal Investigator Dr. Robert Anda, "One of the strongest relationships seen was between the ACE score and alcohol use and abuse," and my students are certainly proof of that statistical correlation. In order to understand the implications of violence and other childhood traumas on my students' addiction, cognitive development and capacity to learn, I recently attended a professional development session with Neena McConnico, Director of Boston Medical Center's Child Witness to Violence Project.
According to McConnico, one in every four students currently sitting in American classrooms have experienced a traumatic event, and the number is even greater for those living in impoverished communities. Young children exposed to more than five adverse experiences in the first three years of live face a 75 percent likelihood of having one or more delays in language, emotional, or brain development.
McConnico further explained that children who witness violence often have trouble in the classroom because their post-traumatic stress can manifest itself as inattention, sleep dysfunction, distractibility, hyperactivity, aggression, and angry outbursts. Alternately, these children may withdraw and appear to be unfazed by their trauma. "These children," McConnico added, "are the children I worry about the most, the ones who sneak under the radar and don't get the help they need."
Teachers who suspect their students may be dealing with violence or other traumatic situations at home can be an essential source of stability and support.
McConnico outlined a few ways educators can help students cope, learn, and heal from the effects of a traumatic childhood.
Prioritize Relationships

Because these children may not have experienced many other positive relationships with adults, the student-teacher bond can be the most important gift educators have to offer. Teachers who are reliable, honest, and dependable can offer the stability these students so desperately need.
Listen

Teachers don't need to solve children's problems in order to help. Listening to students when they want to talk can make all the difference to a child struggling with a chaotic home life. "It's really that simple," McConnico said. "Listen, reflect back to them that they have been heard, validate the child's feelings without judgment, and thank the child for sharing with you" advised McConnico.
Create Opportunities to be Successful

In the day to day work of teaching, it can be far too easy to focus on the negatives, but it's important to give kids moments of success. "Catch students being good and create opportunities for them to do the right thing." Positive experiences beget positive experiences and those moments make kids feel valued and valuable.
Routines

Clear routines and expectations are important to all children, but particularly for those who live in chaotic environments where they are often out of control. Students feel safe when limits are understood, when teachers express clear timelines, expectations, and consequences.
Incorporate Downtime

Everyone can benefit from opportunities for mental rest, daydreaming, and opportunities to process new information, but traumatized children in particular need downtime in order to regroup, relax, and get a break from both the cognitive exertion of the academic day and the emotional stress of a chaotic home life.
For the 25 percent of American children who experience trauma at home, school may be their only harbor from that tempest, and teachers represent so much more than purveyors of facts and figures. To these kids, teachers offer reassurance that not all adults are harmful, that even if they are not made to feel worthy at home, there are people in the world who will value, support, and love them. Teachers may not be able to protect their students from the evils of this world, but we can serve as allies, mentors, and role models through our relationships with them as they grow, recover, and begin to heal.