From The Lecture Hall to The Skating Rink
How educators are taking STEM education out of traditional classrooms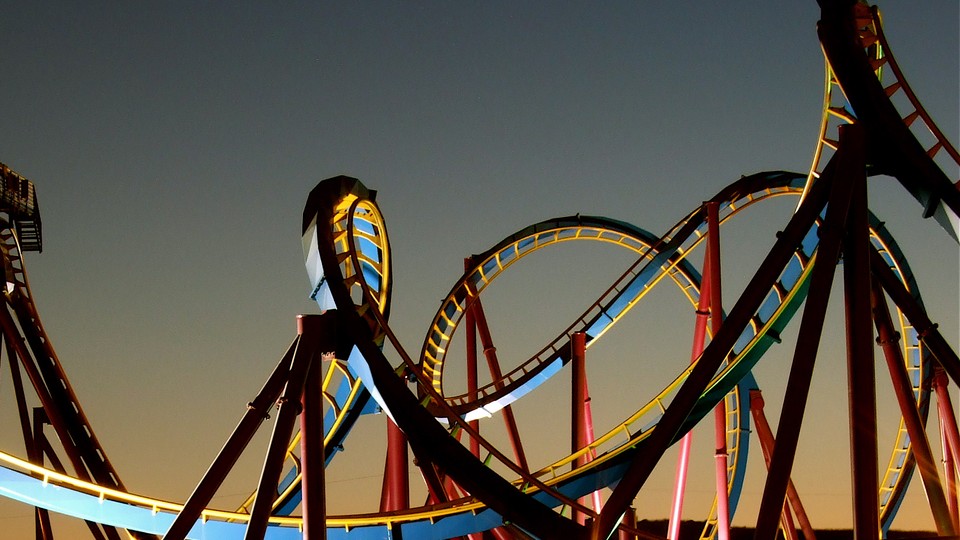 The way teachers educate their students about science, technology, engineering, and math, or STEM, has come a long way. Students used to spend hours learning formulas and proofs, paying little attention to how these processes apply to the world. In university settings, professors would drone on in huge lecture halls with limited opportunity for creativity.
But much of this has changed; teachers have been integrating more hands-on and experiential learning into their classrooms for the past two decades. Recently, new research has emphasized the importance of learning out of the classroom, especially for science-related topics. According to a study titled "Learning Science in Everyday Life," "Regardless of the terminology, all researchers who are engaged in learning that occurs outside of schools are convinced that a wide range of environments—structure and unstructured—afford various types of engagement and learning."
Sometimes field trips can give kids new insight into STEM. But it's not always possible to send students to the depths of the ocean to teach them about the organisms that live there, or into Earth's orbit to teach them about gravity and centripetal force. Here are some of the creative, bold efforts that educators have made to bring their lessons off the page and into the real world.
Underwater
Professors from Roane State Community College in Harriman, Tennessee, are conducting this fall's biology class in an unconventional location. Biology professors Bruce Cantrell and Jessica Fain are spending 73 days under 21 feet of water in Jules' Undersea Lodge in the Florida Keys in a project they call Classroom Under the Sea. While there, they host a weekly program that streams on YouTube about marine conservation and biology. They also intend to break the world record this December for the longest time spent underwater.
In Space
Students at selected schools and other educational programs all over the country get to talk with and learn from astronauts while they're aboard the International Space Station. As part of a NASA program called Education Downlinks, which has been around since 2000, students get a taste for what it's like to live in space as part of a larger lesson about science. Last year astronauts were able to speak with more than 40,000 students about their research and what it's like to float in space, noted Ann Marie Trotta, a NASA spokesperson.

Skating Rink
In collaboration with local teachers, the Hot Skates rink in Avon, Indiana, has found a way to get kids back into roller skating. The rink administrators have developed their own curriculum for STEM, offering K-12 field trips and workshops for home-schooled students. Engineering lessons involve taking apart a roller skate; other science lessons incorporate the acoustics of the space and the physical forces that make roller-skating possible.
The Amusement Park
For one day each year, Six Flags amusement parks across the country welcome students to learn about physics in action. High school physics teachers can show the real-world applications for classroom lessons, re-emphasizing concepts such as Newton's laws, acceleration, and basic mechanics. Students come armed with accelerometers, angle meters, and stopwatches to calculate the forces enacted on people while on various rides, the same forces that make those rides fun.
On an Urban Farm
Based in the South Bronx, teacher Stephen Ritz has spent years trying to engage at-risk high school students while also keeping them healthy. So he created a program called the Green Bronx Machine where students raise plants that grow in an "edible wall" of vertical beds inside the school. They harvest the plants and learn about cooking and nutrition—especially important because they live in a food desert. More businesses and wealthy homeowners have asked for green installations of these edible walls, so the kids have become contractors and landscape architects, preparing for the next stage in their lives by both developing hard skills and receiving a well-rounded education.