Grading Adults on Life Experience
To help working people save time and money, competency-based education lets them prove what they already know—and finish at their own pace.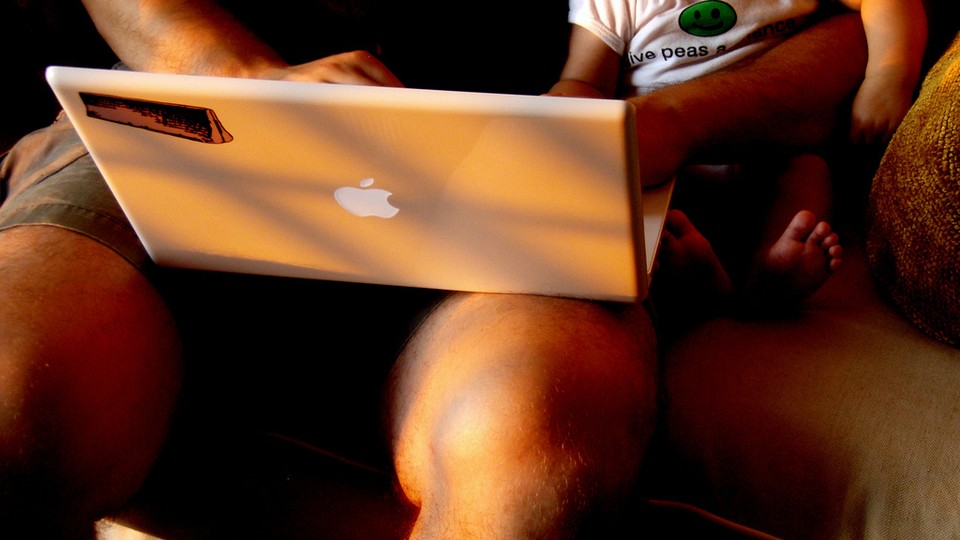 IT manager Jason Smith needed a college degree. Desperately.

The 29-year-old spent years dropping in and out of nursing and paramedic school before he landed his current position handling computer systems for a Philadelphia pharmacy chain. Despite finding a good job, he constantly worried about living without a college degree. At any moment, his wife in the Navy might be stationed halfway across the country, forcing Smith to look for other work.
Last November, Smith decided to go back to school. But his IT job, which has him commuting five hours from Virginia to Pennsylvania and staying there three days each week, made it hard for him to find time to study at a traditional college campus. And with three years of IT experience now behind him, Smith didn't want to waste time reviewing skills he felt he'd already mastered. Then he discovered a new online program offered by Western Governors University (WGU) in Utah.
WGU is one of many colleges and universities experimenting with competency-based education. Competency-based programs allow students to take courses online and at their own pace, often relying on work experience to save time. Instead of focusing on credit hours or seat time, these students progress by demonstrating their mastery of the subject, usually by taking a test or completing a project.
"It's about being able to breeze through the classes where I already have the knowledge base," Smith said. "And I can sit down for five minutes or three hours and just pick up where I left off."
A relatively new phenomenon—most programs are less than five years old—competency-based education has gained traction at a number of institutions. Sally Johnstone, vice president of academic achievement at Western Governors University, estimates that over the past several years, at least 200 institutions have created something resembling competency-based education: Among them are Capella University, Southern New Hampshire University, Northern Arizona University, and the University of Wisconsin.
The Obama administration and the Department of Education have helped spur this push. Last year, the president promised to promote legislation that would enable more people, particularly adult learners, to gain access to a high-quality, flexible college education. In July, the House of Representatives unanimously passed the Advancing Competency-Based Education Demonstration Project Act, which eases financial aid restrictions on nontraditional course structures. It also makes provisions for the secretary of education to select up to 30 institutions to "(1)carry out, on a voluntary basis, competency-based education demonstration projects; and (2) receive waivers of certain statutory and regulatory requirements."
While traditional online programs can be an asset to adult learners, they tend to rely on the same conventions as on-campus classes: semester-based lectures, exams, and specified due dates for assignments. But in competency-based programs, students can demonstrate mastery through real-world projects, using a wide range of tools to guide them through the process: They're assigned a learning coach, who monitors their progress, and given an array of open-source resources such as videos, articles, and interactive textbooks. They can also join online communities where fellow students provide encouragement and support. To ensure fairness, they're graded through double-blind project evaluations.
Through it all, they're allowed to complete the courses as slowly or quickly as their schedules permit, within some guidelines. Most competency-based programs have a set fee for a certain period of time—usually two six-month periods. Students can enroll on the first day of any month and finish as many courses as they want within that time frame. For example, at College for America, the competency-based adult learning branch of Southern New Hampshire University, students pay $1,250 per six-month period and master as many courses or "projects" as they can.
College for America also works directly with employers and nonprofits, offering programs that help their employees gain job-specific skill sets. The program has partnered with 55 employers, including McDonald's, Penn Medicine, and Dunkin' Donuts, and has 560 current students, said Linnae Selinga, College for America's communications manager. Though fairly new, the two-year-old program already has 20 graduates.
There's another incentive behind the growing interest in competency-based programs—dwindling state resources. "There is an eroding investment in post-secondary education in most of the states around the country," said Sally Johnstone of Western Governors University. "State support is declining. The general public doesn't want to pay more. There's a lot of forces that are pushing on colleges and universities to start thinking, 'Well what else should we be doing?'"
But schools must take many factors into consideration before launching competency-based programs. They come with additional costs, including faculty and staff training, hiring of technical support personnel, and possible software upgrades.
"There's always money involved," said Anthony Scheffer, associate dean of Dewar College of Education & Human Services at Valdosta State University. "But that's something you can measure. The biggest issue, to some degree, is the cultural shift that has to occur with regard to how curriculum is configured and faculty roles are defined."
A network called the Competency-Based Education Network launched in early 2014 to help institutions address these and other issues. According to Laura Kite, project director at the participating University of Wisconsin-Extension, Continuing Education, Outreach & E-Learning, "We're trying to address shared challenges and do some problem solving together."
One of the main issues, she says, is the way federal financial aid is delivered. Federal student aid is currently eligible to only for courses that use structured time periods. While the "direct assessment" provision of Higher Education Reconciliation Act in 2005 provided an alternative to the credit hour, it still required programs to translate competencies back to the traditional credit hours model, a method used by Western Governors University. However, many institutions have had their efforts delayed or derailed due to lack of clarity about how the approval process works. As Kite said, "Accreditors aren't used to it, the Department of Education isn't used to it, and so the laws and regulations we have do not well encompass or address what to do with competency-based education."
Competency-based programs also face some skepticism. They require more self-motivation than traditional on-campus educational programs, and for that reason among others, their retention rates trail behind those of traditional on-campus courses. Western Governors University said its retention rate "hinges just above 50 percent."
"Having the ability to independently learn and go at the pace that you want to is great if you've got your eye on the prize," said Smith, the IT manager. He estimates that he will complete his degree in IT network design and management in only two years.