Oklahoma's Uncomfortable Common-Core Reversal
The state is one of a few that have repealed the national curriculum in pursuit of stronger academic standards.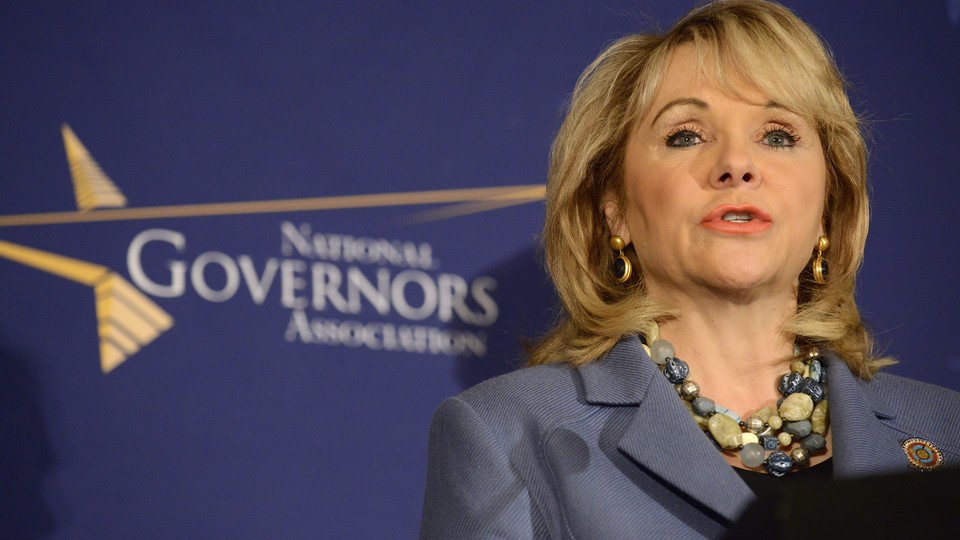 This one's a big deal. Last week, Oklahoma Governor Mary Fallin reversed her previous support for the Common Core State Standards and signed legislation to repeal the new school guidelines and return to the curriculum from four years ago. She received thousands of requests from constituents on both sides of the issue after the state legislature sent her the bill, which sat on her desk until almost the last day for her to act.
"We are capable of developing our own Oklahoma academic standards that will be better than Common Core," Fallin said as she signed the bill. The state is now tasked with doing just that before 2016. Fallin's sentiment upon signing the bill is no different than the views she expressed six months ago, but the outcome is very different. In December, she signed an executive order decreeing that Oklahoma's Common Core curriculum be the sole responsibility of Oklahomans, eschewing federal input. But that executive order was intended to keep the current curriculum in place. The legislation she signed to repeal Common Core will undo all that work and require schools to revert to their pre-Common Core curriculum.
And just to add to the awkwardness, Fallin is currently the chairman of the National Governor's Association, which created Common Core.
Indiana and South Carolina also have pulled out of Common Core. It's starting to look like a trend.
North Carolina's Governor Pat McCrory will soon be in the same position as Fallin, after the state House and Senate voted last week to repeal the new school standards, which have become a flashpoint among Tea Party members and activists for local school control. McCrory has not said whether he will sign the bill. If he does, it would represent a reversal for North Carolina, which adopted Common Core in 2010 and won $400 million in an Education Department grant for it.
But it's not all trending in the same direction. A primary election last week in Alabama showed that some anti-Common Core protests aren't pushing through. In a closely watched school board race in Huntsville, incumbent and Common Core-supporter Mary Scott Hunter handily beat her primary challenger Ed Parsons, who ran an anti-Common Core campaign. He believes Common Core is a "socialist education program."
Hunter's win signals that the Common Core may yet survive the onslaught of criticism and outrage. Hunter was actually censured last year by her own local Republican party because of her support of Common Core, finding herself at the center of a heated political battle that had very little to do with education policy and everything to do with party purity. But at the end of the day, she beat Parsons by 14 percentage points.
The controversy about Common Core certainly isn't going away. Politically, it is a battle of "establishment" business types against the Tea Party and anyone who doesn't like the federal government. Logistically, teachers are saying the rollout is thwarting their creativity. Change is hard no matter what, but the Common Core's implementation is additionally hampered by the authors' failure to explain to the general public what exactly the schools are doing and a politically divided country that is prone to questioning everything. How it comes out is anybody's guess.