I spent time recently in the science and engineering classes and labs at the Mississippi School of Mathematics and Sciences in Columbus, Mississippi, which I wrote about here and here, and my husband Jim did here. I watched students tuning up their robots, which they had programmed to fight like sumo wrestlers, conduct search-and-rescue operations, and lift small objects.  I listened to a lecture on wave theory from physics teacher Jed Leggett, himself a graduate of MSMS, who also helped students with the projects presented in the videos below.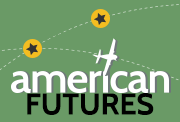 Reinvention and resilience across the nation
Read more
Here are some short videos I took of the students in the electronics lab demonstrating their projects. Paul Rosenfeld of TheAtlantic.com video team edited the videos. Five are from seniors, who are new MSMS graduates and will be heading off to college in the fall. One video is from a junior who will be returning to MSMS for his final year. They're all offered to give a sample of the kind of work the school is encouraging.
The first is from Donely Gunn, a senior from Columbus. He is one of two students whom Don Bratton, a biology and chemistry teacher at MSMS, took to the Intel International Science and Engineering Fair (ISEF) in Los Angeles CA. Don Bratton said via email about Donely's project, "Wind Turbines for Developing Worlds," that "Donely designed, developed, and tested a small vertical-axis wind turbine capable of charging small electronics. Part of the turbine (the turbine blade) was 3D printed and to increase the sustainability of his project. Donely then set out to build an affordable 3D printer that could be used in the developing world to print the part."