Why Do Most Black and Latino Students Go to Two-Year Colleges?
A new initiative in east Los Angeles hopes to create a culture that will steer students to four-year schools.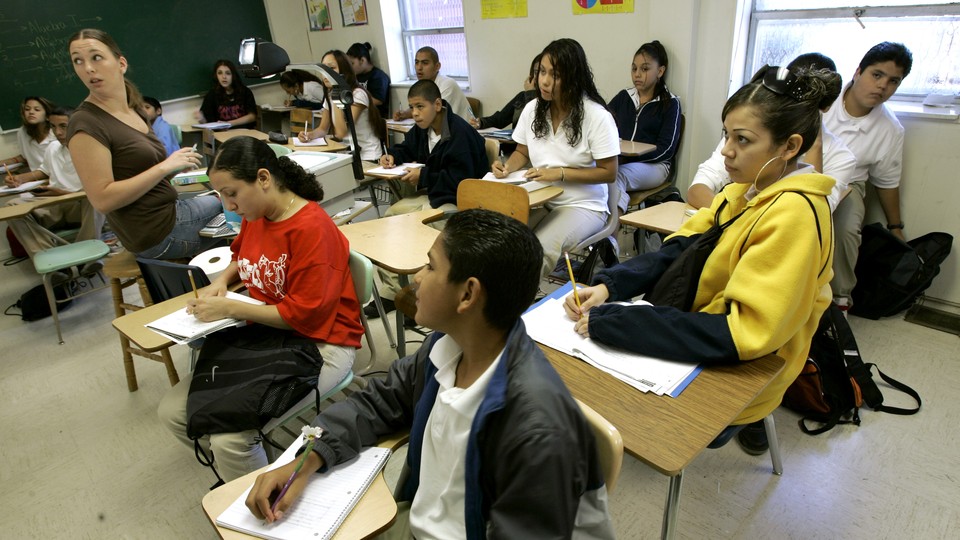 In Los Angeles, the announcement last week made for front-of-the-local-section news. Students at gang- and poverty-ridden East Los Angeles's Garfield High School who meet minimum requirements will now enjoy guaranteed admission to California State University (Los Angeles). The same initiative will also guarantee that students at East L.A. College, a nearby community college, can transfer to Cal State L.A., and the community college will expand its course offerings available to Garfield students.
The partnership between the Los Angeles Board of Education, leadership at Cal State L.A., and East L.A. College aims to create a college-going culture in a section of East Los Angeles where only a tiny share of the overwhelmingly Latino residents have college degrees. Research shows that giving minority high school students opportunities to spend time on college campuses and in classrooms, earn college credits while still in high school, and access mentors and internships—all additional features of the arrangement—makes them more likely to both enter college and graduate.
In the nearly five decades since the federal government began tracking minority college enrollment, college entrance patterns have taken on a new shape. The once-significant gaps between the share of black, white, and Latino students entering college have reached near equilibrium. (Asian students have long enrolled at a higher rate than the other groups.) In 2012, Latino students even slightly outpaced their black and white peers when it came to entering college. Still, a vast gulf remains in terms of who actually graduates with a degree.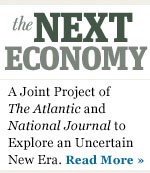 The most recent federal data available depict the outcomes for students who enrolled full-time in 2005 and graduated by 2011. During that time, about 69 percent of Asian students earned undergraduate degrees, as did 58 percent of whites. But just 46 percent of Latino students and 45 percent of black students completed their undergraduate education.
"This is the kind of problem we simply can't ignore," says Susie Savedra, senior legislative director for health and education policy with the National Urban League. "If we can't get more students of all races and backgrounds all the way through college now, we will be facing a much broader crisis."
Within just four years, the majority of Americans under the age of 18 will be people of color. The National Urban League released a report last week warning that schools and policymakers need a better understanding of the nation's black and Latino student populations if they want to boost graduation rates. The report focused on the lower-income black students, the group least likely to complete an undergraduate degree program. But its recommendations could and should be applied broadly to boost the national graduation rate, says Savendra.
During the 2011-2012 school year, about 62 percent of all black college students received Pell Grants, federal student aid reserved for the poorest students. Of these students, 65 percent were classified as independent, meaning they receive no financial support from their families. Independent African-American Pell Grant recipients were by far the most likely (48 percent) to also be single parents responsible for the care of often very young children. The same was true of 34 percent of Latino students, 23 percent of whites, and 19 percent of Asians.
Those responsibilities also mean that just over half of black independent students receiving Pell Grants are over the age of 24. Most are already working 30 hours or more each week. Just under half of these same individuals describe themselves as workers who are also enrolled in school as opposed to students working their way through school.
In four years, the majority of Americans under the age of 18 will be people of color.
Most schools have designed everything from their class schedules to the enrollment process and the coursework necessary to graduate around middle- to upper-middle-class students who attend school full-time, live on or near campus, and have limited outside responsibilities, said Marybeth Gasman, an associate professor of education at the University of Pennsylvania. Gasman is also one of the country's leading experts on the educational trajectories of black students.
Gasman describes herself as an example of what a Pell Grant can do. She comes from a large and very low-income family. She was the first in her family to even attend, much less complete, college. Today, Gasman has a Ph.D. and teaches at an Ivy League university. She also has a teenage daughter who speaks three languages and has already traveled abroad.
"That's what happened in my family in a single generation because of a Pell Grant and the presence of a few key people who were willing to guide me through a process no one in my family knew anything about," she says.
Even though no one in her family had previously attended college, Gasman, who is white, benefited from a college-going culture in her larger community. A study released last year by Georgetown's Center on Education and the Workforce looked at enrollment trends at 4,400 institutions, and found that even low-income or low-performing white students are far more likely to attend four-year colleges than high-income or high-performing minority students.
The Georgetown researchers found that since 1995, 85 percent of incoming white students attended selective four-year schools. During that same time period, 72 percent of incoming Latino students and 68 percent of their black peers instead went to two-year, open-enrollment schools.
Selective four-year institutions generally have the funding and faculty to provide tutoring operations, higher-quality labs, and more-frequent academic support. They are more likely to require regular and active academic advising sessions between individual students and faculty, and to require students to identify a major and focus their studies early on in the college process. All of these factors boost graduation rates, Strohl says.
Even minority students with high GPAs and standardized-test scores are far more likely to attend two-year schools than their white peers and are subsequently far less likely to graduate. The new college pipeline established for students at Garfield High in East Los Angeles should alter that trend—and it could provide a model for boosting graduation rates in other areas of the country that badly need the help.