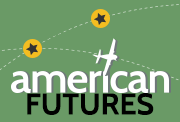 Reinvention and resilience across the nation
Read more
Over the months Deb Fallows has reported on a variety of impressive and innovative public schools around the country. For instance: the Sustainability Academy in Burlington, Vermont; the Grove School in Redlands California; the Shead School in Eastport, Maine; several English immersion schools in Sioux Falls, South Dakota; the Governor's School for the Arts and Humanities in Greenville, South Carolina; the A.J. Whittenberg Elementary School for Engineering, also in Greenville; and the Camden County High School near St. Marys, Georgia.
Recently she has spent a lot of time at the Mississippi School for Mathematics and Science (MSMS), in Columbus, Mississippi. MSMS is a public, residential high school for students from across the state, about which Deb will be reporting in detail soon. But before the day ends, we wanted to note a moving presentation by MSMS students this evening in a historic cemetery in Columbus.
The Emancipation Proclamation officially took effect on January 1, 1863. But in this part of Mississippi, the 8th of May has been celebrated in the black community as Emancipation Day. It was on May 8, 1865, that Union troops arrived from across the state line in Alabama and effectively put an end to slavery.
For the last few years MSMS history teacher Chuck Yarborough (above, center, talking with his students before tonight's performance) has organized 8th of May presentations in Columbus's historic Sandfield cemetery, where many of the area's prominent black residents were buried. This evening's program alternated songs by the Voices in Harmony choir from MSMS, with re-enactments of African-American political, religious, and business figures from the decades after the Civil War.