In January, I visited the South Carolina Governor's School for the Arts and Humanities, a public residential high school in Greenville. Artistically talented students from around the state spend two or three of their high school years in dedicated pursuit of their art—dance, drama, music, visual arts, or creative writing—along with their academic curriculum. I wrote about it here.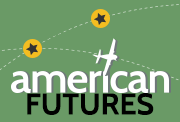 Reinvention and resilience across the nation
Read more
I asked Scott Gould, a creative writing teacher at the school, if he would ask his students to write me a short essay about their school. This was a wide-open request; I wanted to hear whatever perspective the students wanted to offer about their experience at the school. Among the essays the students submitted, here are three of my favorites, unedited and untouched. I'd like to share them with you.
The first is by Cameron Messinides, a junior from Camden, SC:
Long-Distance

My mother called on Sunday to tell me our herd of goats, previously twenty-one strong, had been reduced to three. Two feral dogs squeezed through a hole in the pasture fence and killed anything they could catch. My parents and brother arrived during the massacre. My father jumped the fence to chase the dogs and shot the slower one with a pistol. On his way back, he heard a few scattered bleats and followed the sounds. In a gully, he found two billies and the last nanny. They had survived by shoving themselves into an abandoned chicken coop.

Afterwards, my family walked among the carcasses--once white, now bloodstained and caked with rain-softened clay. We wanted to find life, my mother said. They gave up at four in the afternoon, and my father and brother made a pile of the bodies in the woods, to be buried later.

Phone calls like this are common now. I've been in a boarding school since August, and every weekend my mother seems to find something new to break to me. It's not always bad. The weekend before, she called to tell me my brother enrolled in a birding retreat on the South Carolina coastline. And before that, she told me about the new color she picked for the living room walls. I'm still not used to this kind of communication. I miss immediacy. A year ago, when I still lived with them, I would know all this. She wouldn't have to tell me two or three days later. I'd like to say I've adjusted, but I haven't.

The Wednesday after the goats died, she called again. She told me she couldn't shake what she had seen. She worried. Would the dogs' owner show up? How about the surviving dog? What if he came back? She hadn't been sleeping, and when she did, she dreamt of the bloody bodies, the torn sides of a billy, the kids crushed into the mud.

I told her I knew how she felt, but I don't. I don't think it's possible. She sent me only one picture of the scene, a close-up of the surviving nanny's nose, ripped open by the dog's teeth. The rest I have to imagine. I imagine the dogs—Brown? Black?—chasing the herd across a winter field, hooves and paws tearing up dead grass. I imagine stumbling kids. I imagine the deputy who arrived a few hours later, gray-haired and perhaps a slow talker. None of it is certain. I still sleep easily. That's the cost of our separation: her anxieties don't travel the phone lines, and I can't make myself care.

But I want to care. Some days I only want to be home, in the ranch-style with green siding and the stump in the front yard, which is the only remnant of the rotting oak my family cut down without me. I'd walk to the pasture with my father, take the shovel he offers me, and dig with him, shoulder-to-shoulder, a hole big enough to put all eighteen dead goats under three or four feet of orange clay. Then, we return home, and I sit in the living room next to my mother, tell her she can sleep now. Even hours into the night, after she has gone to bed, I sit, surrounded by lamplight and the color of the freshly-painted walls, three coats of Townhouse Tan, and listen to my brothers. They lie side-by-side on the hearth, birder's guidebook open before them, and take turns whispering names to each other: bobwhite, cardinal, tufted titmouse.