What Does Obama's Budget Say About Education?
The president's most significant reform proposals come on the workforce side: New investments would create apprenticeship programs, on-the-job training, and work-based learning, both for youth and for adults.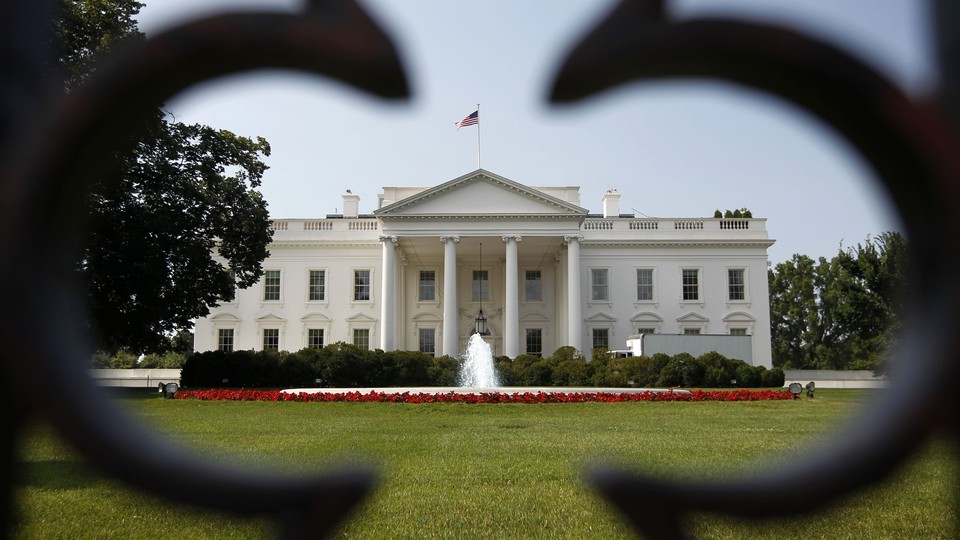 President Obama released a relatively unambitious, largely partisan proposal for funding the federal government for fiscal year 2015, which begins on October 1, 2014. In recent years, the president's budget request has included proposals that have driven successful education policy reforms, including a debate and new funding for early education programs and reforms to student loan interest rates. This year's budget request, though, has been widely disparaged as dead on arrival. Even so, the bill offers some important insights to the White House's thinking as it heads into the middle of Obama's second term. New America's Education Policy Program has gathered some of the highlights of the bill here.
On the whole, the fiscal year 2015 budget totals slightly more than is allowed by the spending limit Congress and the president agreed to earlier this year ($1.014 trillion, as compared with $1.012 trillion). It is, however, equal to the spending limit for fiscal year 2016 set by the same law passed earlier this year; that might make budgeting for next year more challenging by demanding the White House budget for flat funding even though programs' needs may have evolved or grown. The president also sets aside $56 billion in spending above that total appropriations limit, half of which would fund defense programs and half of which is reserved for non-defense spending. Paid for with a mix of tax increases and spending cuts, that fund—called the "Opportunity, Growth, and Security Initiative"—wouldn't be within the spending caps unless lawmakers agree to an equivalent amount of changes.
The budget's early learning initiatives include the 'Preschool for All' proposal that the White House first announced last year. It would fund increased access to state pre-K programs with the same state matching system the administration already recommended, funded by an increase to the federal tobacco tax. The program would fund expanded pre-K access with $1.3 billion next year; double funding for Preschool Development Grants to $500 million (plus an extra $250 million in the Opportunity fund) to help states build out their infrastructure; expand funding for the Early Head Start-Child Care partnerships established by the 2014 omnibus appropriations bill to $650 million from $500 million last year (plus an extra $800 million in the Opportunity fund); and include state incentives for full-day kindergarten. Home visiting, funding for which is set to expire after the current fiscal year, would be extended for 10 more years with mandatory funding totaling $15 billion over that period.
And Head Start, which received a $1 billion shot in the arm in the 2014 appropriations bill, would receive a slight increase of another $120 million next year. However, those programs are unlikely to see much more action on Capitol Hill, particularly given a report that House Budget Committee Chair Paul Ryan released yesterday excoriating the Head Start and other social programs—an aggressive move that preempted components of the president's proposed budget.
The core pre-K-12 program for low-income students, Title I grants, would be held flat at this year's $14.4 billion level; while the other central program, special education grants for states, would receive a small increase, from $11.5 billion to $11.6 billion. A new Race to the Top competition for "equity and opportunity" would pour $300 million into closing achievement gaps—though we'd note the irony of an equity competition, which distributes funds to only a few states or districts. And a $150 million high school redesign competition echoes the president's similar proposal last year, but with only half the funding. Other proposals, like a recommended reorganization of STEM programs and $170 million increase, are familiar from past budget proposals, too.
The higher education side of the budget proposal also includes some funding for already-established policy proposals—most notably, the college ratings system the president announced last summer—as well as dollars for a few new or rebranded initiatives. The president's budget request again proposes rewriting the campus-based aid formula for Federal Work-Study, Supplemental Educational Opportunity Grants, and Perkins loans to remove some of the biases in the current formula and expand Perkins availability. And a mandatory request of $4 billion over four years for the State Higher Education Performance Fund looks a lot like a rebranded Race to the Top for higher education.
The biggest new proposals are a set of reforms to the Income-Based Repayment program, matching several of New America's own proposals, to alter some of its poorly targeted benefits. There's also a new, $647 million request for College Opportunity and Graduation Bonuses to reward institutions that succeed in enrolling and graduating Pell grant recipients. And a more than $51 million increase from last year's $575,000 would fund higher education program evaluations of loan counseling models, access and completion efforts, the college ratings system, and more.
Perhaps the most significant reform proposals, though, come on the workforce side. New investments would create apprenticeship programs, on-the-job training, and work-based learning, both for youth and for adults. The request includes $1.5 billion for a community college partnership program to create apprenticeship programs; and it adds nearly $13 million in additional funding for the Workforce Innovation Fund, plus $80 million for a new Workforce Investment Act Incentive Grants program to offer states awards for improving services for the long-term unemployed and $15 million for a new Sector Strategies program that would help states or groups of states to create workforce and training efforts for particular industries. It also includes a $4-billion, 2-year mandatory funding stream to create partnerships between workforce training and education programs and businesses to train one million of the long-term unemployed.
---
This post also appears on New America's Ed Central, an Atlantic partner site.