The Hazing Problem at Black Fraternities
Black fraternities face different challenges than white ones—but both groups can be corrupted by twisted power dynamics.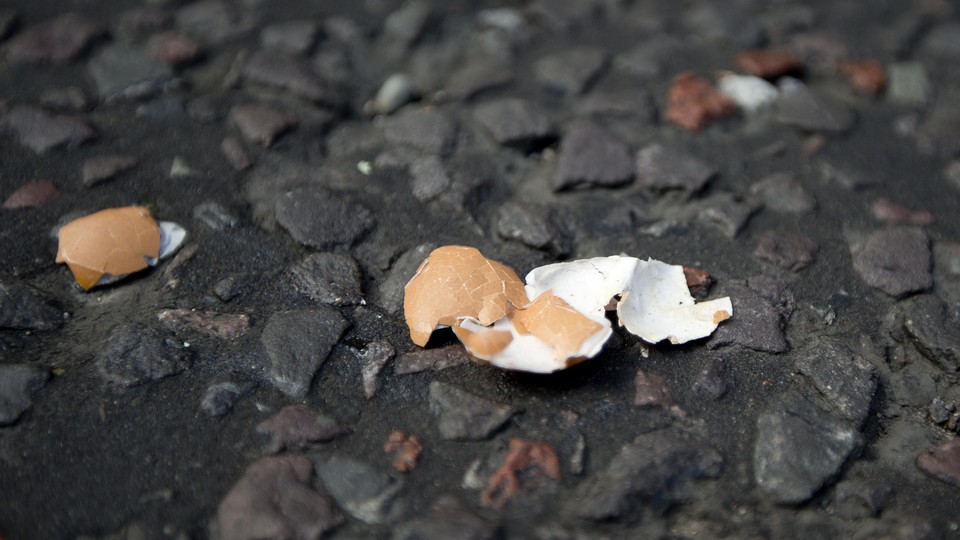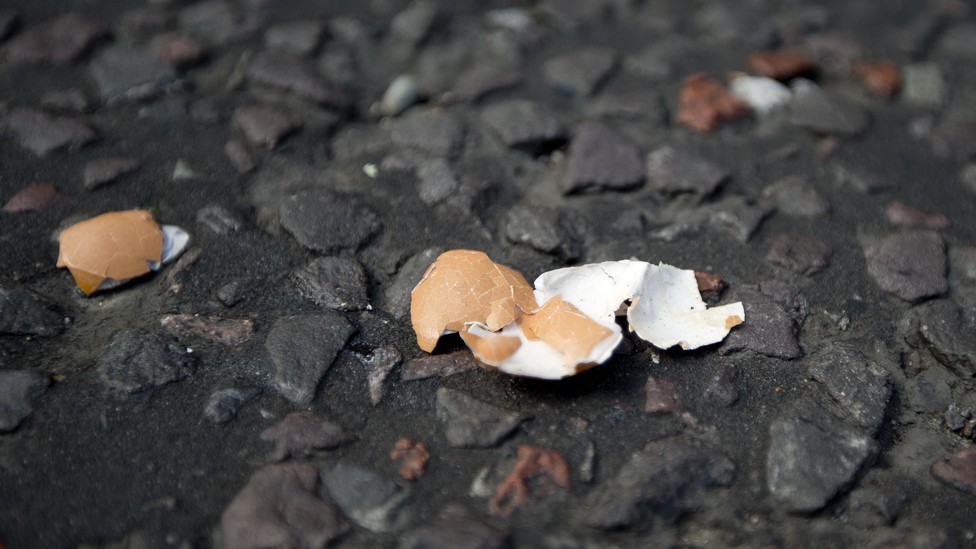 I receive a Google news alert by e-mail every time the phrase "fraternity hazing" is mentioned in the press. As one who has studied fraternities and sororities for over two decades, worked in student affairs as a Greek advisor, now a college president, and an expert witness in hazing cases, it is important to stay current. As you can imagine, I get lots of news alerts. Lots.
Last month I received an alert about The Atlantic's article "The Dark Power of Fraternities." This critique probably made a number of my colleagues in the inter-fraternal world crazy, as it set off new rounds of conversations about the relevance of fraternity and sorority life on college campuses. They, along with scores of young men and women who work earnestly to live the values espoused by their groups were no doubt disheartened by the latest in a long line of bad press for Greek Life.
And yet, they're helpless. When an article starts off with stories about bottle rockets in anuses, and then goes into manslaughter, rape, sexual torture, and psychological trauma, no one really wants to hear "but look at how much good we do."
The author, Caitlin Flanagan, is clear that her focus is "formerly all-white, now nominally integrated" men's general or social fraternities. Her common theme was the central role of alcohol for social fraternities. From the butt bottle rocket man and numerous falls from houses, to house fires as well as deaths of pledges from forced consumption, alcohol is the key actor. Most of the examples presented would rarely be found in black fraternal organizations (or Latin and Asian groups for that matter).
Black fraternities and sororities don't share the same peripheral issues. A miniscule number own or even rent chapter houses due to very small numbers. The same is true with alcohol. Studies indicate less alcohol usage for example by Black college students, not so much because of less interest, but less disposable income to provide large quantities to guests at an event.
But there are different symptoms that indicate the same dark power or force exists in black groups, one that also creates tragic problems. It invades undergraduates who have been members of a group for a year or two, and miraculously overnight are the authorities on their group and how one should become a member. Their national leaders, scholars, lawyers, and experts, all who say don't haze, have no credibility with these young geniuses.
And so they employ an "old school" approach to hazing, and I mean old, as in 1800s when all college students had few resources, so the upperclassmen physically punished freshmen during that first year. In 2014 alone, black fraternity members were arrested at the University of Central Arkansas for paddling and being pelted with raw eggs. Six members of another black fraternity (my fraternity) were arrested for paddling that sent one student to the hospital for a month. And at the University of Georgia, 11 black fraternity members were arrested after allegedly lining up potential new members along a wall and striking them.
They all must know hazing is illegal. They must know it is against their respective fraternity and campus policies. They must know that if caught there could be harsh sanctions, including legal ones. And year after year, they beat people.
Hazing is the dark side of the force, if you will. For social fraternities, it's Count Dooku, using Jedi mind tricks to have pledges drink themselves to death. For black groups, it's Darth Maul, a brawler physically punishing pledges.
Undergraduates all start off with these noble intentions in their groups, but they become exposed to the dark side. For black groups, if I continue the analogy, they are impacted by Darth Sidious—men and women actively convincing new members that hazing is the only way. They are an insidious group, operating inconspicuously on campuses but causing great harm.
I call these people extended adolescents. They are recent grads (or just no longer enrolled), who are employed, underemployed, or unemployed. Their most significant accomplishment is often fraternity or sorority membership, so they are on campus often- at events, in chapter meetings, or just hanging out. So their "wisdom" is valued more than the legitimate authorities within the national fraternity, or campus administrators.
This group embodies the dark side of black fraternities.
Over the past decade I have noticed a disturbing trend: the number of these extended adolescents being arrested for hazing. In 2006, a 28-year-old was sentenced to 180 days in jail, a $10,000 fine, and 10 years probation for orchestrating hazing at Southern Methodist University soon after the chapter was reinstated. This non-student was part of an undergraduate chapter suspended for hazing. In 2011, nine men were arrested for hazing Francis Marion students; only three were current students. They included a 27-year-old Boys & Girls Club unit director, and a 34-year-old science teacher whose apartment was used for the hazing. In 2012, nine men were indicted for hazing for hazing Youngstown State students. Eight of them were not students, and five of them were aged 27 to 32.
Why in the hell does a man in his 30s participate in an illegal activity like this? Because this is all he has to make him feel important. He has a group of undergraduates hanging on every word as he introduces them to the dark side. All across the country, people like him are destroying the ideals of fraternalism.
Unfortunately, I don't see a Luke or Leia or Han Solo on the horizon, undergraduates banding together to use the force of fraternalism for good. The dark side of the force is winning. When I travel to speak to students I don't appeal to their sense of right and wrong anymore. I just give facts, let them know the consequences, and that if they mess up after I have been there I will anxiously testify against them. Usually when I finish, after showing gruesome injuries, members in handcuffs, and financial settlements that impact their mommas, they are shaken for a while. A few are even converted. But then I go home.
And that's when Darth Sidious moves back in.