Can the New SAT Solve the Test's Inequality Problem?
There's currently a 400-point gap between the highest- and lowest-income students.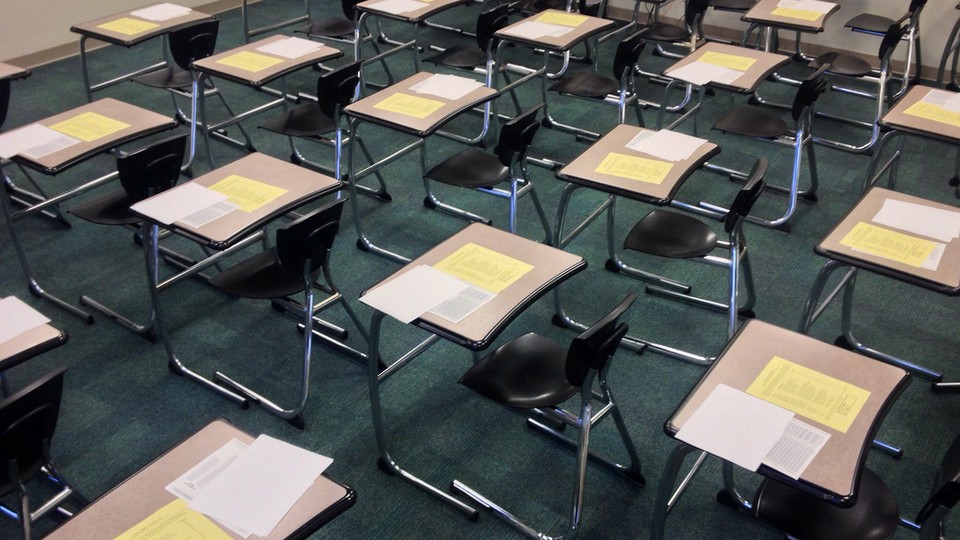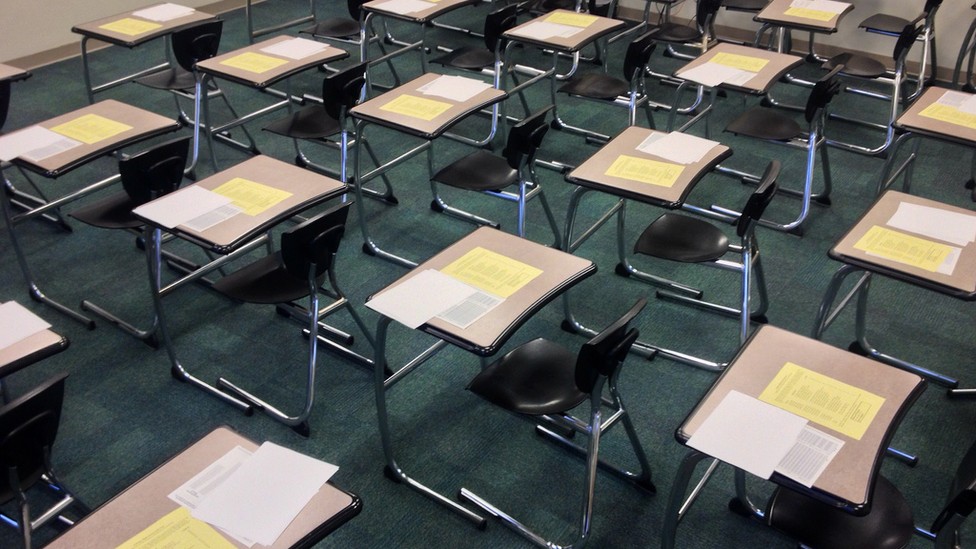 The College Board, the company that produces and distributes the SAT, knows its tests are not kind to the poor, or to minorities.
"We need to get rid of the sense of mystery and dismantle the advantages that people perceive in using costly test preparation," David Coleman, the College Board president, told a crowd at the SXSW Conference on Wednesday, where he announced significant changes to the test's format. 
"Too many feel that the prevalence of test prep and expensive coaching reinforces privilege rather than merit," he said.
SAT test prep can cost 
hundreds or thousands of dollars
. But the students who can least afford the help are the ones who would benefit the most from it. The chart below (via Fair Test, a standardized testing watchdog group), shows clearly that as family income increases, so do scores on the exam. Between the poorest and richest students, there's a 400-point gap.
(Fair Test)
The new test, to be first administered in 2016, is designed to reflect more classroom knowledge. It's going to scale back on the use of "SAT words"—you know, the ones that only seem to exist for the sake of the test. (Who actually would say the word "simulacrum" out loud?) The new vocabulary will reflect words more commonly used in college classrooms. The essay, which was introduced in 2005, will become optional. A perfect score will once again be 1600, down from 2400. Math questions will focus more on equations, and the reading sections will incorporate more science and American history texts.
"It is time for an admissions assessment that makes it clear that the road to success is not last-minute tricks or cramming but the challenging learning students do every day," Coleman told USA Today.
In addition to the changed exam, Coleman also announced fee waivers for low-income students who will be able to send their scores to four colleges free of charge.
Whether these changes can get more poor students admitted into college (and ostensibly a higher chance of entering the middle class), we'll have to see.