America's Most Famous Weather Man: Strongly in Favor of Snow Days
Al Roker was not happy about New York City's decision to keep schools open today.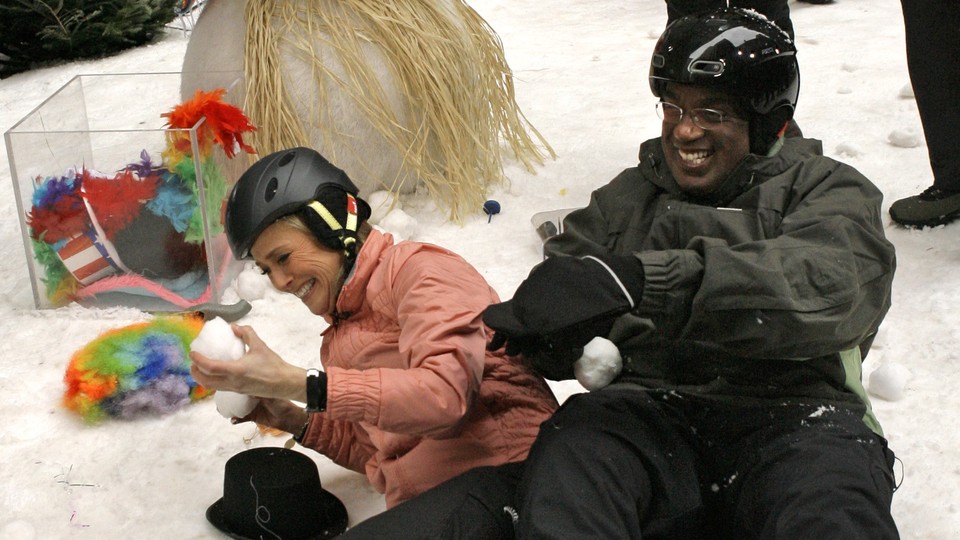 There are two kinds of people in America right now: People who love snow days, and people who think snow days are for wimps. Which group you ally with depends on several factors. Age: Older people believe they didn't have snow days when they were kids, so why should we have them now? Where you live: Mid-westerners are weather warriors who look down on snow-day-happy Southern states. Whether you're a student (highly pro-snow day) or a parent with school-age kids (extremely anti-snow day).
Another factor that influences your attitude toward snow days: being a very famous weather man. Al Roker—Today show anchor, cookbook author, and star of several viral videos—was not happy when New York City mayor Bill de Blasio kept schools open today:
[Note: He was so angry, he misspelled the mayor's last name.] Roker was particularly upset that the city seemed to ignore the weather reports leading up to today's big snow storm:
He went on to question De Blasio's fitness to lead:
Mr. Mayor, I could never run NYC, but I know when it's time to keep kids home from school

— Al Roker (@alroker) February 13, 2014
De Blasio is up for re-election in 2017. The vote will serve as a referendum on where the people of New York City stand on snow days.