Honest 11-Month-Old's Daycare Assessment
Unassuming infant considers goals and strengths, among them "firmly gripping dog's hair"
This is going around the Internet right now. A reddit user posted a photo of this questionnaire with the back story: "When daycare, completely seriously, asks my friend to answer stupid questions on behalf of his 11-month-old daughter, it is inevitable that stupid answers is what they'll receive."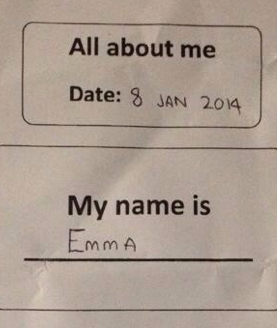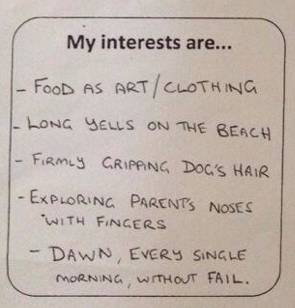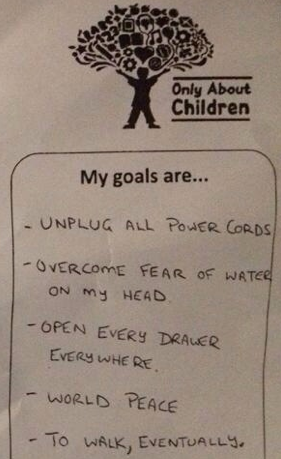 Long yells on the beach. Emma, you are not alone.