This is going around the Internet right now. A reddit user posted a photo of this questionnaire with the back story: "When daycare, completely seriously, asks my friend to answer stupid questions on behalf of his 11-month-old daughter, it is inevitable that stupid answers is what they'll receive."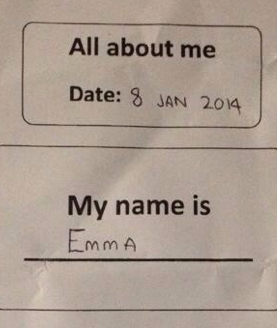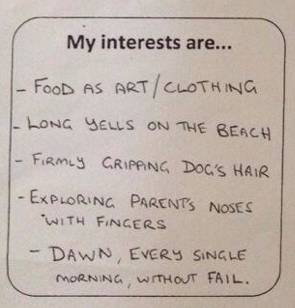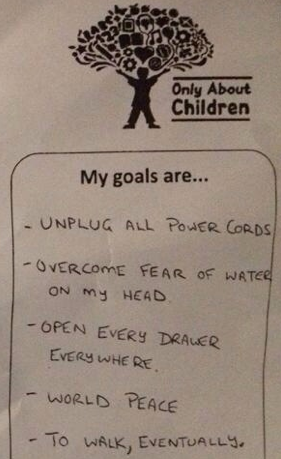 Long yells on the beach. Emma, you are not alone.
We want to hear what you think about this article. Submit a letter to the editor or write to letters@theatlantic.com.