Extreme Homework
Even when disaster strikes, students around the world try to keep up with their assignments.
Every time there's a disaster—flooding, earthquake, war, massive power outage—you can expect to see certain types of photographs. Leveled homes, piles of rubble, injured bodies, crying children. Images of destruction. But there's also a more hopeful image that photographers tend to capture in these terrible moments: children doing their homework.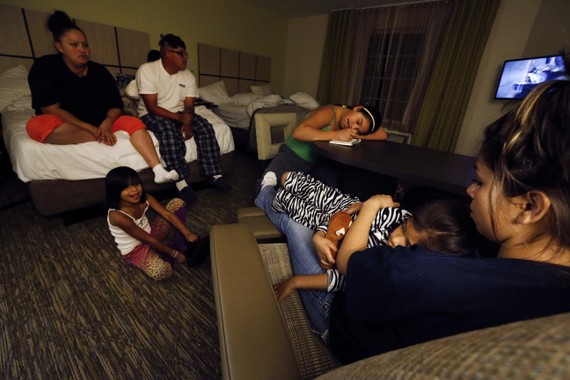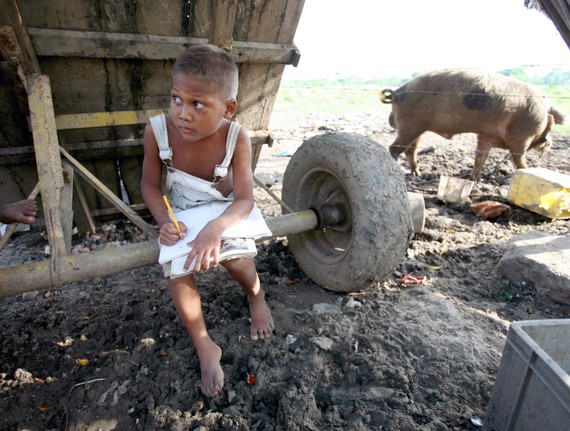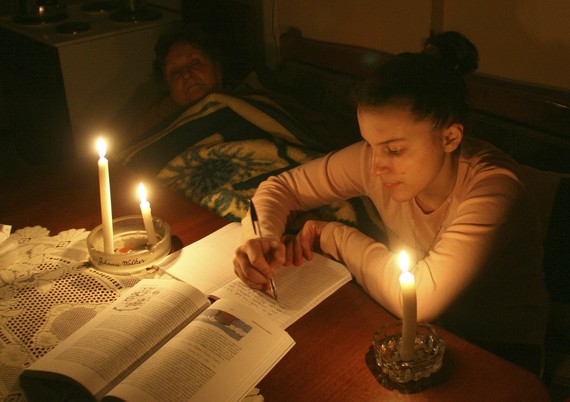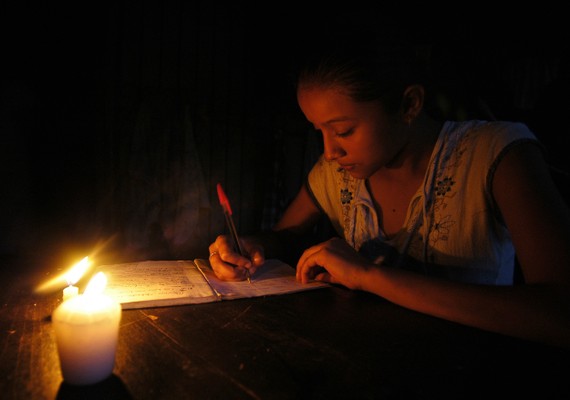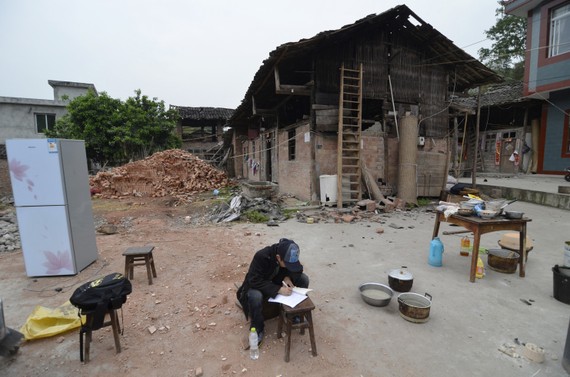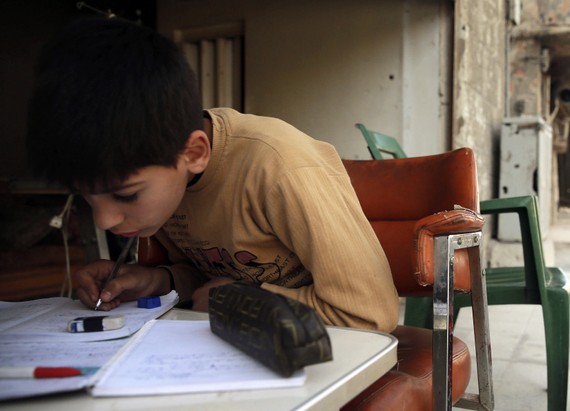 It's not just students who remain committed to education, even in difficult circumstances. This teacher graded his students' papers in a displaced-persons' camp: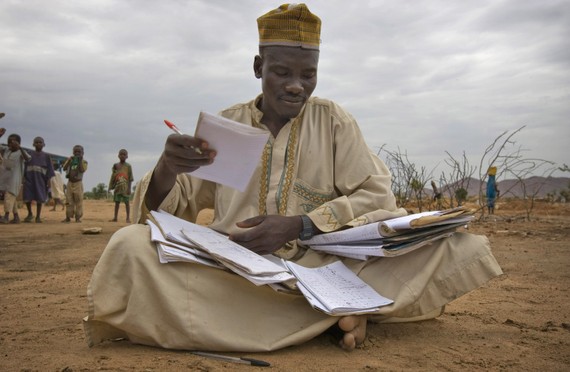 These images are a reminder of the many roles that education can play in a child's life. Learning offers the promise of a better future. And school—with its procedures and assignments and deadlines—can provide a sense of structure and stability amid chaos.