College Rankings Really Do Influence Which Schools Students Apply To
A new study shows that being on the U.S. News & World Report top 25 list can significantly boost a college's applicant numbers.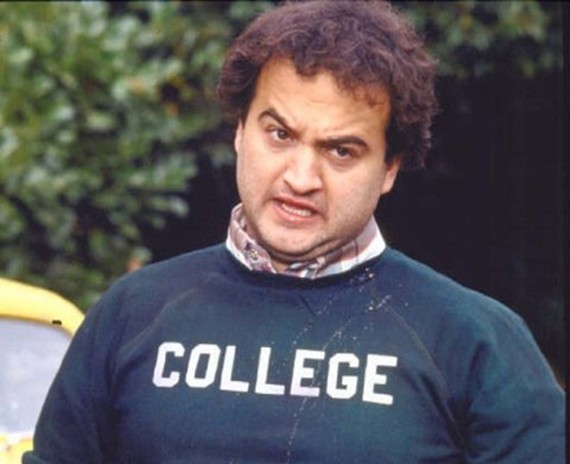 "Ignore the U.S. News & World Report college rankings," we admonished when the latest edition of the list came out last fall. The rankings encourage colleges to game the system! They drive up tuition! They exacerbate status anxiety!
A new report from the American Educational Research Association shows that (sigh) no one is listening to us. Rankings published by U.S. News and the Princeton Review have a significant effect on where students apply to college.
The study found that both quality-of-life and academic rankings affected students' application decisions. The number of applications and the academic competitiveness of a school's freshman class went up the year after the school made the Princeton Review's list for Happy Students (a 2.9 percent increase) or Most Beautiful Campus (a 2.3 percent increase). Applications and competitiveness went down when the school was on the Least Happy Students (about a 5 percent decrease) or Unsightly, Tiny Campus lists (a 5.2 percent decrease).
The Princeton Review's Party Schools, Stone-Cold Sober Schools, and Jock Schools lists, on the other hand, didn't have a statistically significant effect on a school's volume of applicants.
Academic rankings can have an even greater effect than the quality-of-life lists. Being on U.S. News's top 25 list led a school's applications to go up between six and 10 percent. The authors note that "the actual numerical ranking, however, does not predict the volume of applications." Instead, "making the list ... is the strongest predictor of changes in applications." The Princeton Review's top 20 Best Overall Academic Experience list is also influential, though less so than U.S. News's top 25—applications go up by 3.2 percent the next year when a school is on that list.
What accounts for the influence of these lists? Why do so many high-school students use them to guide their college-application decisions? The study's authors have a theory: The rankings provide much-needed information in a confusing process. "Some students (and their parents) have limited information about aspects of particular colleges, especially if they do not know recent attendees," the authors write. "Guidebook information should be particularly influential when other forms of research—for example, campus visits, discussions with current students or alumnae—are relatively costly."
This is yet another reminder of the importance of good college counseling in schools—a service that is all too often lacking, especially in the low-income districts that need it most. If students and their families don't have access to alums and can't afford to make lots of campus visits, they'll turn to the most visible, readily available alternate resource: college rankings of dubious real value.