The Bill That Could Save College Students $1,200 a Year
Two senators are trying to promote the use of open-source textbooks.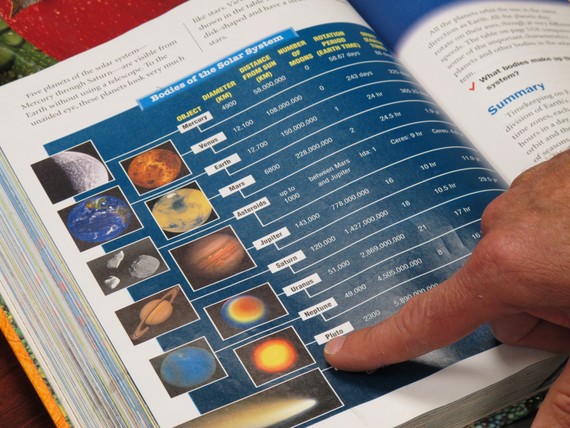 Everyone knows that college tuition costs have been skyrocketing. But, as The Atlantic's Jordan Weissmann pointed out earlier this year, it's nothing compared to the growth in college textbook costs. The American Enterprise Institute shows just how much they have risen since 1978.
The 812-percent growth in textbook prices is far greater than the percent growth for college tuition and fees over about the same period. Prices have gone up 82 percent in the last decade alone. The average college student is now paying about $1,200 a year on textbooks and supplies.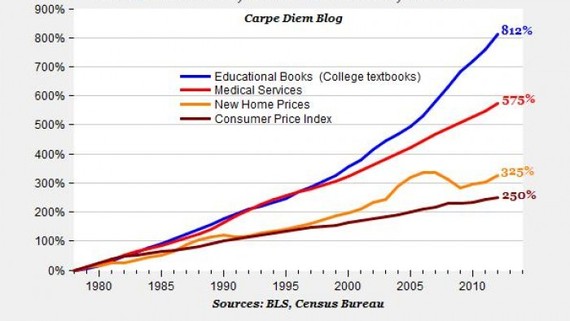 For students and their families, the rising cost of college textbooks is a serious problem. Democratic Sens. Al Franken of Minnesota and Dick Durbin of Illinois have just introduced a bill to begin to fix it.
The Affordable College Textbook Act, introduced by Durbin and Franken this month, aims to lower book costs by promoting the use of open-source textbooks. Open books, as defined by the bill, are texts that are "licensed under an open license and made freely available online to the public."
Open-source textbooks aren't radically new. Rice University already offers nearly a dozen textbooks for free online through its OpenStax program, and aims to expand the program to 10,000 students. Boundless, an open educational-resources start-up, offers digital textbooks along with an app complete with flash cards and quizzes.
Franken and Durbin are hoping to speed up the open-source trend. Their bill would set up a competitive grant program to support pilot programs at colleges and universities "that expand the use of open textbooks in order to achieve savings for students."
As with anything that gets introduced in today's Senate, there's no guarantee that this bill will go anywhere. Or that the grant program alone would significantly contribute to reducing the amount of money students pay on textbooks. But with the cost of new textbooks growing about 6 percent per year, it's well past time to actually try something new.