Ranking the College Ranking Rankings
The only way to ascertain truth? A numbered list.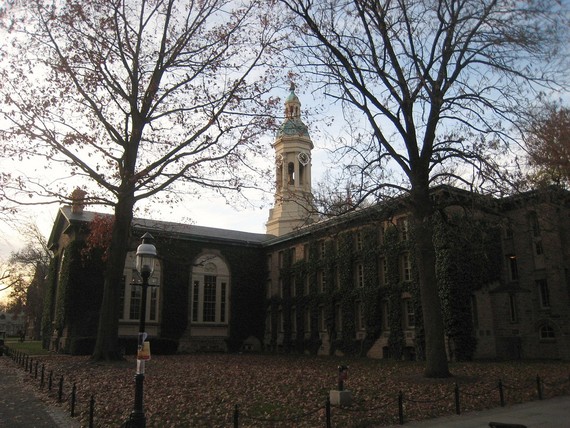 College rankings have long been essential to the functioning of American higher education, but theirs is a troubled enterprise. On Sunday, the New York Times examined a new set of college rankings which estimate how much bang a student can get for his or her particular tuitionary buck. The Times intoned, "dollars-and-cents tabulations … are the fastest-growing sector of the college rankings industry."
Coal, retail, college rankings: These are the great American industries, and all, now, are in shambles. So into this disrupted field have entered college ranking rankings, which counsel worried parents on which ranking to counsel in the first place.
But how will those same parents know which ranking ranking to counsel? It is into this void that The Atlantic boldly steps.
1. "The College Ranking Rankings," The New Republic. October 28, 2013.
TNR's arbitrary six-criteria formula, created uniquely for these rankings, helps readers gain a deep, meaninglessly quantified understanding of the American higher education ranking scene. As you feast in on the two introductory paragraphs, too, you'll think about how well their informative and chatty context prepares the central, humorous conceit of the article. Laughs abound in this studious romp!
2. "U.S. News Tumbles Eight Spots in This Year's Super-Official College-Rankings Rankings," Slate. September 10, 2013.
While it's dropped from its former number one spot in this year's Atlantic rankings, don't discount the quality caprice available from Slate's offering. Though it offers fewer parameters than TNR, Slate's willingness to decimate the rankings of beloved institutions (demonstrated by this year's dramatic loss of eight points for U.S. News & World Report) demonstrates an agile, responsive framework of assessment! Keep up the good work, Slate!