One City's $88 Million Plan to Send More Kids to College
In 2008, Syracuse started ramping up K-12 academic support and promising graduates full college tuition. Now it's rising above the national averages for college enrollment.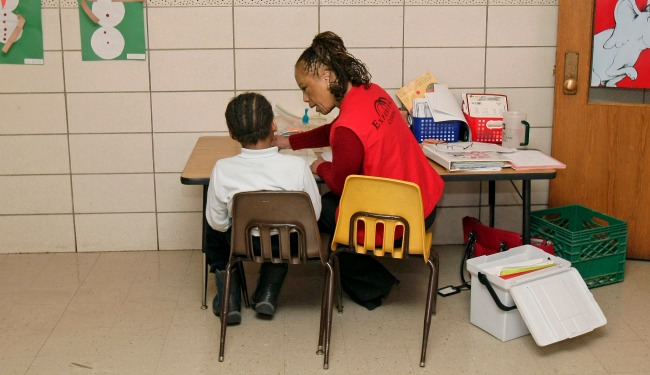 Vinh Ho always knew he was going to college. Even though English wasn't his first language, even though his mom has only a grade-school education, and even though he grew up in a city where 51 percent of teenagers drop out of high school, Ho worked hard enough and was smart enough to earn a place at the University at Pennsylvania.
His hometown of Syracuse, N.Y., wants to instill that kind of academic ambition in every student. That's no easy task for the faded industrial city, in which more inner-city kids drop out of high school than make it to college graduation. But since 2008, a citywide collaboration called Say Yes Syracuse has promised full-tuition college scholarships to every graduate of the Syracuse City School District, and has ramped up support services for students starting in kindergarten.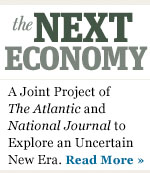 In a county that is 81 percent white, 74 percent of SCSD students are nonwhite. Eighty percent of children in SCSD schools are low-income, and many, like Ho, are first-generation Americans. Most inner-city kids are African-American, but the city—like so many across America as demographics shift—has also seen rapid growth in the number of Hispanics.
Although many Syracuse kids are eligible for significant state and federal financial aid, going to college has never been a community norm. That has become a big problem. Fifty years ago, it was possible for a young person without much education to earn a good living in upstate New York. Today, employers statewide want to see college credentials—and manufacturers that remain in the area are demanding applicants with a higher skill set. When President Obama visited Syracuse earlier this summer, he called the city's college-going focus critical to its future.
Cities like Pittsburgh and Kalamazoo, Mich., have also made scholarship promises, but Syracuse's approach—designed by nonprofit
Say Yes to Education
—goes further. "In our view, it really plays to the full complexity of the issues—of what students need, and what it really means to create the kind of opportunity for kids in an urban district that their suburban peers get," says Nancy Cantor, chancellor of Syracuse University.
Free tuition won't be much help if students aren't prepared for college. In 2011, just 13 percent of SCSD students scored high enough on state tests to be considered college-ready, and less than a third of students in grades three through eight met state proficiency standards,
according to SCSD
. Eighty-five percent of young people incarcerated in Onondaga County in 2010-11 came from the city schools.
The Say Yes Tuition Scholarship takes away one barrier to student success by elevating college as a goal. The scholarship covers remaining tuition, after need-based government support, and institutional aid for all Syracuse students admitted to New York state institutions. Cooper Union, based in New York City, and Syracuse University offer all SCSD students a full ride. Students whose families earn less than $75,000 per year are guaranteed full tuition at 54 private universities that have allied with Say Yes, including Penn, where Ho is a junior and an urban-studies major. Since the fall of 2009, over $11 million in scholarships has been awarded to more than 2,000 SCSD graduates.
In May, the first class of 47 Syracuse Say Yes graduates walked away from SU without any student loans and a diploma with a ticket price of $140,000 in tuition and fees. More than 150 are now enrolled at the campus on the hill overlooking their hometown.
Across Syracuse, stakeholders have pulled together to support students academically and help needy families access social services. SU offers free SAT tutoring, for example. Say Yes to Education and Onondaga Community College run a precollege summer orientation for high school graduates. And a grant from the
Wallace Foundation
helped Say Yes extend the school day for kids from kindergarten through fifth grade.
Say Yes Syracuse has established free legal clinics staffed by volunteer attorneys, made it possible for families to get health insurance advice on school sites, and, along with the school district, established a "parent university" to provide parents with classes on everything from diabetes prevention to understanding the SCSD code of conduct.
Establishing a comprehensive K-12 program has been hampered by a painful recession, a change in school district leadership, and state budget cuts. "Our school district, like all school districts in New York, dealt with severe state cutbacks that required the laying off of literally hundreds of people," says Tim Carroll, Syracuse's director of mayoral initiatives.
Excluding the cost of scholarships, Say Yes Syracuse has cost more than $88 million since 2008, with more than $28 million provided by the national Say Yes organization. The school district, county, and city have provided about $56 million, and companies, philanthropists, and other donors have given about $2.4 million.
While preserving funding for Say Yes, in recent years SCSD has reduced the number of teaching assistants, cut spending on special education, increased class sizes, and reduced art, music, and physical education programs, according to a report from
Say Yes to Education
.
Community members want to know whether the investment in Say Yes Syracuse is worth it. Say Yes points to indicators such as the decline in ninth-grade dropouts, and to individuals, like Ho and his younger sister, who have taken advantage of scholarships and services. Supporters also point to intangible benefits, like the unusual collaboration between an urban school district and county government.
It's too soon to say whether Say Yes Syracuse is really boosting higher-education attainment, says Kimberly Kendziora, an analyst at the American Institutes for Research. "Part of the challenge is, we don't have good implementation data. We don't know which kids got Say Yes services and which kids didn't," Kendziora says. The coming rollout of brand new curriculum and testing standards in New York state will also make it harder to track K-12 test-score trends.
Students like Ho continue to be an anomaly in Syracuse. Most Say Yes Scholars to date have matriculated at less-competitive state colleges, with 41 percent heading to Onondaga Community College. For the students who can get into highly ranked colleges, like the 14 percent who have matriculated at SU, the chances of graduating with a four-year degree are high. Say Yes is hoping that its comprehensive approach will help motivate students who head to schools like Onondaga CC, where only 34 percent of students graduate or transfer to four-year colleges within three years.
Say Yes, trumpeting its
success stories
, says that for 2011-12, 89 percent of scholarship recipients enrolled in four-year private colleges, 67 percent enrolled in four-year public colleges, and 66 percent enrolled in two-year colleges proceeded to their sophomore year, compared with respective national persistence averages of 67 percent, 65 percent, and 56 percent.
Carroll is inspired by many Say Yes Scholars who return to Syracuse to work at the Say Yes Summer Camp for elementary schoolers. Its heartwarming, he says, to see older kids serving as mentors and role models. "You just hope that over the long term, that's going to make a different Syracuse," he says.