There are lots of familiar American "college towns" – places where a single university dominates the social and economic life of the city. Think Boulder, Ann Arbor, Madison, Berkeley, Princeton, Charlottesville.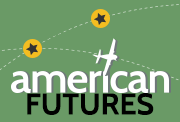 Reinvention and resilience across the nation
Read more
None of those college towns has quite the feel of Burlington, Vermont.
Part of the difference is that, somewhat unusually for a small town, there's not just one dominant institution here. The immediate Burlington area has several colleges (the University of Vermont, St. Michael's College, and Champlain College), each of them significant in the character of the city, and each offering glimpses into the disparate challenges facing American colleges and universities. I'll save Champlain for a future post and focus here on UVM and St. Mike's.
Why not just UV? Or UVT? UVM is an abbreviation of the university's Latin name, Universitas Veridis Montis, University of the Green Mountains. And if you've ever seen the Green Mountains – or watched the sun set over Lake Champlain with the Adirondack Mountains beyond – you know why Vermonters want to keep that homage to their verdant hills.
Founded in 1791 as a private institution, UVM became the state land grant university in 1865. To graduating high-school students and their families, searching the collegiate landscape for the right landing spot, UVM (roughly 13,000 students total) has been known as one of the "public Ivies," public universities that are said to provide an Ivy League collegiate experience at a public-school price.  Other public Ivies include: the University of Michigan, the University of North Carolina at Chapel Hill, the University of Virginia, the College of William and Mary, and the University of Texas at Austin.