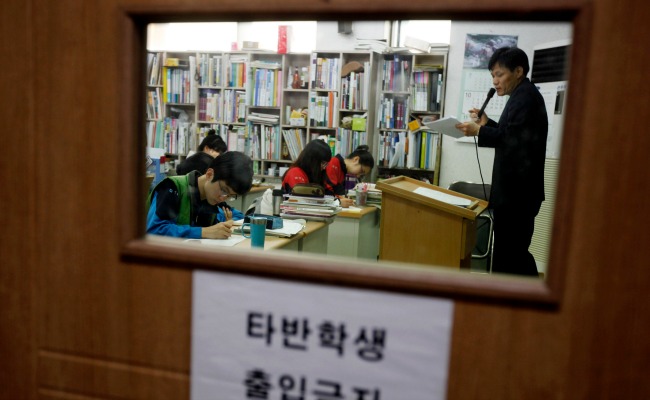 It's no secret that America's education debate is increasingly polarized and increasingly public. We see it every day on Twitter, in the headlines, and occasionally even on the picket line. The public discussion pits reformers who think that our education system is failing students against anti-reformers who think what's wrong with our schools is the people trying to fix them. I've been immersed in American education for more than 20 years and have led a global education network for the last seven, and to me there's no question that our school system must improve, and quickly. But today's debate has become a distraction that keeps us paralyzed in old divisions and false debates, rather than uniting against common problems. 
Two recent bestselling books on education, Diane Ravitch's Reign of Error and Amanda Ripley's The Smartest Kids in the World, shine light on the conflict—and why taking a step back and embracing a global perspective is necessary to move forward.
At first blush it's hard to believe that Ravitch and Ripley are writing about the same education system. They seem to be coming from different worlds—and in a way, they are. Ravitch is a stalwart of what education reporter Jay Matthews describes as "education geek world…full of people who have been arguing for decades about class size and test validity." She doesn't just come from it, she's a pillar of it—a prolific polemicist who more than anyone else has defined today's dynamic.