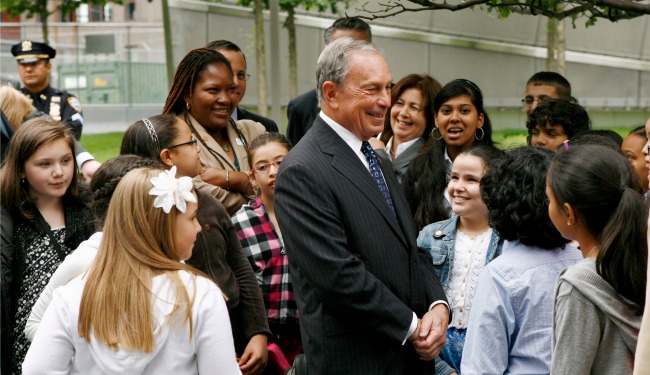 Bill de Blasio, the likely next New York City mayor, has made a lot of promises about public education. No additional charter schools; no free space for many charter schools educating city kids; less reliance on student test performance to judge schools; and a moratorium on the closure of low-performing schools.  Though these pledges have come piecemeal, together they would dismantle the reforms Michael Bloomberg implemented during his 12 years as mayor.  Before this happens, it's worth looking at what Bloomberg's policies have accomplished and what is at risk if they are tossed out.
This essay will show what has been accomplished—how children have benefited from Bloomberg's education policies and how the system has changed in positive ways. Then in later sections it discusses, first, how the positive results came about; and second, how the next can mayor make sure those gains are not lost.
***
In October 2002, about nine months after Bloomberg took office, he and schools chancellor Joel Klein unveiled "Children First: A New Agenda for Public Education." Children First sought to increase the four-year high school graduation rates—which hovered around 50 percent—and preparedness for college.  Because children from advantaged households already graduated at high rates, the only way to increase the number of graduates was to improve results for children who were at risk of never graduating.  The only way to do that was to improve schools—high schools so students would be encouraged to take necessary courses and persevere to graduation, and elementary and middle schools so that students would enter high school ready to succeed. Children First also worked to rescue high school-age students who had already dropped out or fallen drastically behind. It did this by creating career and technical education schools that linked students to jobs, and "multiple pathways to graduation" that offered flexible schedules and concentrated learning opportunities so students could graduate.