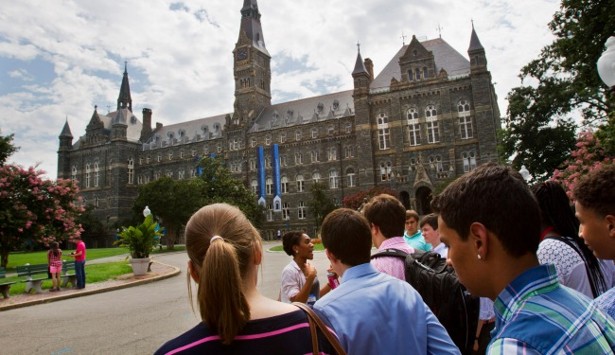 The annual college rankings by U.S. News & World Report are out today, and with their release will come a predictable round of excoriating assessments from journalists, college officials, and others. The Atlantic's Derek Thompson has called this annual chorus a "national carpfest." Consider mine an early voice in this year's bray-a-thon.
But, honestly, what's the point of all this ululating? We might as well rail against Cheetos, soft drinks, lotteries, or articles about the Kardashians. You can bash people over the head with information about how empty, useless, or bad-for-you some things are, yet lots of folks will still want to consume them. Each of us has some kind of tripe that sustains us. For many, it's the U.S. News college rankings.
What's so wrong with the U.S. News rankings? How bad can they be? With the top spots in their "national university" rankings going to places like Harvard, Princeton, and Yale, and the slots a couple hundred places down the list going to the likes of Pace University or the University of Nevada-Reno, one might figure: Yeah, that sort of fits with my sense of things. So what's the trouble?
Almost from their inaugural appearance in 1983, the U.S. News rankings have been a popular and easy target for critics. If you want to delve more deeply into the ranking's weaknesses, here is a small sample of the best criticisms over the past 15 years: