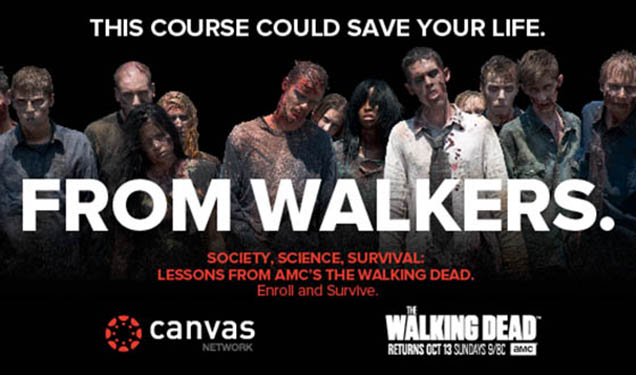 Soon, you'll be able to learn zombie apocalypse survival skills from AMC's The Walking Dead. The University of California at Irvine is offering an eight-week online course in partnership with the series. AMC isn't the first media company to push into education. At least two dozen others have tried before. They won't be the last, either. Forbes and Atlantic Media, which owns The Atlantic, are also gearing-up to launch online learning programs.
Most media companies getting into education wind up learning some hard lessons themselves: Education is a very different business from media. And succeeding takes a lot more than having a well-known brand, built-in audience and high-quality content.
Two Ways to Do the Same Thing
It's no secret that "traditional" publishers and broadcasters are scrambling to find new ways to make money beyond subscriptions and advertising. One increasingly common (yet largely unnoticed) way that many of the biggest, best-known, most-respected media owners are doing that is by launching educational programs featuring their brands, content and talent.
The list is a who's who in entertainment (Discovery, Disney, PBS, Condé Nast, Elle, and Angry Birds), business information (Bloomberg, Businessweek, CFO Publishing, UBM, F+W Media, The Financial Times, and Harvard Business Publishing) and the news media (NBC News, The New York Times, The Washington Post, BBC, The Economist, The Guardian, The Telegraph, Die Zeit, and News Corp). Even "new media" brands like travel blog Matador and millennial careers site the Muse are doing it.