Preschoolers, Sequestered
Budget cuts have devastated early education funding, even though we know childhood is an important period of development.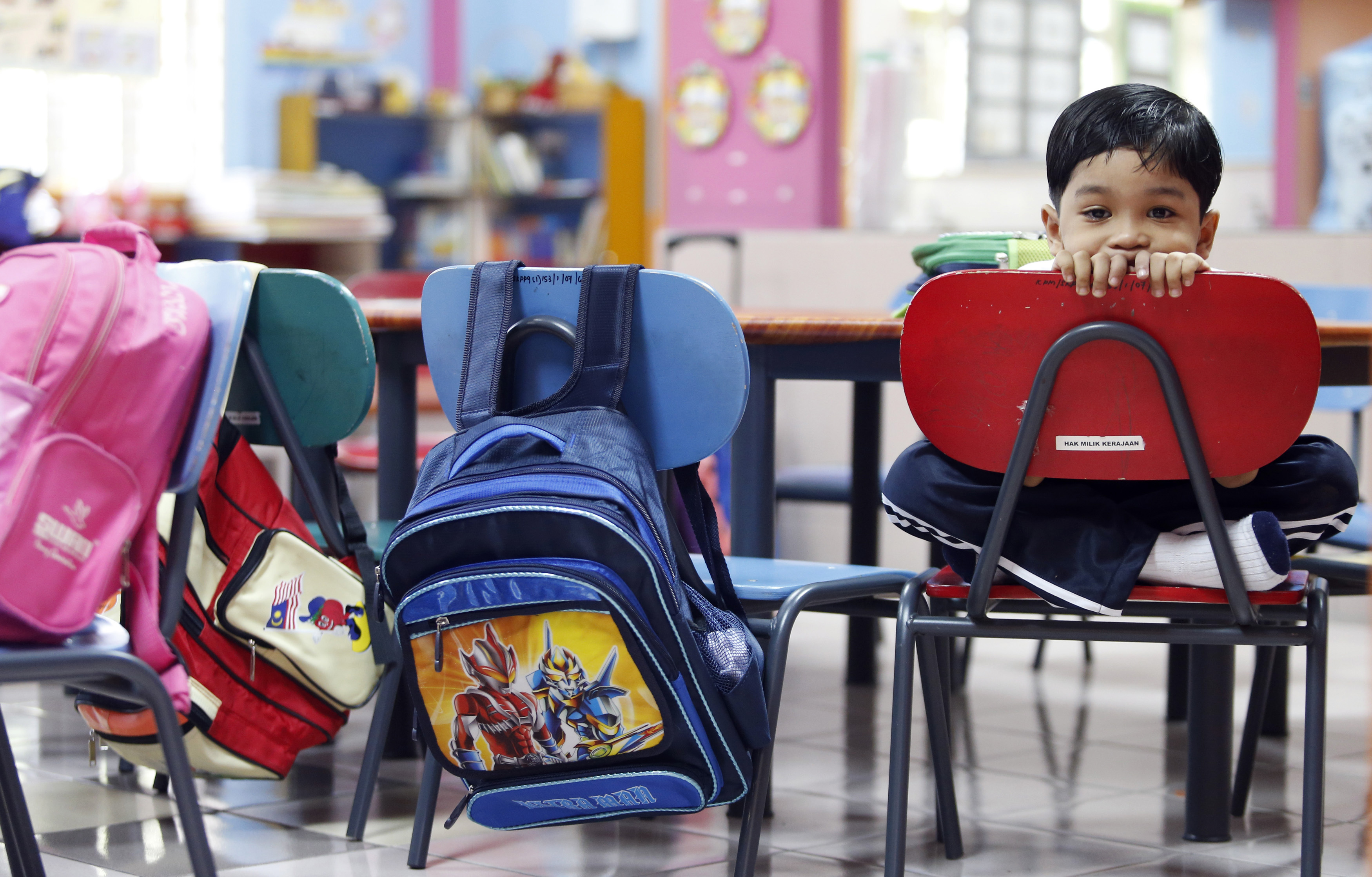 Bazuki Muhammad/Reuters
Nine months of life. That's all it takes for a baby to fall behind on brain development and learning, initiating an education gap that could last a lifetime. This is especially true for kids from lower-income families, who often miss out on the crucial adult care that helps children form neural pathways. "By the time kids come to school, on average, they can be whole year behind their middle income peers," said Shannon Rudisill, an early childhood specialist at the Department of Health and Human Services, in a panel discussion co-hosted by The Atlantic and National Journal on Friday.
But even preschoolers aren't protected from Washington politics. Sequestration has devastated federally funded programs for babies and toddlers from low-income households. Head Start, the government's program for funding nutrition education, social services, and cognitive development support for young kids, has been particularly crippled by the cuts. "Sequestration impacts on Head Start are huge," Rudisill said. "We've lost 56,000 Head Start slots. We've lost 1.3 million service days. Attendance matters – if you're not there, you can't learn."
Representative George Miller, the ranking Democrat on the House Committee on Education and the Workforce, pointed out that young, poor kids consistently get hit hardest by big budget cuts. "In terms of children's health, education, nutrition, housing, all of these components, the very children we're trying to focus on to make a dramatic impact are going to be in less of a position to take advantage of it," he said in an interview at the event.
But according to Miller, upcoming budget negotiations aren't going to make things any better for the low-income children. If Congress fails to authorize continued spending by next Tuesday, the government will shut down. Programs like Head Start, which has to be reapproved each year, would be suspended. "I think that all this flim-flam about shutting down the government is to get to the second year of sequestration, and all of these programs will be hit doubly," Miller said.
But in this case, the politics seem to be on the side of the preschoolers. A recent poll shows that voters consider early childhood support the second most important national priority, ranked just below "increasing jobs and economic support." Poll respondents also thought the country should be "doing more" to prepare kids for kindergarten, an opinion shared by 79 percent of Democrats, 68 percent of independents, and 60 percent of Republicans.
From an economic perspective, experts say, early childhood education also pays dividends. "There's also a long-term cost piece that we don't talk about," said MaryLee Allen, the director of child welfare and mental health at the Children's Defense Fund. "When you lose investments in quality early childhood for a child, it increases by 39 percent the chances that the child will end up in prison as an adult. When you compare the cost of prison to the cost of supporting early childhood," there's no contest, she said.
But that might not be enough to influence Washington's budget negotiations. "We're disinvesting in our children," said Miller. "We're disinvesting in their nutrition, as we did yesterday in the vote on food stamps. We're disinvesting in Title I, we're disinvesting in Head Start. These are things that we know are an investment -- they give us a greater return on dollar value than we put in before."