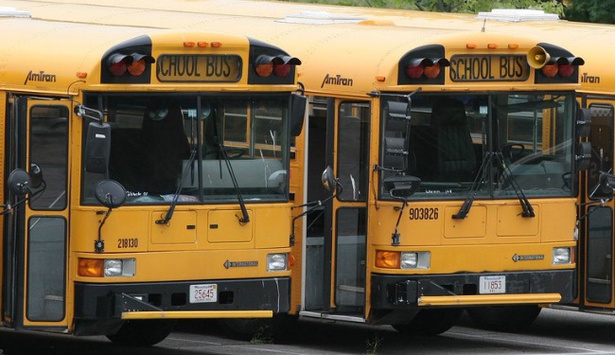 When my dad entered college in 1967, he brought a turntable and a huge stack of records. When I started 35 years later, I needed only my laptop and an Internet connection to play my favorite songs. Dad kept in touch with friends and family using a landline rotary phone or paper, envelopes, and stamps. My classmates and I had cell phones and email--we checked our physical mailboxes maybe once a week.
For all the ways my college experience differed from my fathers', though, the actual mechanics of learning--the way we did school--were nearly identical. We both moved away from home to a college campus, where we lived for four years. We went to big lectures and took notes with pen on paper. We also attended smaller seminars, where groups of students would discuss economic theory or Beowulf or French grammar, led by a professor or grad student. We took exams in big rooms, proctored by TAs. After four years of school, we graduated and started jobs.
That all sounds quaint now, 11 years since my first day on campus. In a lot of ways, higher education has changed more in the last decade than in the 35 years prior. The disruptions that have overturned the music, publishing, and manufacturing sectors are now starting to create havoc in education.