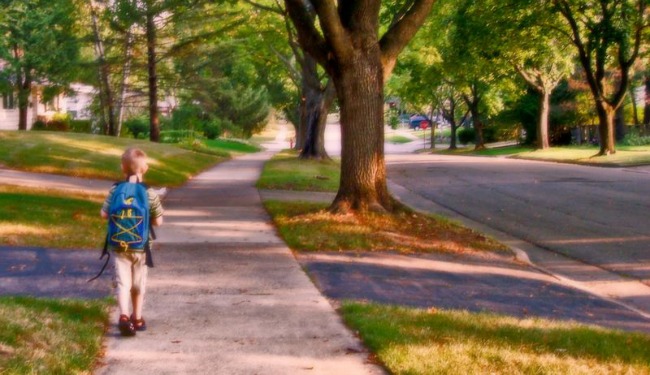 I recently appeared on MSNBC's The Cycle to discuss the new edition of my book The War Against Boys. The four hosts were having none of it. A war on boys? They countered with the wage gap and the prominence of men across the professions. One of them concluded, "I don't think the patriarchy is under any threat."
The MSNBC skeptics are hardly alone in dismissing the plight of boys and young men. Even those who acknowledge that boys are losing in school argue that they're winning in life. But the facts are otherwise. American boys across the ability spectrum are struggling in the nation's schools, with teachers and administrators failing to engage their specific interests and needs. This neglect has ominous implications not only for the boy's social and intellectual development but for the national economy, as policy analysts are just beginning to calculate.
As the United States moves toward a knowledge-based economy, school achievement has become the cornerstone of lifelong success. Women are adapting; men are not. Yet the education establishment and federal government are, with some notable exceptions, looking the other way.
Women in the United States now earn 62 percent of associate's degrees, 57 percent of bachelor's degrees, 60 percent of master's degrees, and 52 percent of doctorates. College admissions officers were at first baffled, then concerned, and finally panicked over the dearth of male applicants. If male enrollment falls to 40 percent or below, female students begin to flee. Officials at schools at or near the tipping point (American University, Boston University, Brandeis University, New York University, the University of Georgia, and the University of North Carolina, to name only a few) are helplessly watching as their campuses become like retirement villages, with a surfeit of women competing for a handful of surviving men.  Henry Broaddus, dean of admissions at William and Mary, explains the new anxiety: "[W]omen who enroll … expect to see men on campus. It's not the College of Mary and Mary; it's the College of William and Mary."