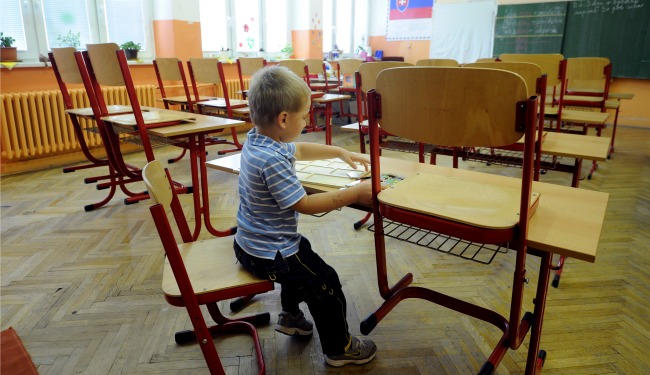 Well-to-do New York parents bring a particular laser focus and set of resources to educating their kids, whether it's battling the Department of Education over rezoning an upper-middle class neighborhood or hiring a "personal statement coach" to massage a teenager's college essay.
But at some point, over the past year or so, the Independent School Admissions Association of Greater New York —a non-profit composed of around a 140 of the area's elite private schools— felt private-school kindergarten admissions had gotten out of hand. A task force commissioned by the group found that wealthier parents were paying for tutors to prep their kids for the "ERB," as it's commonly known: a test that many schools require their young applicants to take. The head of the group told the New York Times that the test was now "tainted" by these over-eager parents. So last week, after four decades, the association announced that it was no longer endorsing the test for kindergarten admissions.
The administrators of the test, unsurprisingly, question the claim that test-prep efforts were actually inflating children's scores. Elizabeth Mangas, vice president of admissions testing for the ERB, points to the company's own data, which found no substantial increase in scores over the last decade, nor any significant evidence of an upward trend in children scoring at the 90th and 98th percentiles.