Georgia State Improved Its Graduation Rate by 22 Points in 10 Years
How? Largely by finding inexpensive ways to help struggling students.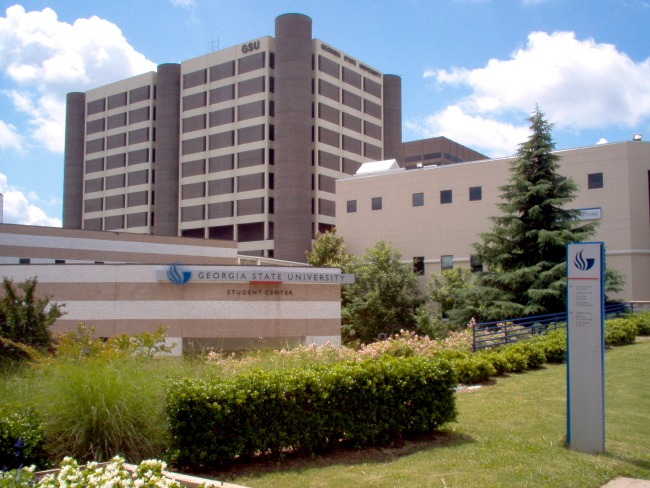 Georgia State University should be facing an academic crisis. It serves several demographics that American higher education has largely been failing: 56 percent of the university's 32,000 students receive federal Pell Grants, 60 percent are nonwhite, and 30 percent are first-generation college students. But at this university in downtown Atlanta, minority students—in defiance of national trends—are actually more likely to graduate than white students.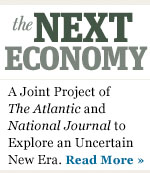 Georgia State has boosted its graduation rate by 22 points over the past decade, even though state spending per student has shrunk and the student population has grown poorer and more diverse. The university has found low-cost ways to give students more one-on-one attention, ranging from age-old peer tutoring programs to new data analysis. "First-generation, low-income students sometimes need more personalized help to get them through early courses as they're trying to figure out what college expectations are all about," says Timothy Renick, a professor and an associate provost for academic programs.
The dirty little secret of American higher education is that it's really good at protecting privilege and less good at ensuring social mobility. There's a 45-percentage-point gap between the share of wealthy students and poor students who complete bachelor's degrees, according to University of Michigan researchers. White students outperform Hispanics in B.A. completion by 12 points and African-Americans by 23 points, according to federal statistics, and first-generation students are less likely to attend and graduate from college than students with college-educated parents. Overall, just 56 percent of U.S. students who enroll in a four-year degree program graduate in six-years.
Georgia State's graduation rate, at about 53 percent, is below the national average. But it's way above the graduation rate at comparable urban research universities, such as Cleveland State or the University of Texas (San Antonio). And here, there is no achievement gap. Students who receive need-based federal Pell Grants are as likely to graduate as those who don't. Sixty-six percent of Latino and 57 percent of African-American students graduate within six years, compared with 51 percent of whites.
Memusi Ntore, a junior at GSU, is on the front lines of the university's efforts to boost academic achievement. The semester after he received an A+ in Calculus 1, Ntore was hired to lead study sessions for the course. As a Supplemental Instruction leader, he answers questions and moderates small group discussion among students struggling with calculus. Courses that have added these SI sessions have seen scores jump by an average of half a letter grade. Last year, 9,000 of the university's students attended SI sessions.
Georgia State began the SI program in the mid-1990s to combat the high rate of D grades, failures, and withdrawals in required introductory courses. In some targeted courses, which students need to pass to graduate, as many as half of students were failing. For the 74 percent of students dependent on the state's Hope scholarship, which is contingent on maintaining a 3.0 GPA, failing entry-level courses can mean losing the ability to pay for college.
It would have cost the university millions of dollars to hire professional tutors to do this work, Renick says, but recruiting and training 300 student leaders like Ntore costs almost nothing. SI leaders lead sessions for courses in which they've earned at least an A. Their wages are supported by federal work study, GSU's need-based work program, and foundation funds.
New data-analysis technology has given Georgia State another tool for identifying points where students struggle. The university analyzed some 2 million historic grades and modeled how performance in one class might predict performance later on. Data showed that, not surprisingly, students needed to do well in foundational courses for their chosen major to avoid struggling in higher-level classes. SI was subsequently added to classes like Introduction to Accounting.
The data shaped a Web-based tracking system that alerts advisers every time a student makes a choice that could put him or her offtrack for graduation—such as failing to sign up for a required class. At Georgia State, each adviser is responsible for 300-odd students, and the tracking system makes it much easier for advisers to target their outreach. Programs like SI also make adviser's jobs easier by taking away the stigma of asking for help, says Bradly Blitz, assistant director in the university advisement center.
Georgia State's retention efforts don't stop there. Last year, an intensive orientation program for incoming students deemed at-risk for dropping out led program participants to earn higher grades than the general student population during their freshman year. For one introductory course, college algebra, the university has invested in in adaptive learning software. In addition to a weekly lecture, the 7,500 students who take the course each year spend two class sessions in a computer lab, moving through material at their own pace under an instructor's guidance. Since the university introduced the hybrid model, the rate of students earning a D or F, or withdrawing from the course, has dropped from 43 percent to 21 percent.
An aspiring math teacher, Ntore knows there's one thing teachers can do that computer programs can't: set an example. "I didn't have a lot of people who looked like me doing math," the Atlanta-raised son of Kenyan immigrants says of his high school teachers. What he can offer underserved students goes beyond being a role model, he says. He provides living proof that excelling at math isn't predetermined by what you look like or where you come from. At Georgia State, Ntore is already setting an example.