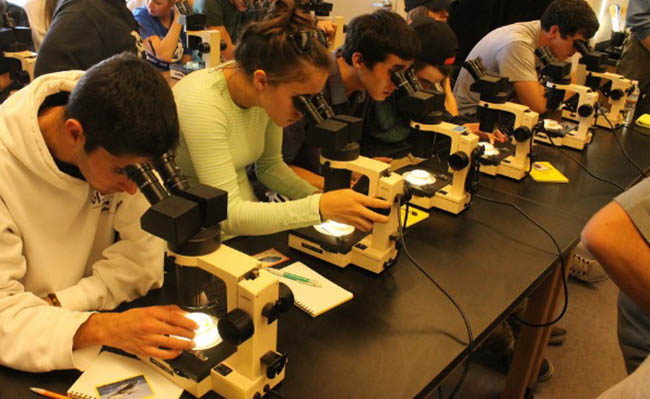 I am a parent, and I struggle daily with making sure my daughter does her homework. I can certainly identify with the anxiety Karl Taro Greenfeld describes in his essay "My Daughter's Homework Is Killing Me." Here, however, I'd like to speak as a teacher rather than a parent. I'd like to explain why, in my professional opinion, American kids need homework.
How Much is Too Much?: An 
Atlantic
 Debate
Read more
I teach biology at the Charles School, a five-year early-college high school in Columbus, Ohio. I believe that my job is to prepare my students for college. In order to do that, I teach a wide variety of topics including cells, genetics, evolution, and ecology, using the National Science Standards. I teach each topic in depth so that the students understand and appreciate the information. I teach them about the scientific method, lab procedures, and scientific writing, all skills they will need in college. It's a lot to fit into one short year, and my class requires a lot of effort from my students. 
I require my students to read one chapter out of their textbook each week, and to complete a short take-home quiz on the material. It helps to supplement the notes I give in class, so that I can spend more class time on labs and other hands-on activities. I learned in college that hands-on work is the best way for students to learn, and that's certainly true. However, it's definitely not the most efficient way. So, if I'm going to offer interactive activities in class, I need students to put in some time and effort studying outside of class as well.