A Voter's Guide: How NYC's Next Mayor Will Run the City's Schools
Seven Democrats, three Republicans, and one Independent will try to woo the city's voters this primary season. What will this election mean for education?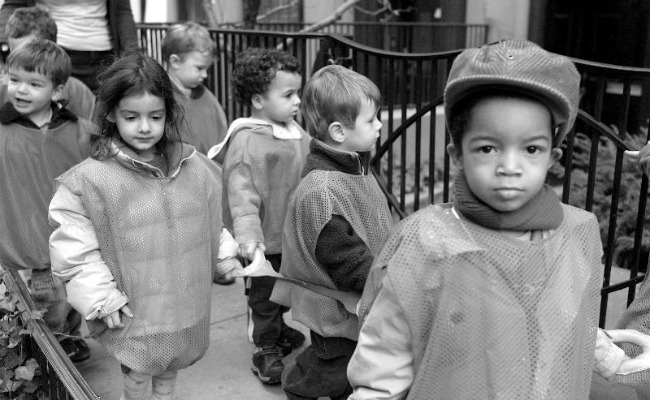 Susan Sermoneta/Flickr
The mayor of New York runs the city's schools. Sure, there's a Department of Education, but its chancellor is a City Hall appointee. The grimly named Panel for Education Policy does have five members chosen by each borough's president, but its other eight members belong to the mayor. There is no elected school board -- that was abolished in 2002.
It's clear that the next mayor's opinions on education will matter a lot for the 1.1 million children who attend more than 1,700 schools in the New York City public school system. But election season can make it difficult to tell exactly what parents, teachers, and kids will get with their vote. Most public debates thus far have focused on what each of the candidates dislike about Michael Bloomberg's policies, but that does not say much about proactive policies. What do the eleven candidates in this race actually think about education?
A recent Atlantic working summit tackled the broad question of holistic support for kids. Can these candidates provide that kind of support?
When asked what they think about charter schools and co-location, a policy through which charter schools have started sharing school buildings with public schools, here's what the candidates said (unless otherwise noted, all comments were made directly by the candidates in a one-on-one interview).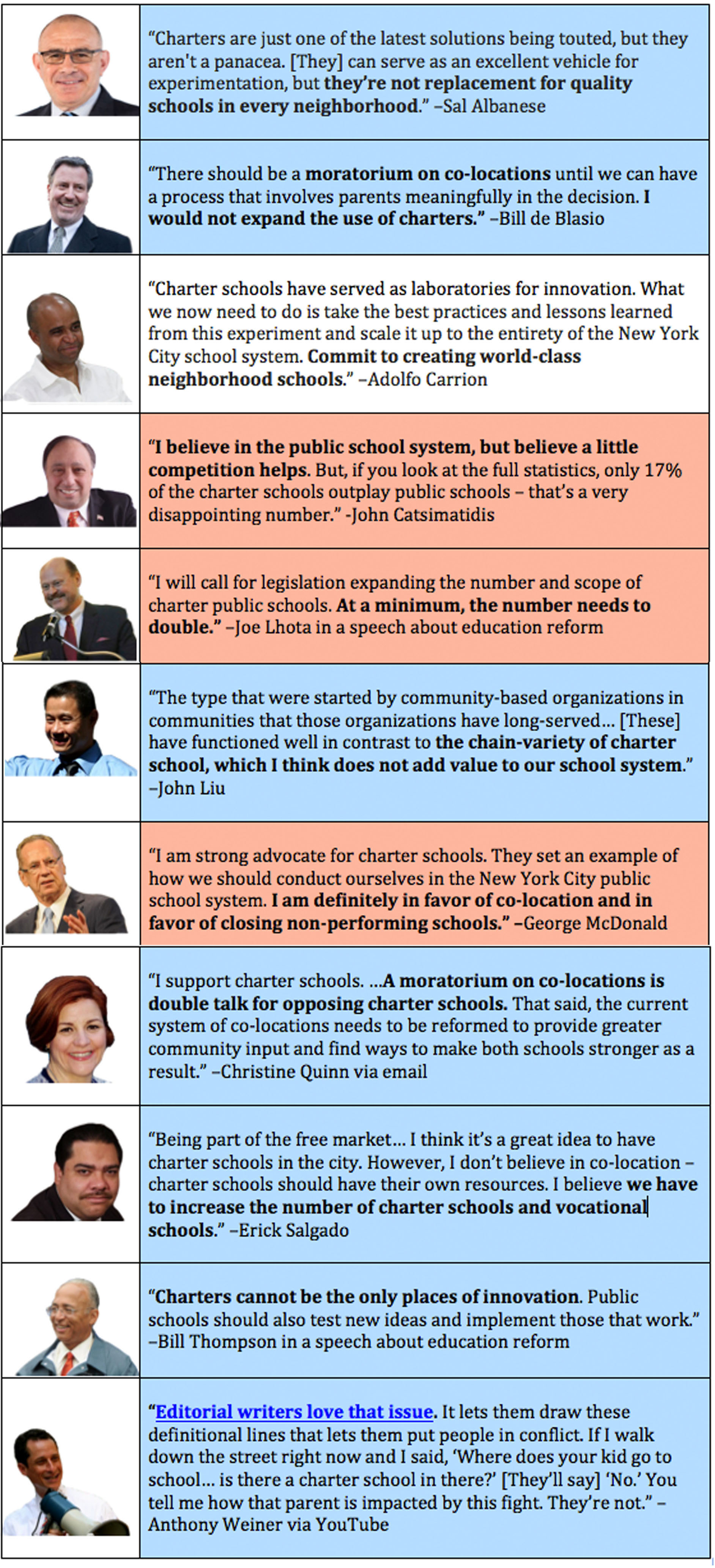 The Atlantic
Here's what they said about New York's recently implemented common core standards for curricula and the standardized testing that goes along with this. Some candidates were asked to reflect specifically on how test scores should be used in teacher evaluation:
The Atlantic
Here's what they think about teacher's unions: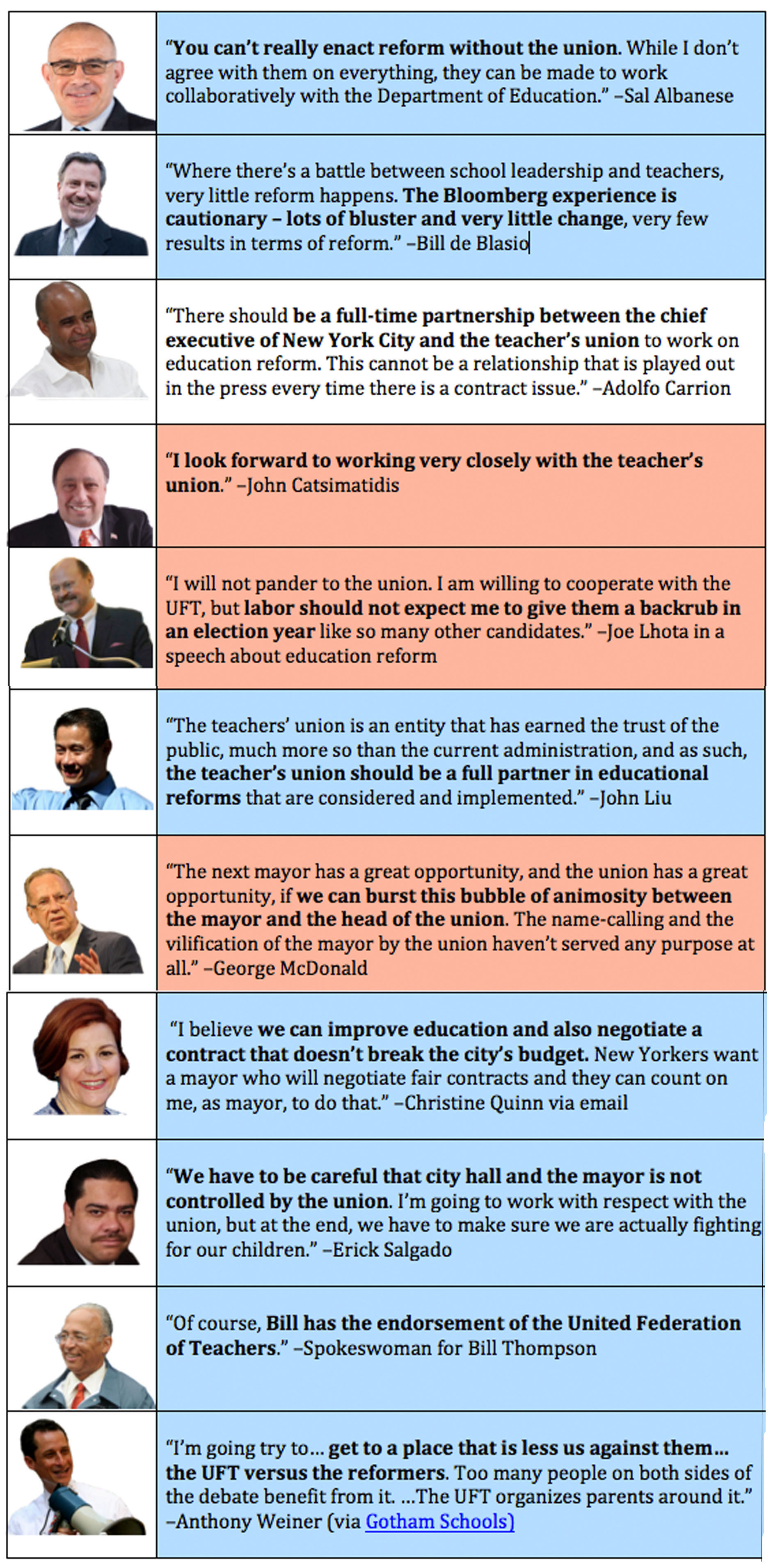 The Atlantic
When asked, "What makes you different from the other candidates on education," the answers varied. Some outlined new initiatives while others gave biographical background. Here's a snapshot of the answers: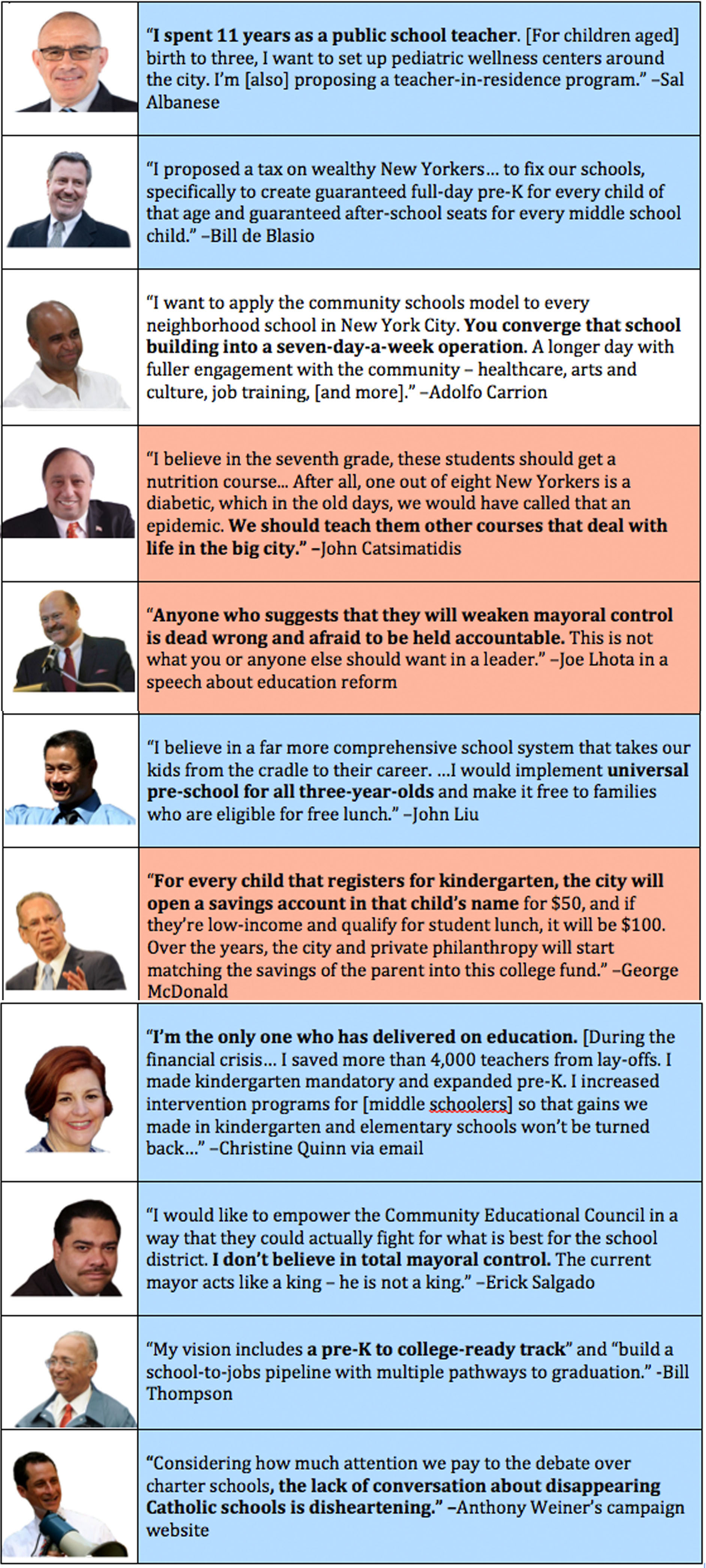 The Atlantic