Indianapolis takes first place and Boston second (so much for the curse of the Bambino). New York is 12th, D.C. 35th, L.A. 14th, Chicago 23rd. The ranking, by the
Toronto Star,
calculates the winning percentages since 2000 for the 37 U.S. and Canadian cities with at least two professional sports teams.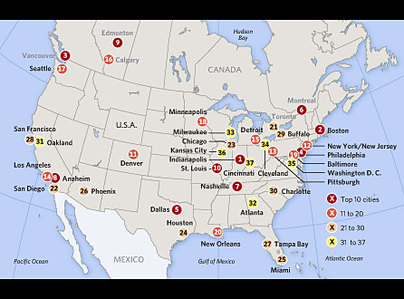 Map from the Toronto Star.