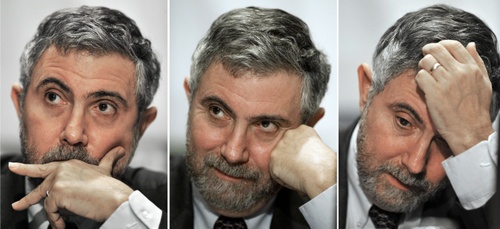 Justin Fox argues that Krugman isn't God:
Krugman's critique of the Geithner plan got huge amounts of uncritical play in the media today. He's getting to be one of those people whose every statement is treated as oracular. Which I tend to take as a dangerous sign.

Krugman is a great economist and a great writer (the latter is in evidence more in his blog and his pre-NYT writings than in his column). He's also a guy with tons of opinions, some of which are backed up by economic theory and many of which aren't. He has some "emotional biases," as do we all.  And every so often, he's going to be dead wrong.
(Photo: Paul J. Richards/Getty.)