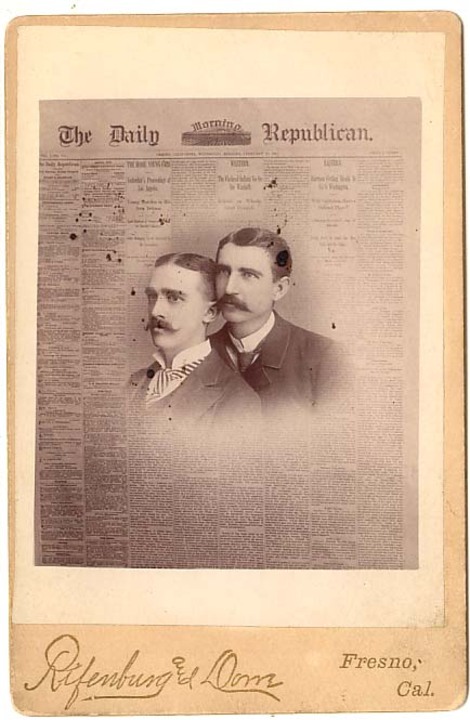 The reader who sent this in notes:
I collect 19th century imagery of gay couples, same sex affection, drag, etc. I recently acquired this cabinet card. 

Can't say for sure whether this is an actual gay couple as many males expressed themselves like this in nineteenth century photography but it's fun to think about. This is J. H. Short and J. W. Shanklin, co-owners of The Daily Republican. This cabinet card was made in February 1889.