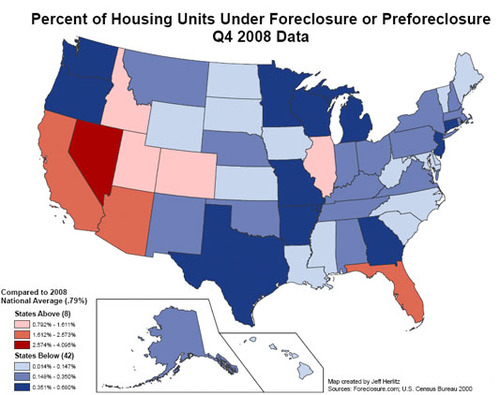 Catherine Rampell summarizes a study on Q4 2008 foreclosures by state:
A new study takes issue with the media narrative that foreclosures are dangerously widespread. The paper's authors, William Lucy and Jeff Herlitz at the University of Virginia, examined foreclosure rates in every state, 35 metropolitan areas and 236 counties, and they found that 62 percent of foreclosures in 2008 were in [Arizona, California, Florida or Nevada].
The study claims that "66 percent of potential housing value losses in 2008 and subsequent years may be in California, with another 21 percent in Florida, Nevada and Arizona, for a total of 87 percent of national declines."