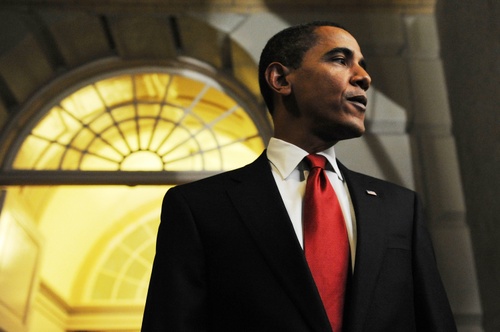 The president's evident attempt to find real common ground with Congressional Republicans on the stimulus package seems sincere to me. And why not? The question is whether the federal government really can spend enough to jolt the economy back to life fast enough - and whether the stimulus is too laden with generic longer term programs that are off-target. Yes, that contraceptives issue was easily demagogued - but some things are worth demagoguing. Ditto other spending proposals. I'm actually delighted that the GOP is back to what it does best: being an all-round grinch when it comes to spending. More power to them. They just have to be careful - and this is a pragmatic question - that they provide enough short-term demand to get us out of the ditch.
I'm struck by this too:
[O]fficials from both sides said it was the beginning of a dialogue between Congressional Republicans and the White House that did not exist even when George W. Bush was in the Oval Office.
Keep talking. And I like the sight of a president happy to walk the halls of Congress for the public good. Less ego; more accomplishment.
(Photo: U.S. President Barack Obama speaks to reporters at the U.S. Capitol after meeting with the House Republican caucus on January 27, 2009 in Washington, DC. By Jonathan Ernst/Getty Images)