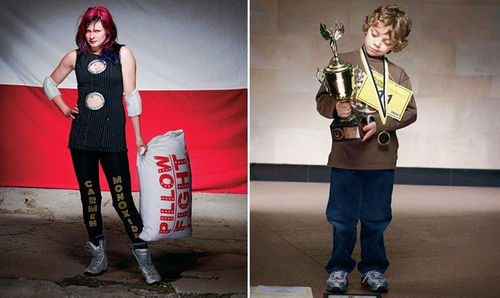 A description of a photo project by Sandy Nicholson:
2nd: The Face Of Defeat is a collection of photos by Sandy Nicholson of those who came in second place or, if you prefer, lost first. Either way, it makes for a complex set of portraits featuring the upset, the stoic, the bloody, and the shocked accompanied by their own words, all captured moments after their loss.
See more images here.