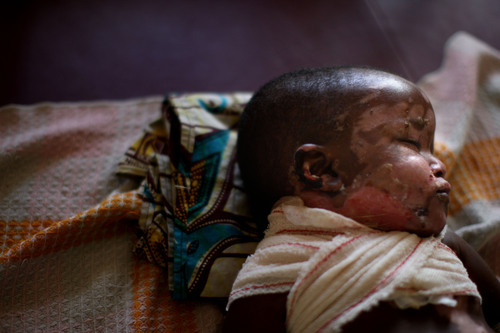 Vital Kamerhe, president of the National Assembly in the Democratic Republic of Congo, speaks to Spiegel about the war in the country:
We need international troops to protect the populace. There also needs to be political talks with Nkunda and diplomatic efforts to restore the relationship between Congo and Rwanda. That will take time. To begin with we hope for an EU-contingent -- 850 men can help stop a humanitarian catastrophe.
The Big Picture has photographs. This photo is of a burnt child victim of the violence by Uriel Sinai/AFP/Getty.