The Mormon Money Behind Proposition 8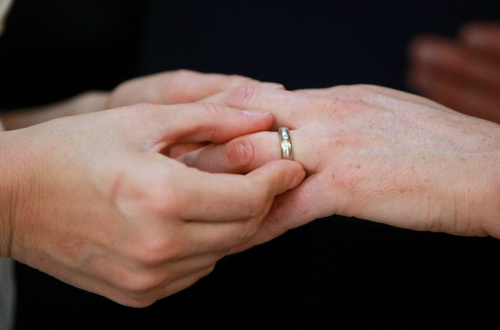 It's actually even bigger than previously understood. Yesterday, I linked to stories alleging up to 40 percent of the financing for the California proposition to strip gay couples of their right to marry was coming from LDS Church members. Now, the numbers claimed by the opponents of Proposition 8 are even higher - more like a staggering 77 percent:
Californians Against Hate released figures Tuesday showing that $17.67 million was contributed by 59,000 Mormon families since August to groups like Yes on 8. Contributions in support of Prop. 8 total $22.88 million. Additionally, the group reports that Mormons have contributed $6.9 million to pass a a similar law, Proposition 102, in Arizona...
Karger said Californians Against Hate came up with the figures by cross-referencing donor information from the California secretary of state with Brigham Young University alumni lists, church memberships, and other personal documentation that could identify Mormon Church members. He said the surge in support has been an attempt to boost the church's social standing among the greater religious community.

"For whatever reason, they're trying to get some respect from other religions," he told The Advocate Tuesday. "They've always been looked down upon by the Christians, the Catholics, and evangelicals." Success with the marriage amendment would give the church credibility, Karger said.
(Photo: Same-sex couple Shani Lyons (L) and Melanie Franklin (R) exchange rings during their wedding ceremony October 15, 2008 at City Hall in San Francisco, California. Same-sex couples are rushing to get married before the November election in fear that anti-gay marriage initiative proposition 8 will pass and gay marriages will once again be illegal in California. By Justin Sullivan/Getty.)
This is about consolidating the Mormon church into the wider Christianist movement. If the Mormons can prove their anti-gay mettle, they will be less subject to suspicion from evanglicals. Just ask Hewitt. It''s a project dear to his heart. You can help counter-balance the Mormon money flood by donating here.